Hyundai sent out an invite a few weeks ago for an event on March 17 to show off a new vehicle, but at the time we didn't know which model Hyundai planned to reveal. Now Hyundai has released a few more details, since it's now announced that the 2021 Elantra will debut on March 17 at an event in West Hollywood, California.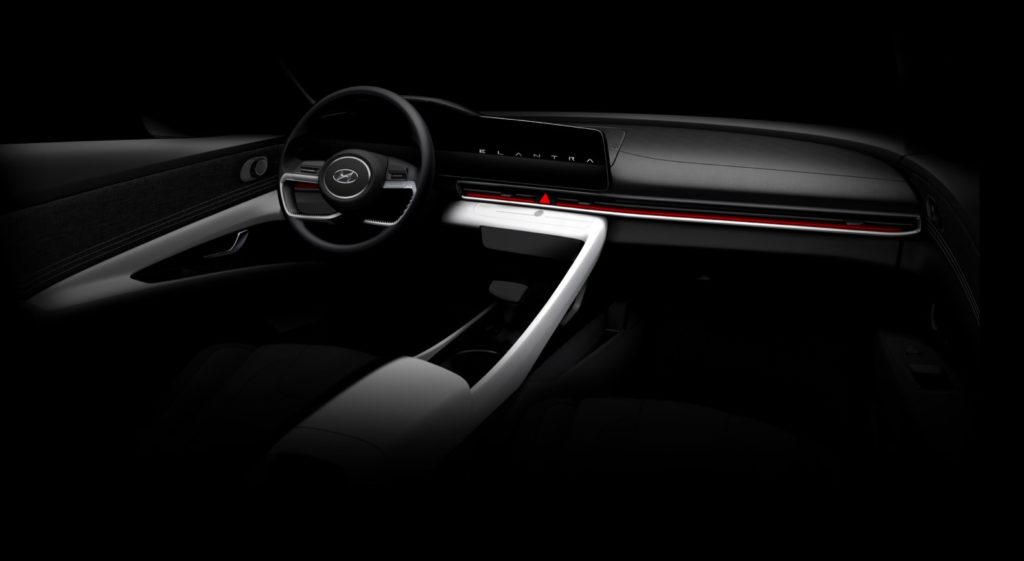 Hyundai has released two teaser photos of the 2021 Hyundai Elantra, which it says is longer, lower and wider. The 2021 Elantra also will look sportier thanks to the Parametric Dynamics design language. According to Hyundai, "having three lines meet at one point is the main element of Parametric Dynamics."
Inside the 2021 Elantra's interior features an "Immersive Cocoon" theme with a driver focused layout. Hyundai also says that the interior features "two harmoniously integrated displays elevates the racing-inspired feel of the car."
We'll have all the details next week.