Hyundai is pushing ahead with its electrification plans, which includes the recent introduction of the Ioniq 5 electric crossover, which will then be followed by the Ioniq 6 sedan and the Ioniq 7 SUV. Today Hyundai is giving us a preview of the design direction of the Ioniq 7.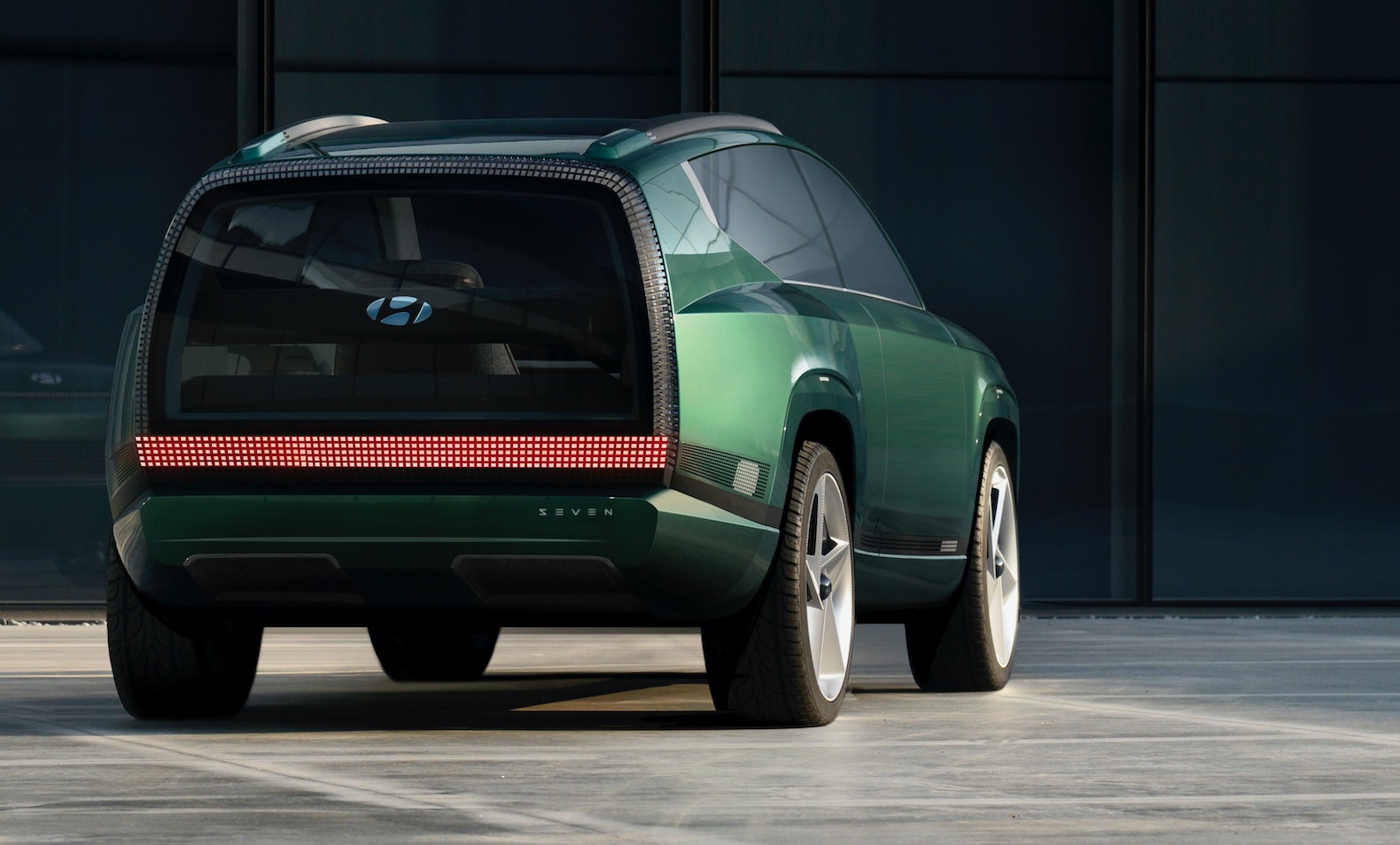 The Seven concept is based on the same E-GMP electric platform as the Hyundai Ioniq 5, Kia EV6 and Genesis GV60, but it's much bigger than all of those models. The exterior looks far more futuristic than Hyundai's current SUVs, like the Palisade and Santa Fe. Some stand outs are the unique lighting and the rear end that is almost entirely glass.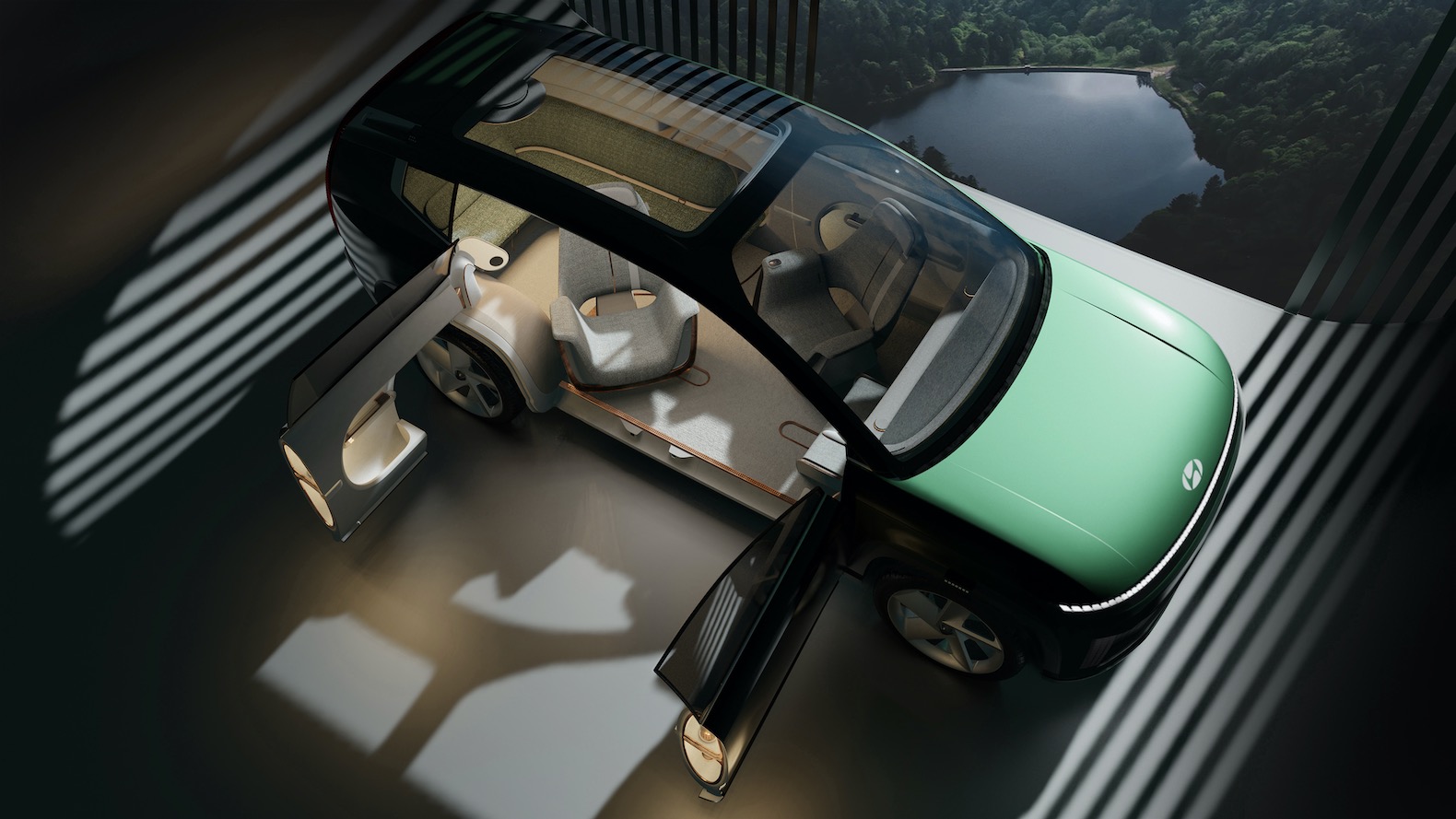 Inside the interior looks more like a living room than what you normally find in an SUV. There's a bench seat at the rear, plus special individual chairs that can pivot or slide back and forth. Since the Seven concept is also an autonomous vehicle, the steering wheel and other controls are retractable.
The interior is also packed with sustainable materials, like bamboo and copper. You also don't have to worry about germs, since UVC lights sterilize the vehicle once everyone has gotten out.
Hyundai hasn't released any big specs about the powertrain, but it the Seven concept can use 350-kilowatt charging to charge the battery from 10 percent to 80 percent in about 20 minutes. It also has a targeted driving range over 300 miles.