Kia recently introduced the EV6 electric crossover, but it's not stopping there with its electrification plans, since it is planning to launch several new EVs. Today at the Los Angeles Auto Show, Kia revealed EV9 concept, which Kia says is "the clearest signal yet from Kia as to what might be the next addition to its new-generation EV lineup."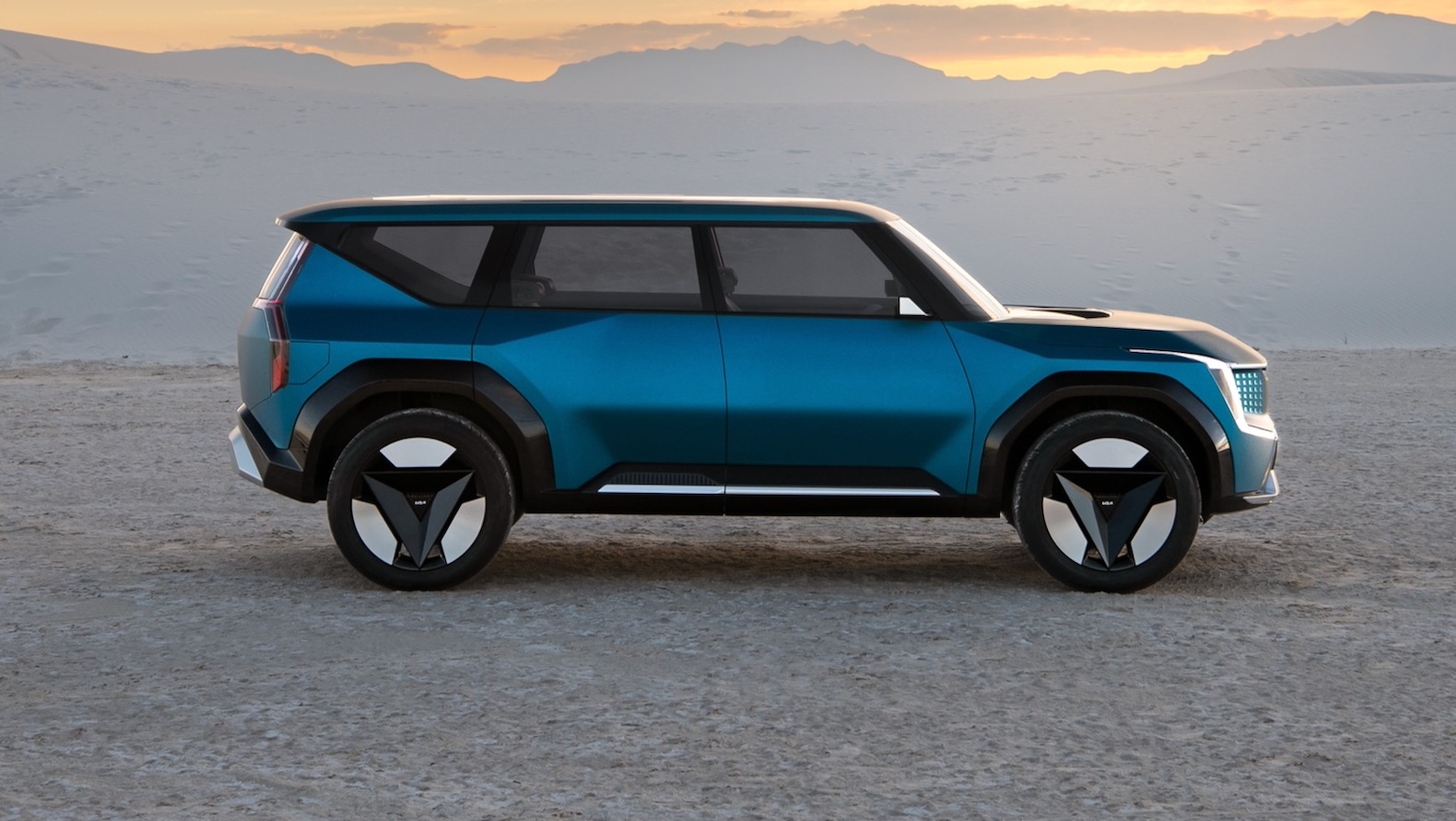 The big, boxy EV9 concept is a tad bigger than the Telluride, since it's 2 inches longer, 3 inches wider and 2 inches taller than Kia's biggest SUV. Its shape is similar to the Telluride, but we do love how futuristic it looks. The EV9's styling is "inspired by water." Kia says that the "exterior color mimics the expansive depth of the ocean" which is is then "balanced by a soothing and clear blue sky that radiates throughout the interior."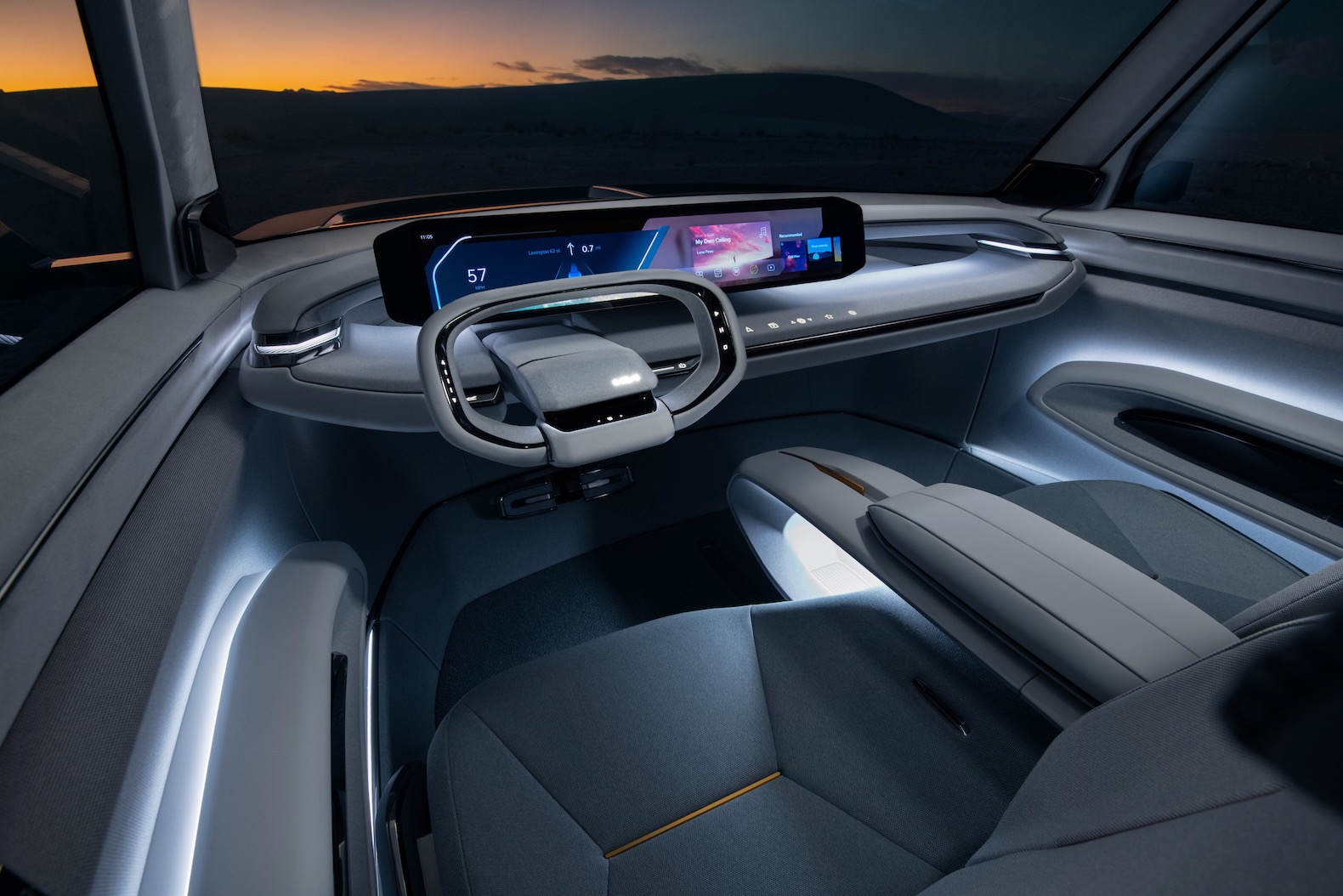 Under the skin, the EV9 is based on the same E-GMP platform as the Kia EV6, Hyundai Ioniq 5 and Genesis GV60. The EV9 has the same 800-volt architecture, which allows for DC fast-charging up to 350 kilowatts. The battery can be recharged from 10 percent to 80 percent in under 30 minutes. The EV9 also has a 300 mile range.
Inside the reconfigurable seating looks inviting and there's a 27-inch infotainment display.
Kia hasn't announced when a production version of the EV9 will arrive, but it's probably not too far off.