Honda has unveiled a track-ready version of the CR-V, called the CR-V Hybrid Racer.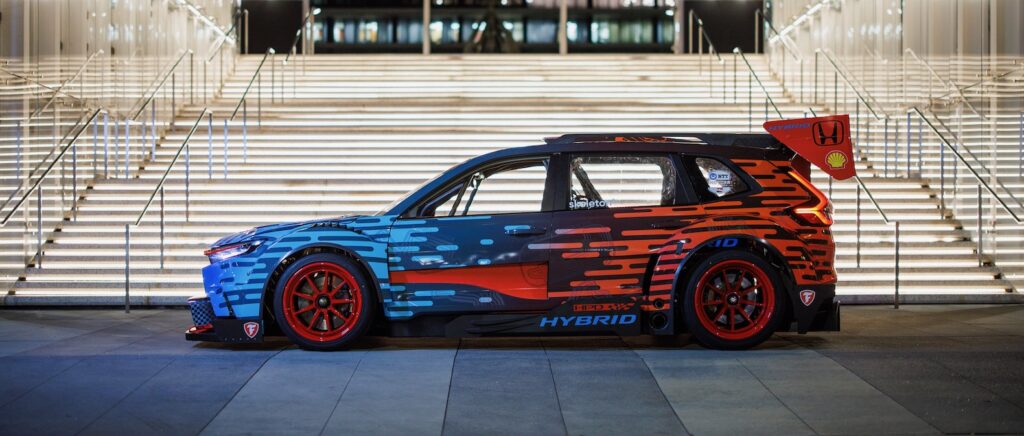 "This project vehicle is an INDYCAR 'beast' in Honda CR-V 'sheep's clothing'," said David Salters, president and technical director for Honda Performance Development, the North American racing arm of American Honda and Acura. "The CR-V Hybrid Racer is our 'rolling electrified laboratory', to investigate where the talented men and women of HPD and Honda could go with electrification, hybrid technology and 100% renewable fuels.  It epitomizes Honda's fun-to-drive ethos, showcases electrification and it just rocks our car culture roots and racing heritage!  We present the CR-V Hybrid Racer – aka 'The HPD Beast'!"
The CR-V Hybrid Racer is powered by a twin-turbocharged 2.2-liter V6 that's mated to an electric motor, Skeleton Supercapacitors and a six-speed automatic transmission. Honda hasn't announced all the official specs, but it has said that the powertrain generates 800 horsepower. It also runs on Shell's 100% renewable race fuel.
On the outside, everything from the beltline up is identical to the standard CR-V, but the lower half is unique with its carbon-composite construction, that incorporates a huge front splitter and louvered, flared fenders. It also features a large rear wing and butterfly half-cut doors.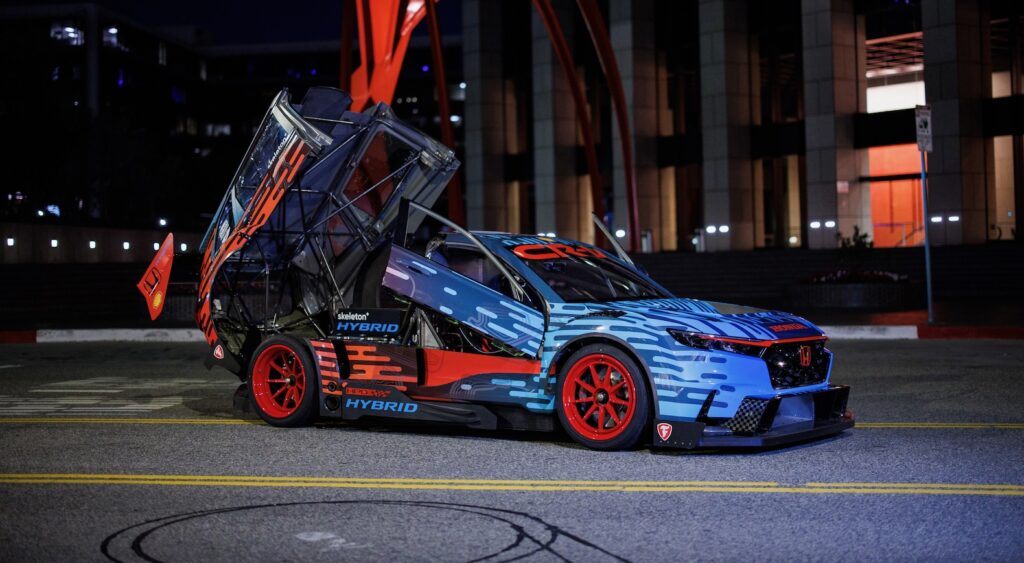 The Honda CR-V Hybrid Racer will make its public debut March 3-5 at the NTT INDYCAR SERIES season-opening Firestone Grand Prix of St. Petersburg, Florida.