Honda has teamed up with Lego Masters Judge Ryan "Brickman" McNaught to create a life-sized Civic Type R that's made out of more than 320,000 Lego bricks.
The Lego Civic Type R was commissioned to celebrate the launch of the "Lego Masters" television show in Australia. It took a team of nine people over 1,300 hours to build the Lego Civic Type R. To build it the team used an actual Civic Type R and CAD drawings to build a blueprint. The team then built the Lego Civic Type R from the ground up, layer by layer.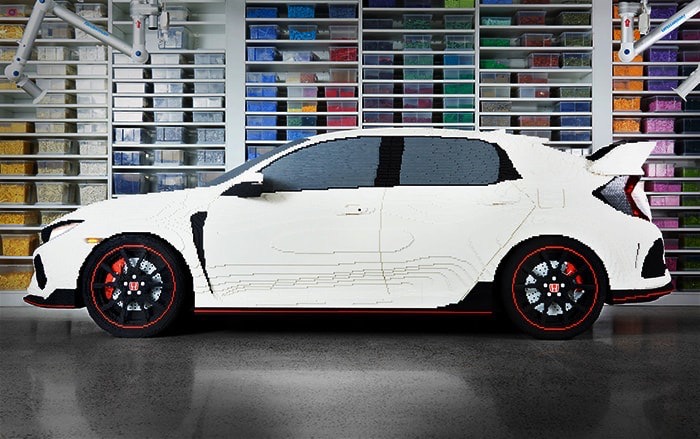 The Lego Civic Type R isn't a working model, like the Lego Bugatti Chiron, but it does have a few working parts, like its lights, which are controlled by an iPad.