The charging infrastructure continues to improve, but there's still a chance that you could end up with a dead battery in your EV, so what would you do then? Well if you know someone with a Ford F-150 Lighting or F-150 PowerBoost Hybrid, they could come to your rescue.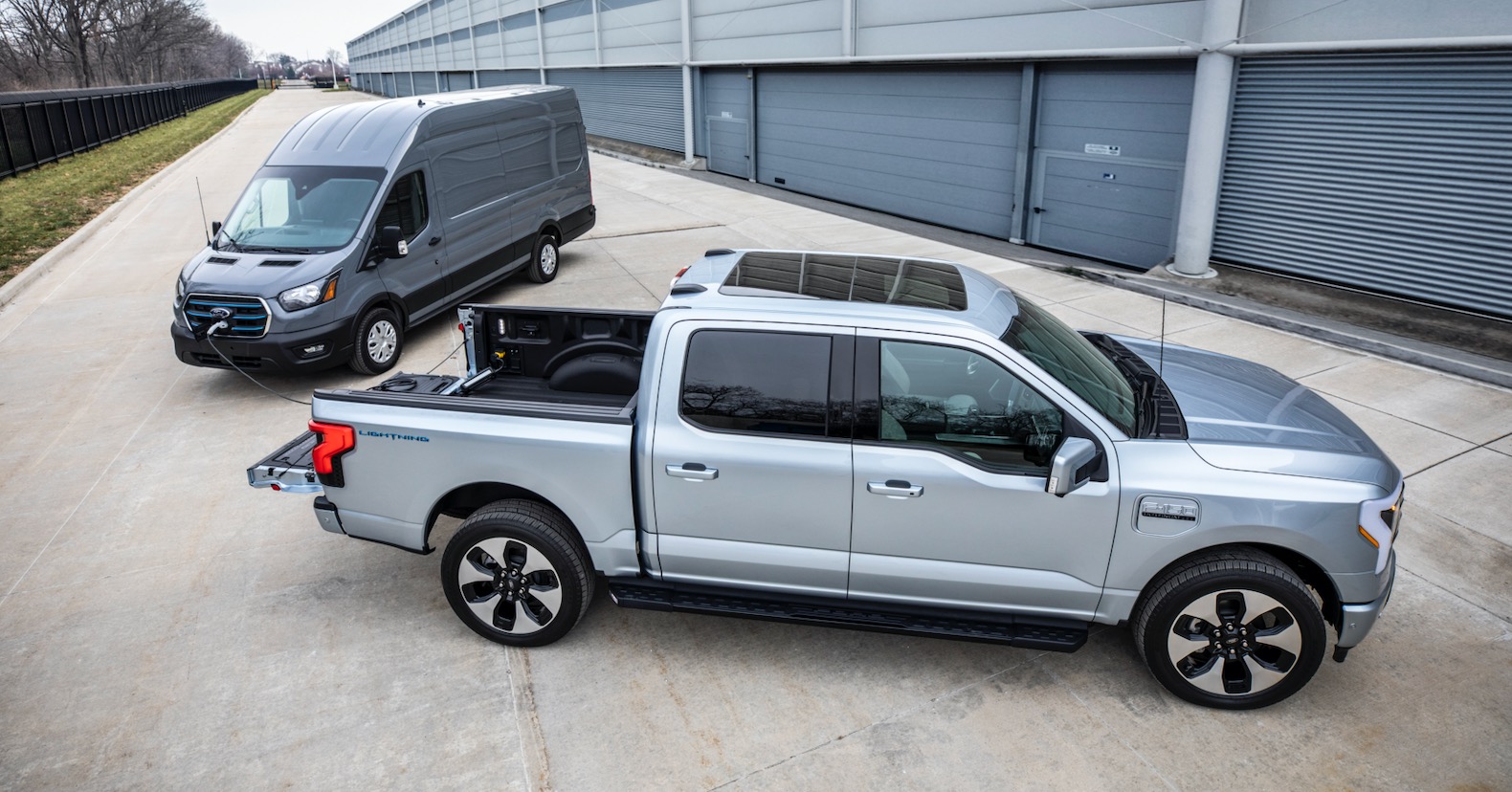 Ford has announced that the electrified versions of the F-150 are able to charge an EV at Level 2 speeds. The only thing you need to buy to be able to do it is an L14-30P to 14-50R adapter plug to connect the Ford Mobile Power Cord charger.
When connected to an F-150 Lightning or F-150 PowerBoost Hybrid with the optional 9.6 or 7.2 kilowatt Pro Power Onboard, the Ford Mobile Power Cord charger can add up to 20 miles per charging hour on a Mustang Mach-E, 13 miles to the F-150 Lightning, and 10 miles per charging hour to a Ford E-Transit cargo van. The electrified trucks can also charge other EVs as well.