Ford has announced a name and release date for its new hands-free driving system, which is now officially called BlueCruise. The system will arrive later this year in the Mustang Mach-E and F-150. It will rival GM's Super Cruise and Tesla's Autopilot systems.
The BlueCruise system will be available as an upgrade to the current Co-Pilot360 system. The Level 2 system offers hands-free operation in designated highway "Blue Zones" that make up more than 100,000 miles of North American roads.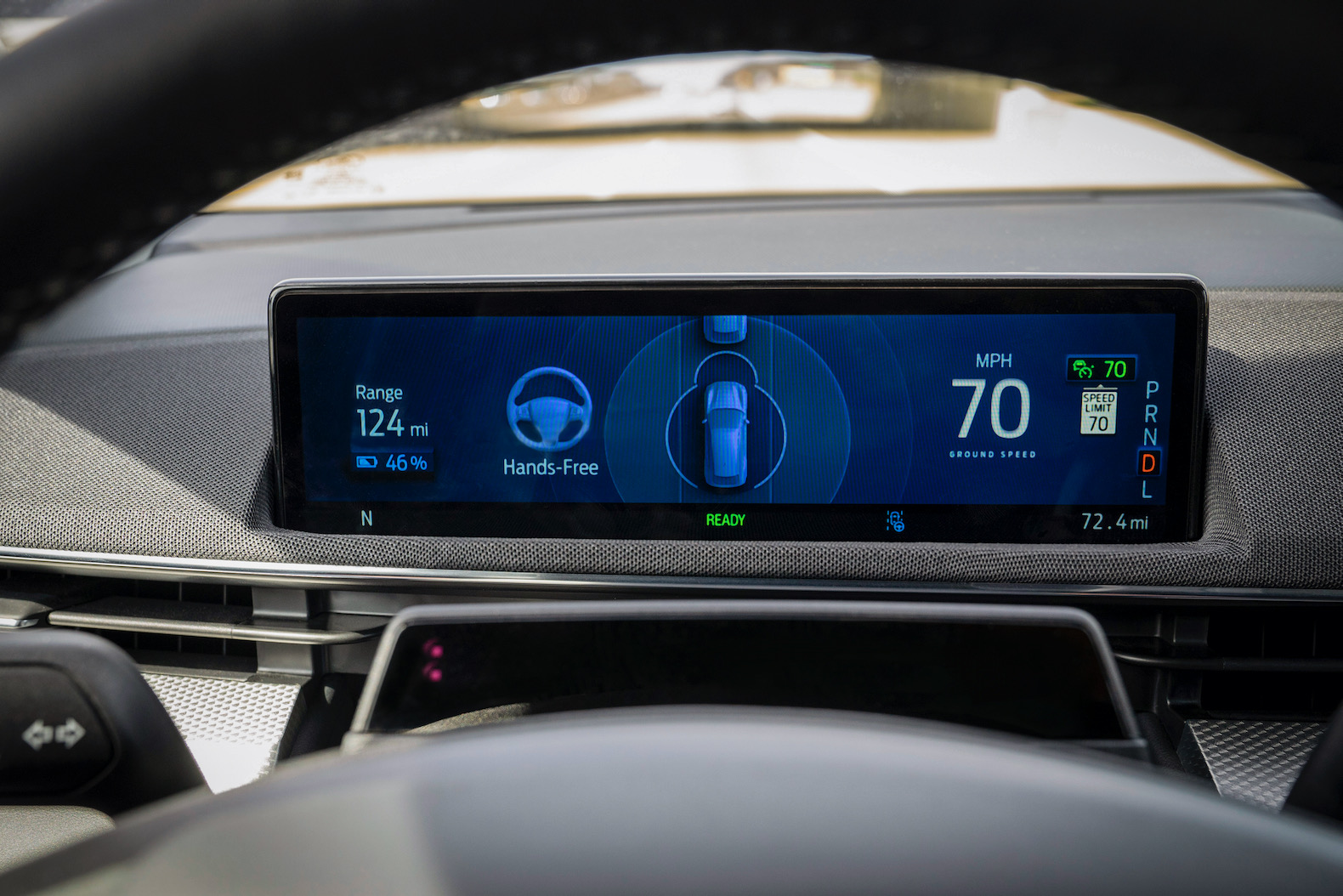 Ford says that it validated the new system in the F-150 and Mustang Mach-E on the "Mother of All Road Trips" Ford's engineers tested the system on over 110,000 miles through 37 states and five Canadian provinces to challenge BlueCruise against a wide range of road, weather and traffic conditions.
"There are highway intricacies and driving conditions that you simply cannot replicate in a lab," said Hau Thai-Tang, Ford chief product platform and operations officer. "Sending these vehicles out for real-world driving experience is just one of many ways we ensured that BlueCruise technology offers confidence and convenience for drivers all across the continent."
2021 F-150 and 2021 Mustang Mach-E owners will be able to purchase BlueCruise software – including a three-year service period – for $600 in the second half of 2021.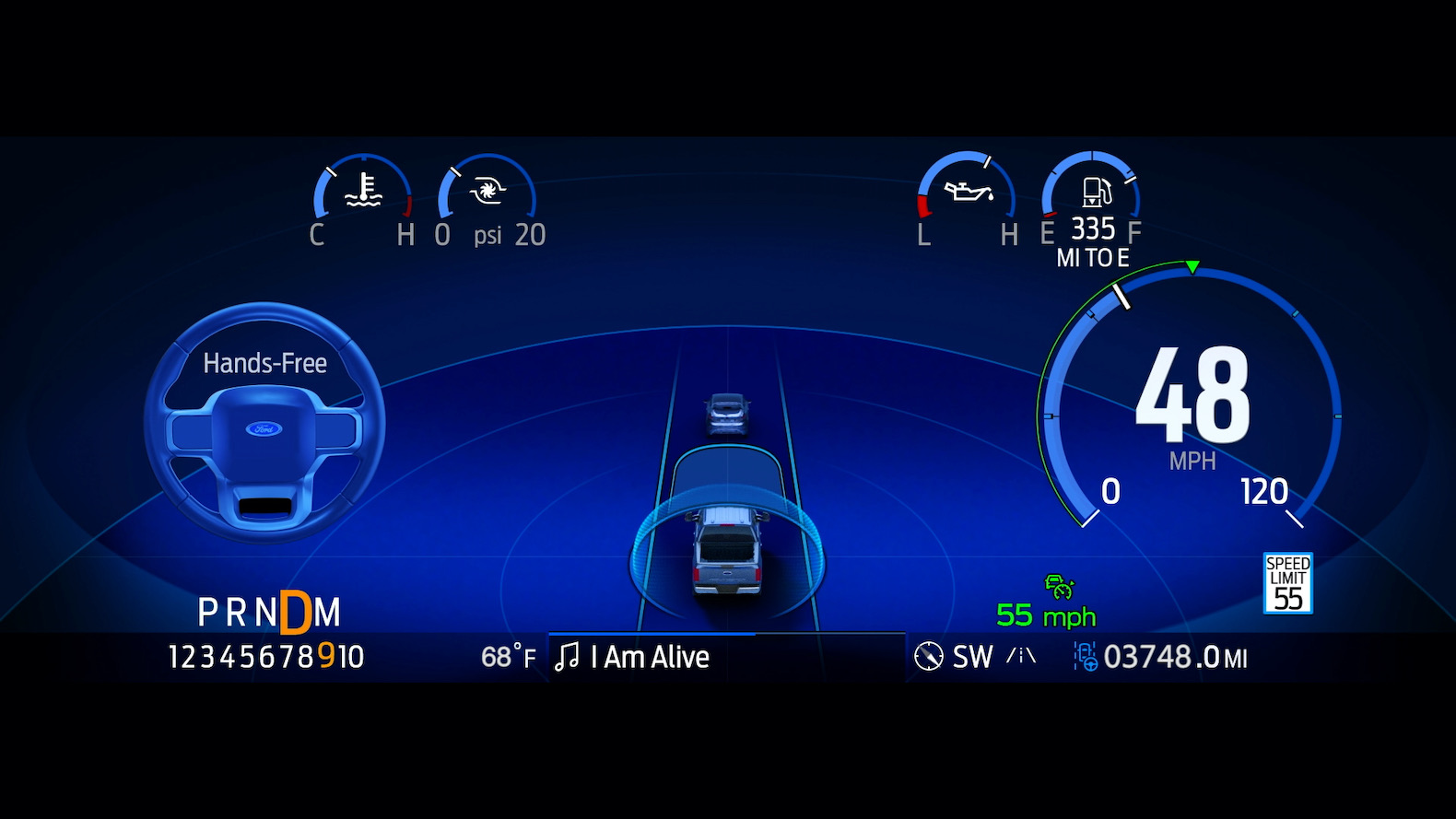 For F-150, BlueCruise is available as a part of the Ford Co-Pilot 360 Active 2.0 package for a total of $1,595 – $600 for the software and $995 for the hardware. The Ford Co-Pilot 360 Active 2.0 package is standard on F-150 Limited and available as an option on Lariat, King Ranch and Platinum models.
For Mustang Mach-E, BlueCruise comes standard on CA Route 1, Premium and First Edition variants. It's an available package on the Select trim for $3,200 – $ 600 for the software and $2,600 for the rest of the package – as part of the larger Comfort and Technology package, which includes features such as a 360-degree camera, heated front seats and heated steering wheel.