In addition to its new Airflow Vision concept and electrified Jeep models, FCA has also announced that it will show off the Fiat Centoventi concept at the Consumer Electronics Show next week.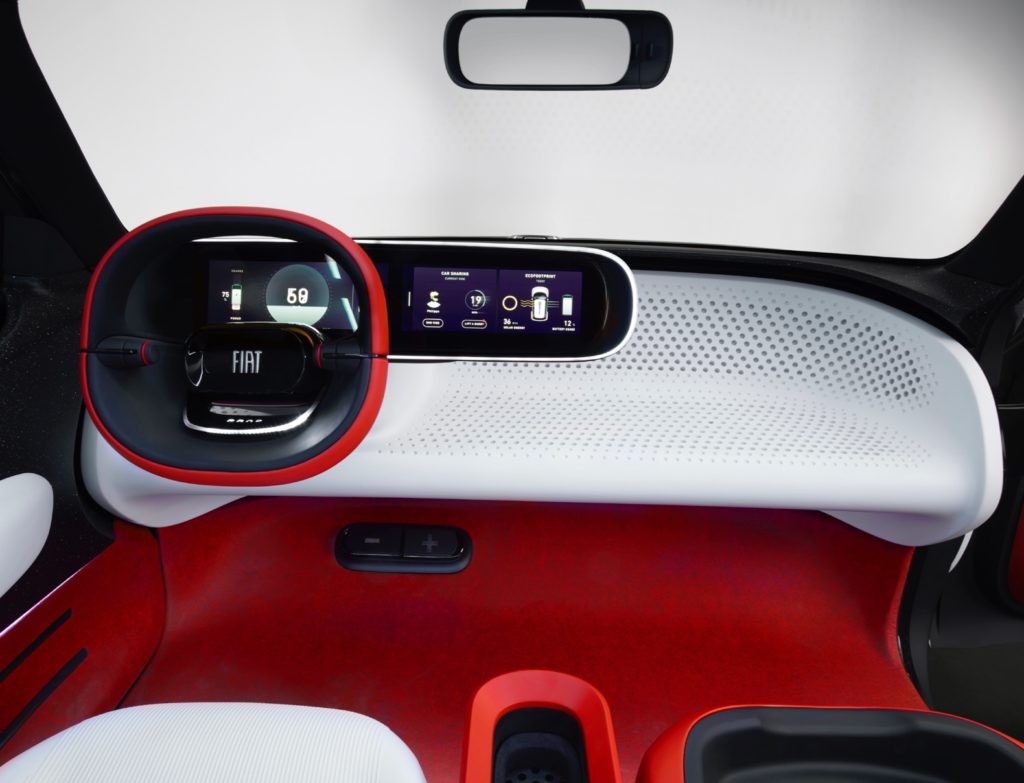 The Fiat Centoventi concept debuted last year at the Geneva Motor Show, but this marks the first time that it's being shown off in North America. The concept is a preview of "brand's vision of electric mass mobility for the future." The name Centoventi, which means "120" in Italian also celebrates Fiat's 120-year history.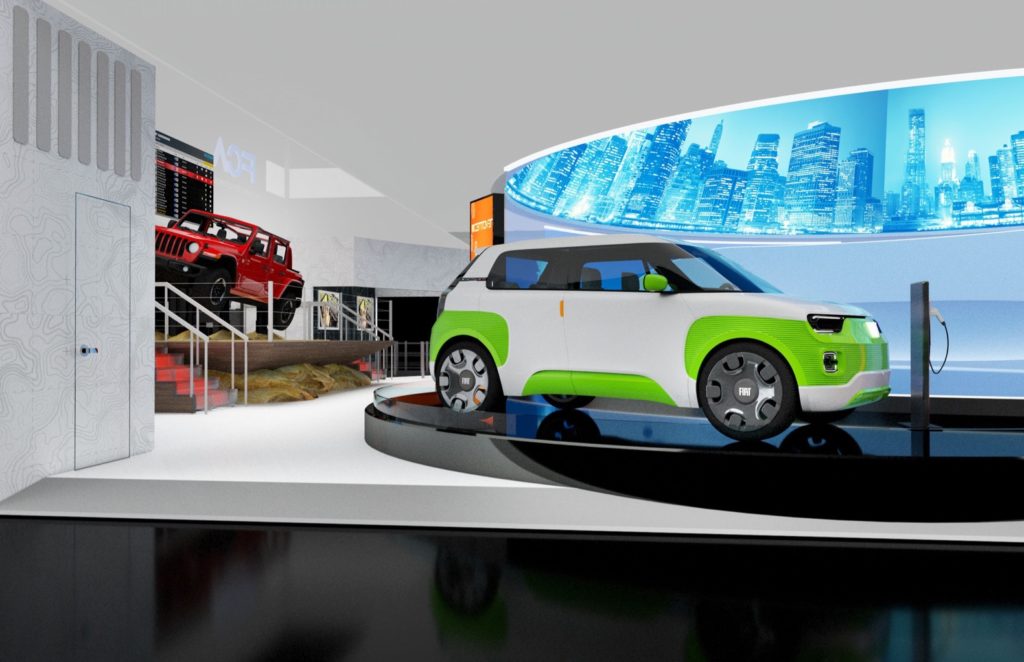 The concept focuses on simplicity and customization since it's built in just one color and can be painted by the customer using the "4U" program and the exterior may be personalized with a choice of four roof options, four bumpers, four wheel covers and four external wrappings.
Customization continues on the inside since the interchangeable interior accessories may be installed in plug-and-play mode by the customer on the vehicle's patented dashboard.
The Centoventi's electric range can also be customized from 60 miles to 300 miles.