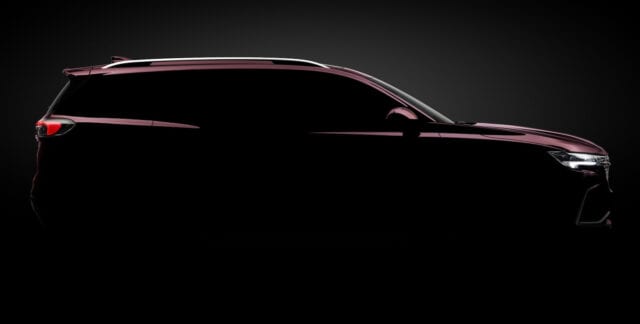 Buick has released the first teaser of the Envision Plus, a three-row version of the midsize SUV. In China the Envision Plus will be positioned above the Envision and Envision S models.
The Envision Plus is based on GM's global premium SUV platform with a longer wheelbase that "will provide a spacious and premium cabin experience." Under the hood it will also be powered all-new powertrain that GM says is its most advanced electric architecture.
The Envision Plus will also get the newest Buick eConnect connectivity system and driving technologies.
Although GM has released this teaser in China, it calls a global teaser, which hints that the Envision Plus could come to the US. It has been reported that it will be a global model, so if it comes here maybe it will be called the Envision GX, like the Encore GX.
The Buick Envision Plus will debut on April 18 in Shanghai.