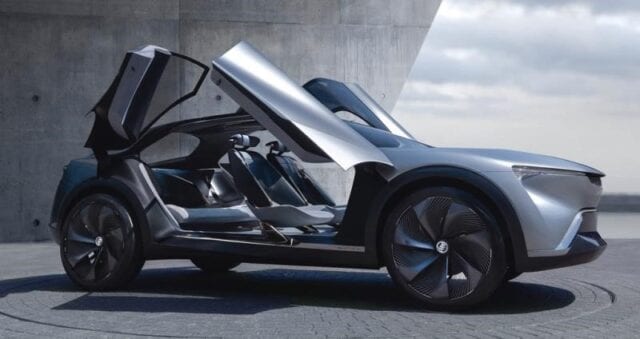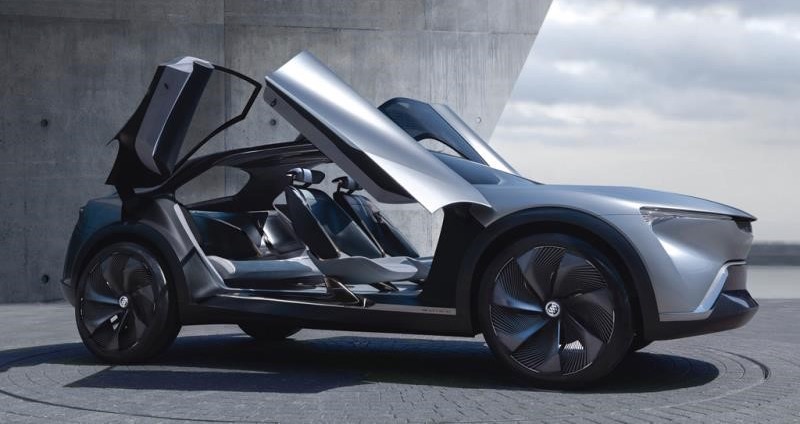 Buick is giving the world a preview of its electric future with the debut of the Buick Electra concept in Shanghai. According to Buick, the electric crossover concept "offers a sneak peek at Buick's vision for a new intelligent electric future."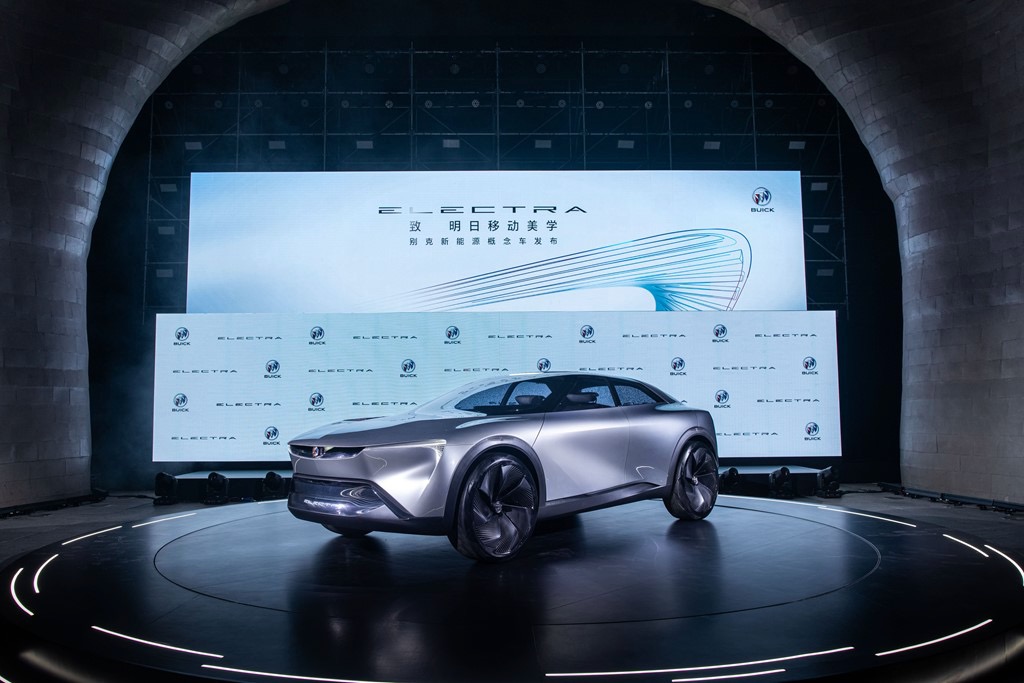 The Electra concept shows off Buick's new "potential energy" design language. Buick also says that the design of the concept is inspired by a space capsule, but it also combines the "athletic look of a four-seat crossover with Gran Turismo aesthetics." The design language is characterized by sculptural surfaces in front, along the sides, and in its wheels and lamps.
The clean and minimalist styling is inspired by a space capsule and the glass interior pod is situated in an aerodynamic wing-form bodyshell. The glass canopy extends from near the front of the hood to the rear.
You'll also notice the butterfly wing doors that support facial recognition, the illuminated Buick badge and large 23-inch wheels. There's also a hidden skateboard integrated under the rear bumper that you can ride to your destination once the Electra is parked.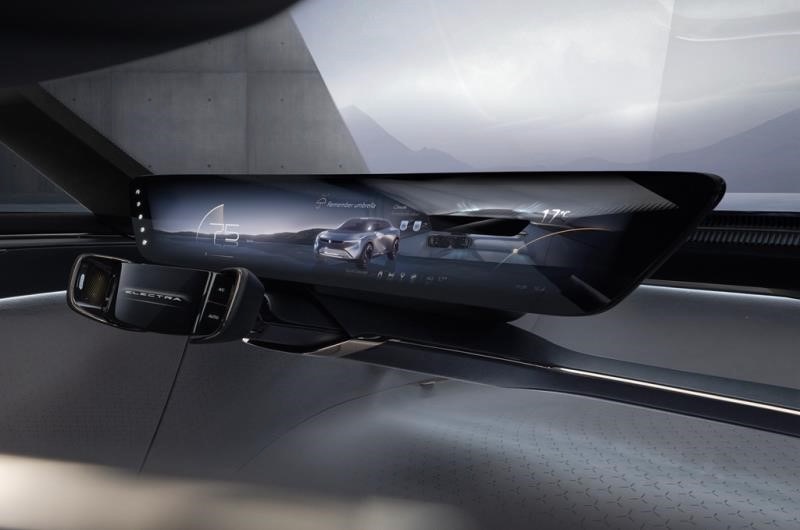 Inside there's room for four passengers and the lack of traditional A and B pillars gives it airier feel. The interior also features a retractable steering wheel and a large curved display.
Buick says that the Electra has a driving range more than 410 miles (660 kilometers) and there are electric motors at the front and rear that generate a combined 583 horsepower (435 kW). The Electra concept can reach 0-62 mph (0-100 kmh) in 4.3 seconds.