This year Bentley is celebrating its 100th birthday and instead of just reflecting on its past, Bentley is also looking towards the future with the electric EXP 100 GT concept. According to Bentley the EXP 100 GT concept is the Grand Tourer of the future – 2035 to be exact.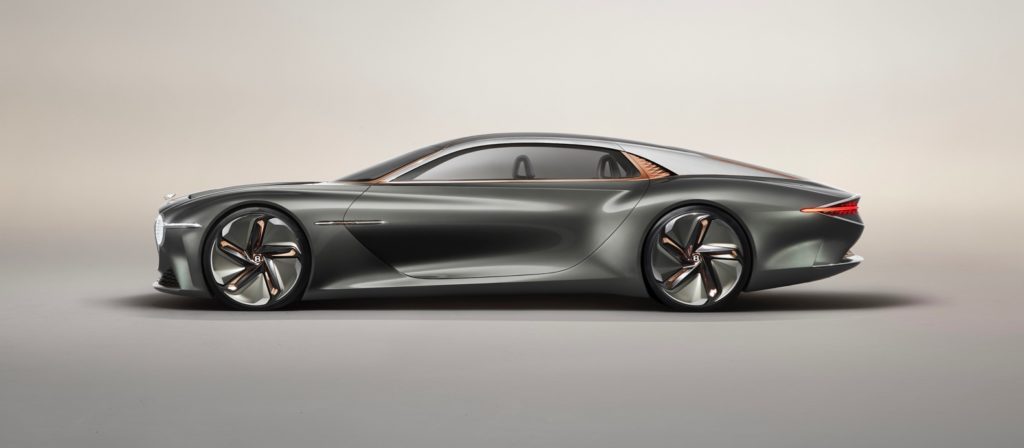 The Bentley EXP 100 GT concept does borrow some styling cues from the rest of the current Bentley family, but it also gets several stand outs, like a massive illuminated grille that's comprised of 6,000 LEDs. The grille is flanked by round, beveled headlights.
At 19-feet long and 7.8-feet wide, the EXP 100 GT is a large coupe that weighs in at 4,188 pounds. Under that beautiful body, the EXP 100 GT is powered by four electric motors that accelerate it from 0-60 mph in less than 2.5 seconds and give it a top speed of 186 mph. Bentley also says that it has a driving range up to 435 miles and can be recharged up to 80 percent in only 15 minutes.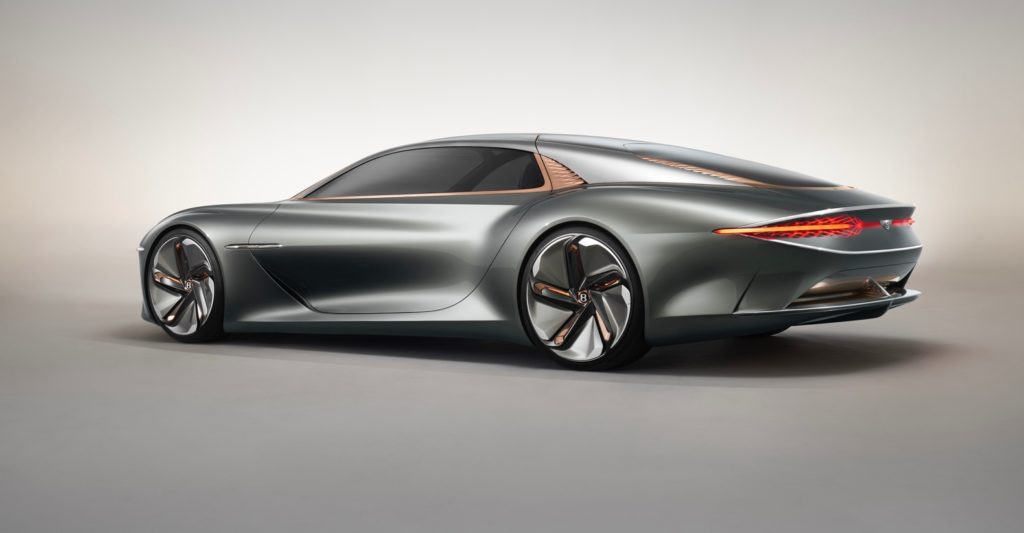 Since the EXP 100 GT is all about the future, it's no surprise that it also features autonomous driving technology. The concept features five self driving modes: Enhance, Cocoon, Capture, Re-Live and Customize.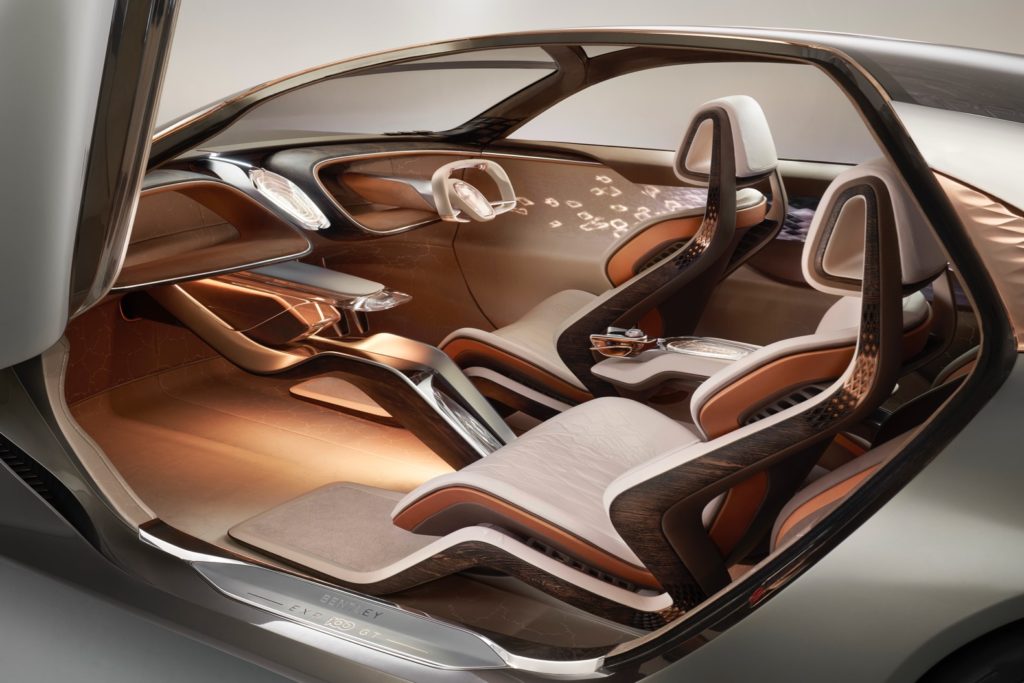 "The Bentley EXP 100 GT represents the kind of cars we want to make in the future," stated Stefan Sielaff, Director of Design. "Like those iconic Bentleys of the past, this car connects with its passengers' emotions and helps them experience and safeguard the memories of the really extraordinary journeys they take."