It's a sad day, Volkswagen has announced that it's built the last Beetle. The final VW Beetle produced was a Denim Blue coupe that is now on its way to VW's local museum in Puebla, Mexico.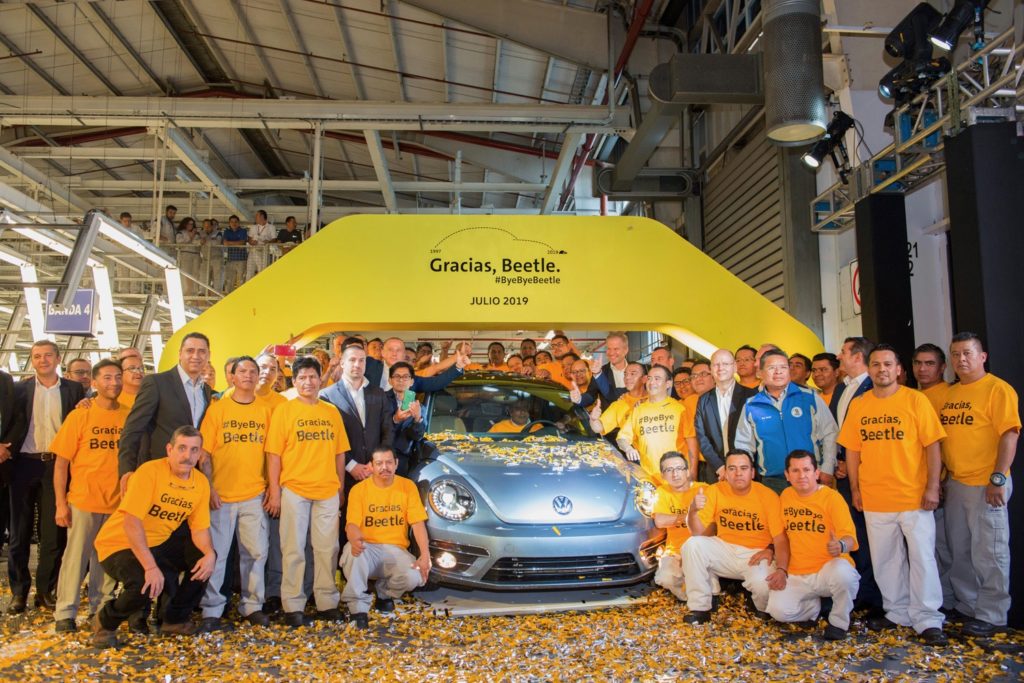 "It's impossible to imagine where Volkswagen would be without the Beetle," said Scott Keogh, President and CEO, Volkswagen Group of America. "From its first import in 1949 to today's retro-inspired design, it has showcased our company's ability to fit round pegs into square holes of the automotive industry. While its time has come, the role it has played in the evolution of our brand will be forever cherished."
The Beetle was first introduced in America as the the Type 1 and Volkswagen sold nearly five million Beetles in the United States out of a total 21.5 million sold worldwide. In 1998, the Beetle was resurrected as the New Beetle and VW sold more than 1.2 million cars between 1998 and 2010. In 2011, the third generation Beetle arrived as a 2012 model, and more than 500,000 have been built since.
Now that production of the Beetle has ended at the Puebla plant, it will get ready to produce a new compact crossover for the US market that will be smaller than the Tiguan.