Audi is bringing an onslaught of plug-in hybrid models to the 2019 Geneva Motor Show next month. Audi has announced that it will reveal the new Q5, A6, A7 and A8 TFSI e plug-in hybrids at the show.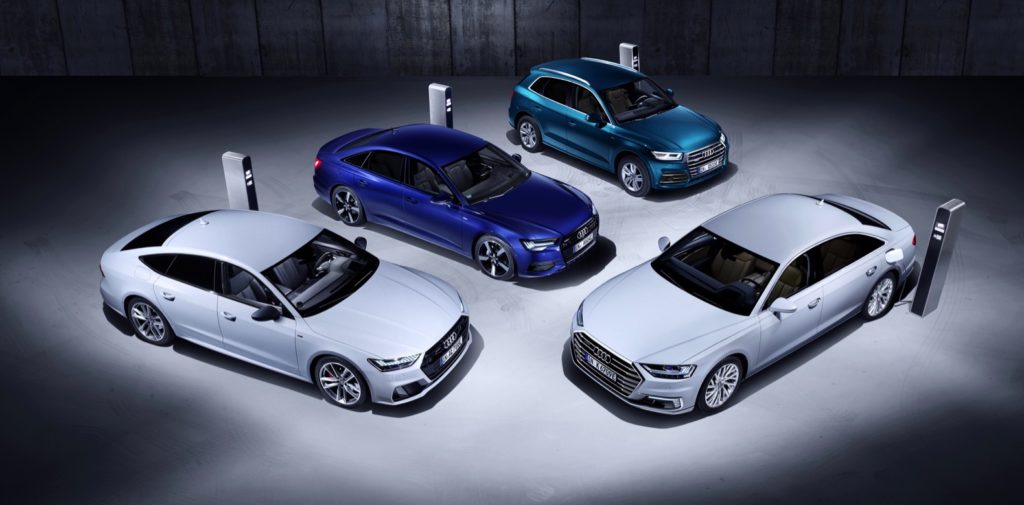 The Audi Q5, A6, A7 and A8 plug-in hybrids will all get Audi's new TFSI e badge and can drive up to 25 miles in electric mode on the WLTP cycle. All of them are powered by a turbocharged gasoline engine that's mated to an electric motor that's been integrated into the transmission.
The lithium-ion battery in the A6, A7 and A8 TFSI e models are made up of 104 pouch cells, which are combined in eight modules. It stores 14.1 kWh of energy at a voltage of 385 V. The lithium-ion battery in the Q5 features prismatic cells and has the same capacity.
The plug-in hybrid system in each model has three modes: EV, Auto and Hold. The EV mode keeps the gas engine off, while Auto mode lets the system automatically switch between the gas and electric motors, while the Hold mode preserves the EV range for later use.