Audi recently introduced its e-tron electric SUV and although Audi has released several other concepts that hint at its electric future, its latest one might be the most extreme yet, the AI:Trail quattro concept.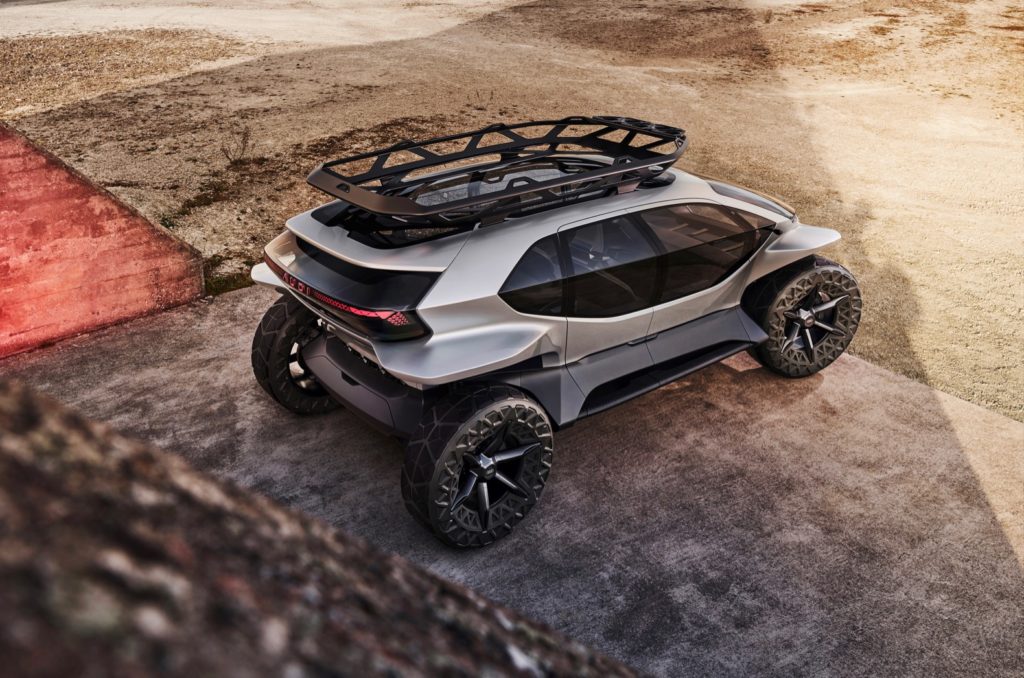 The cool AI:Trail quattro concept is powered by four electric motors that generate almost 740 lb-ft. of torque and power all four wheels. The AI:Trail will be able to climb over almost anything thanks to its 33.5-inch tires and unique suspension that gives it 13.4 inches of ground clearance. It can also ford up to 1.6 feet of water. The concept can travel up to 250 to 310 miles on Europe's WLTP cycle. Traveling off-road that number drops down to 155 miles.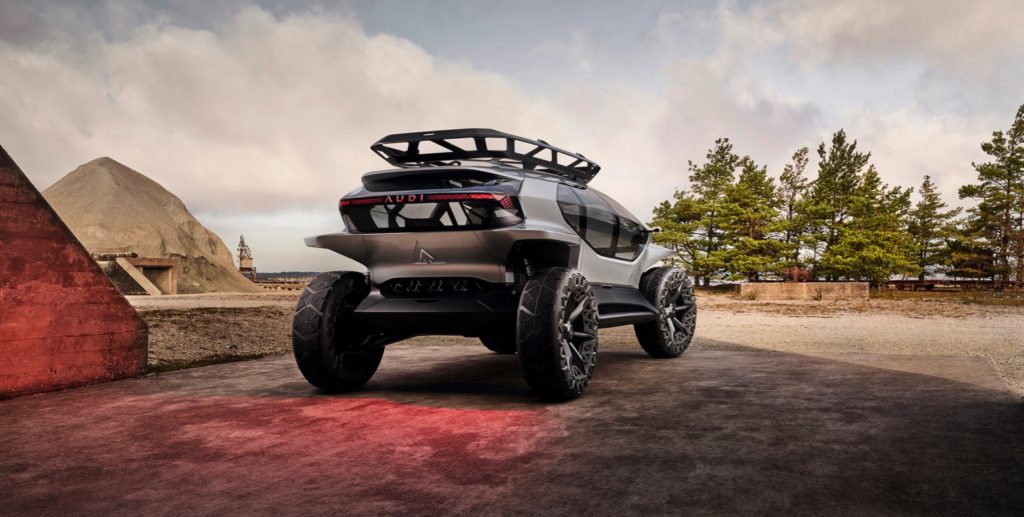 On the outside the concept looks beyond futuristic, but Audi says that form follows function with every element of the design serving an actual purpose, like improved visibility. "The aim of the designers here was to give those inside the vehicle the best possible view of nature and their surroundings, breaking the boundaries between the interior and the world outside."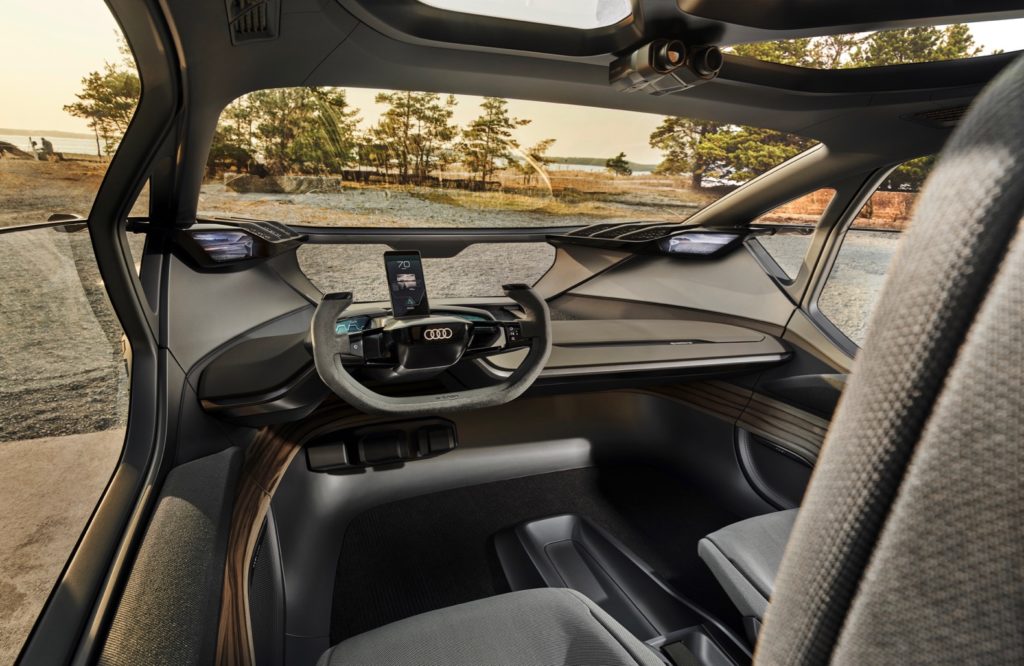 Instead of conventional headlights, the AI:Trail features five rotorless, triangular, electrically operated drones with integrated matrix LED elements called Audi Light Pathfinders.  The drones have the ability to fly ahead of the concept to illuminate the path ahead, thereby replacing headlights entirely. The drones also feature on-board cameras generate a video image that can be transmitted to the display in front of the driver via Wi-Fi.
Inside the front two seat shells in the front row feature four-point seat belts, while the two rear seats are designed like hammocks. In front of the driver there's a yoke style steering wheel, but you'll notice that a traditional gauge cluster is missing. Instead your smartphone can be attached to the steering wheel and display vehicle functions and navigation via an app.