Aston Martin has unveiled a very special version of the Vantage, called the Vantage F1 Edition. According to Aston Martin it, "celebrates the marques return to Formula 1 for the first time in over 60 years and establishes the Vantage as a true sports car."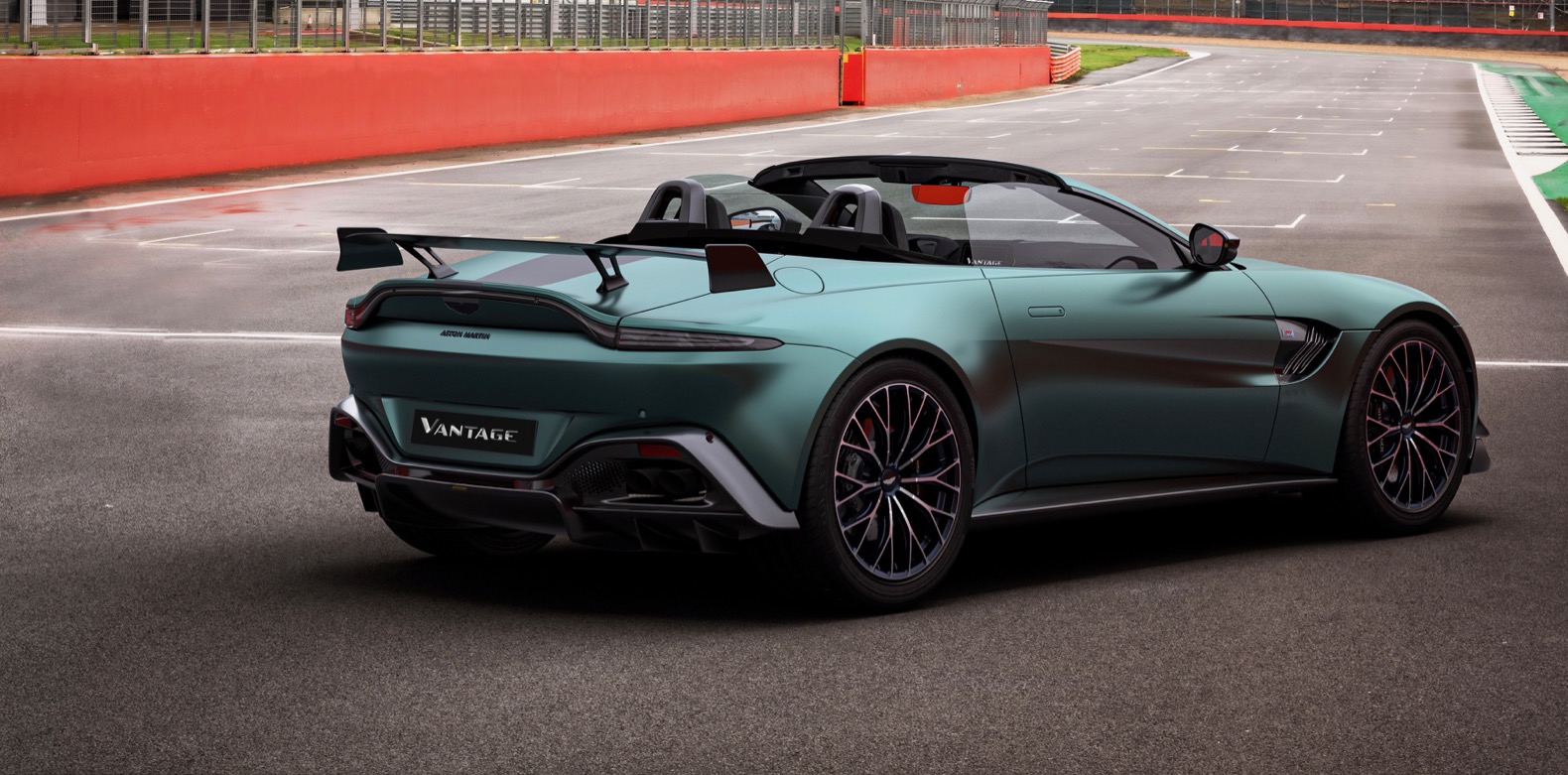 The Vantage F1 Edition will sit at the top of the Vantage lineup. This not only means that it will be the most powerful version available, but it gets several chassis and aerodynamic upgrades. Starting with the 4.0-liter twin-turbo V8 engine, it has an additional 24 horsepower, to give it a total of 527 hp.  The Peak torque rating remains unchanged at 505 pound-feet, but that peak is sustained for longer to further increase tractability and in-gear urgency.  Aston Martin also tweaked the 8-speed automatic transmission to reduce shift times.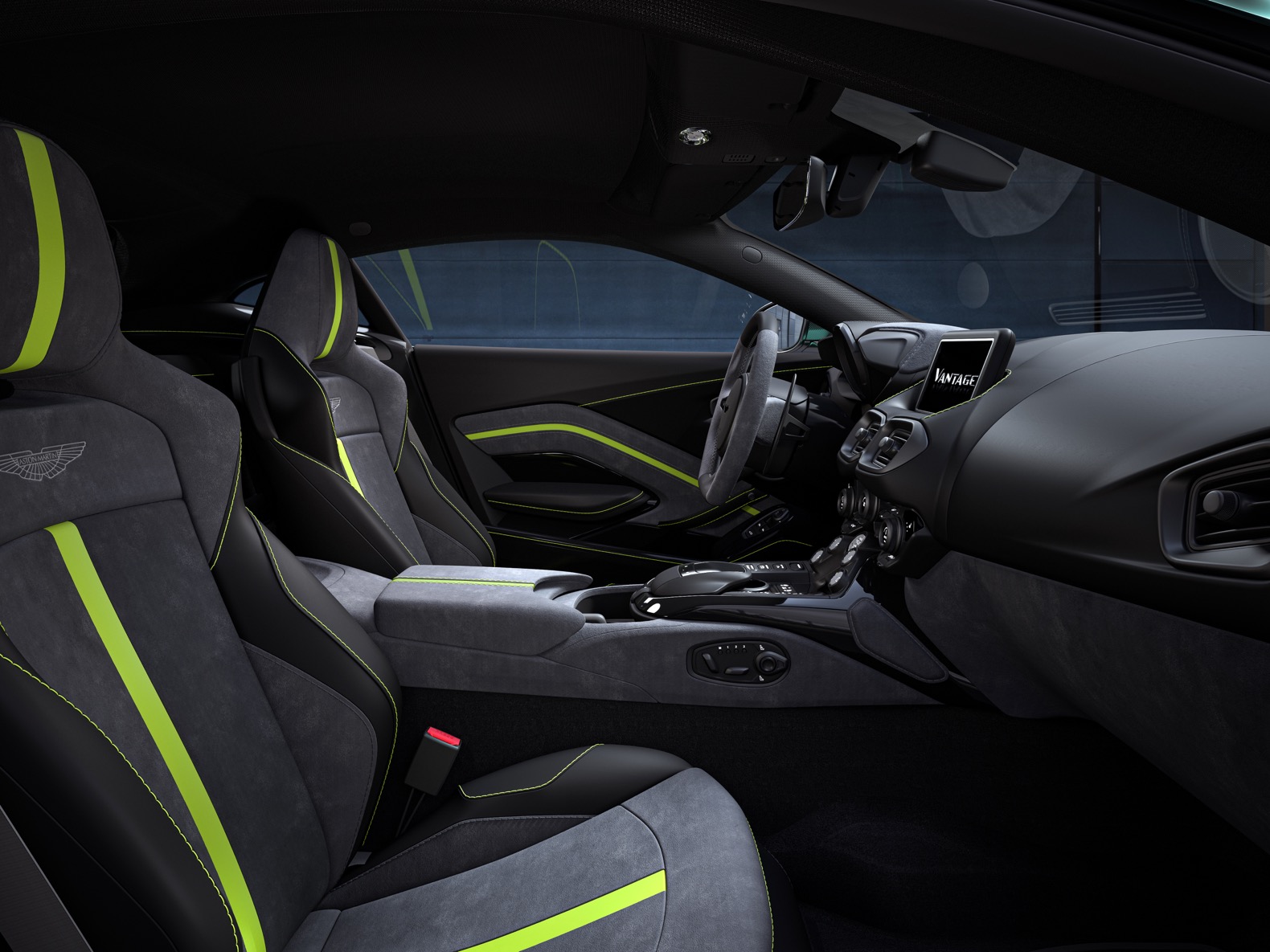 Moving to the chassis, the Vantage F1 Edition has received several underbody modifications to increase front structural stiffness and retuned the damper internals. The chassis gets increased rear spring rate and lateral stiffness to help sharpen turn-in and increase traction. It also rides on larger 21-inch wheels with Pirelli tires.
On the outside there's a full-width front splitter, front dive planes, underbody turning vanes, and a new rear wing. The additions improve high-speed stability and add an additional 441 pounds of downforce at top speed.
The Vantage F1 Edition is available in either the coupe or convertible and it will arrive in May.