While European buyers have already been able to enjoy the Volkswagen ID. Buzz, here in the U.S. we've had to wait for the electric Microbus. Now it's here, since VW has unveiled the US-spec 2025 ID. Buzz. The biggest difference is that the version sold here has an extended wheelbase and has three rows of seats.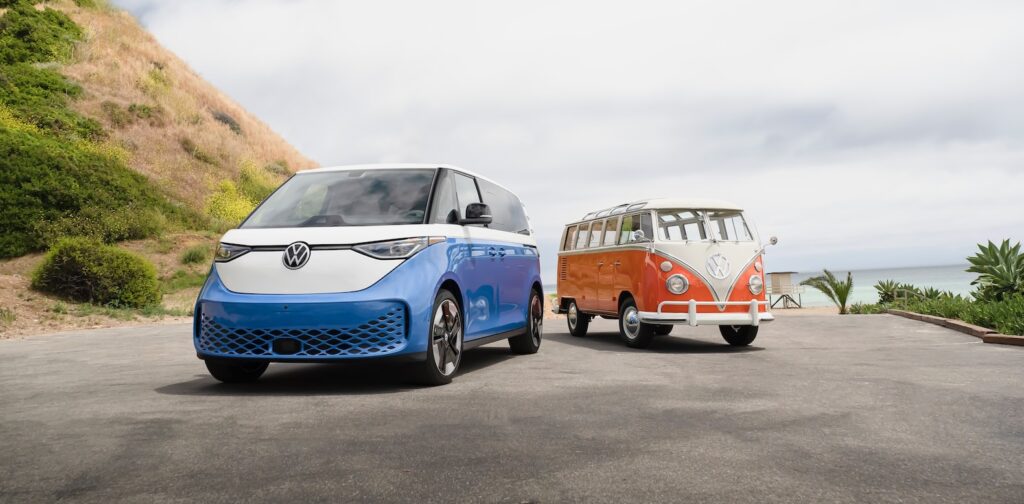 The three-row ID. Buzz 192.4 inches in length, nearly 10 inches longer than the two-row Buzz. All that additional length is between the wheels, since the wheelbase has been stretched to 127.5-inches, versus 117.6 inches for the two-row. It is 77.9 inches wide and 74.6 inches tall, which is about as wide as the VW Atlas, but five inches taller.
The ID. Buzz has a rear-mounted electric motor standard, which produces 282 horsepower, in comparison to the two-row European-spec model, which debuted with 201 hp. The battery is also larger at 91 kWh, compared with the two-row model's 82 kWh battery. All-wheel drive is available for the three-row ID. Buzz at launch, with about 330 hp and dual motors.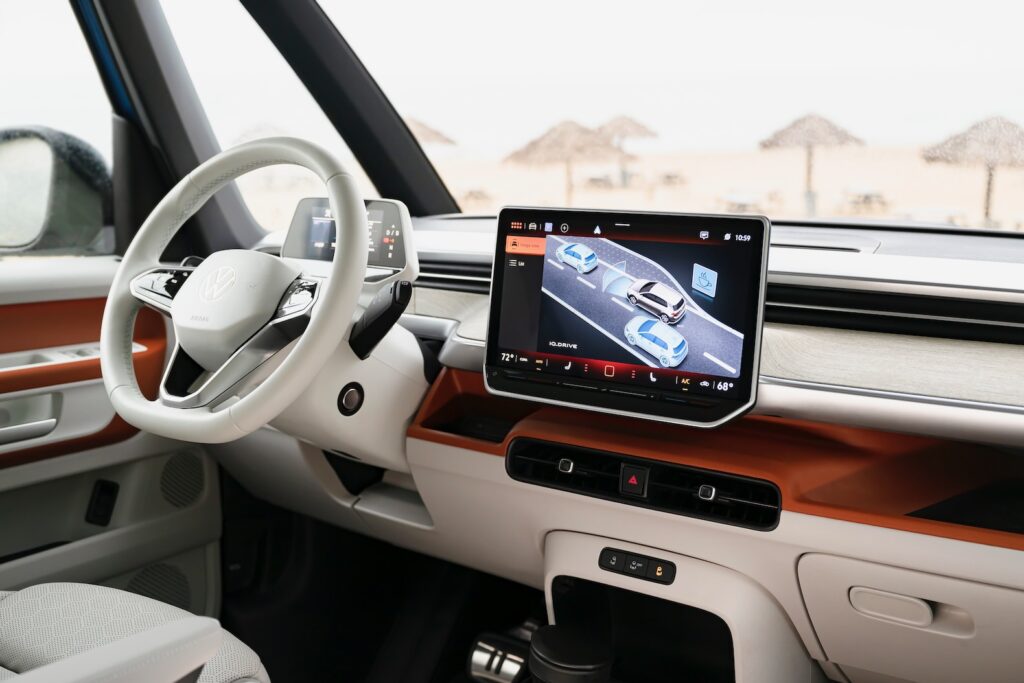 Inside there are two screens: the 5.3-inch ID. Cockpit in front of the driver, and the 12.9-inch infotainment display. The good news is that the ID. Buzz gets the same updated infotainment system that debuted in the ID.7 electric sedan. The touch sliders for volume and temperature have been illuminated and the infotainment screen now has the climate functions integrated in the bottom of the display, making it easier to adjust the temperature in the cabin. A head up display is also standard.
The Buzz also comes with the ID. Light system—a light strip that runs below the windshield and provides the driver with intuitive support. It uses various light signals to provide status updates, such as readiness to drive, instructions from the navigation system, brake prompts from the driver-assistance systems, and incoming phone calls. When the ID. Buzz is plugged in to charge, the ID. Light indicates the current level of charge.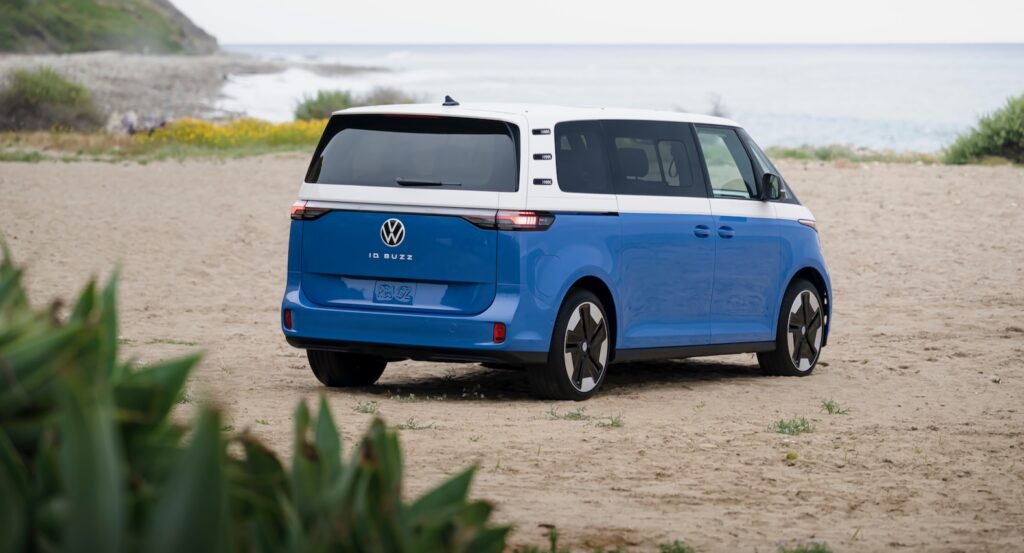 The ID. Buzz comes standard with seating for seven, with a second row bench seat that can be folded down in a 60:40 split and the seat backs can be raked by 16 degrees. The bench can be moved fore and aft by up to 7.9 inches, and it can be moved forward by 4 inches. Captain's chairs are available, with seating for six. The second and third rows fold flat, and the third row can be removed. An available Flexboard, with two fabric storage bins, creates a flat floor with the seats folded. The ID. Buzz comes standard with nine speakers, while a 14 speaker Harman Kardon premium audio system is available.
Sales of the 2025 VW ID. Buzz are slated to begin in the U.S. in 2024.