Ram has released the specs for its first electric pickup truck, the 2025 Ram 1500 REV. The big news is that ti will be offered with two battery packs, with one of them giving the EV up to 500 miles.

The Ram 1500 REV comes standard with a 168-kilowatt-hour battery pack that gives it a range up to 350 miles. The optional 229-kWh battery pack gives it a 500 mile range. Both versions can add up to 110 miles of range in about 10 minutes with 800-volt DC fast charging at up to 350 kW.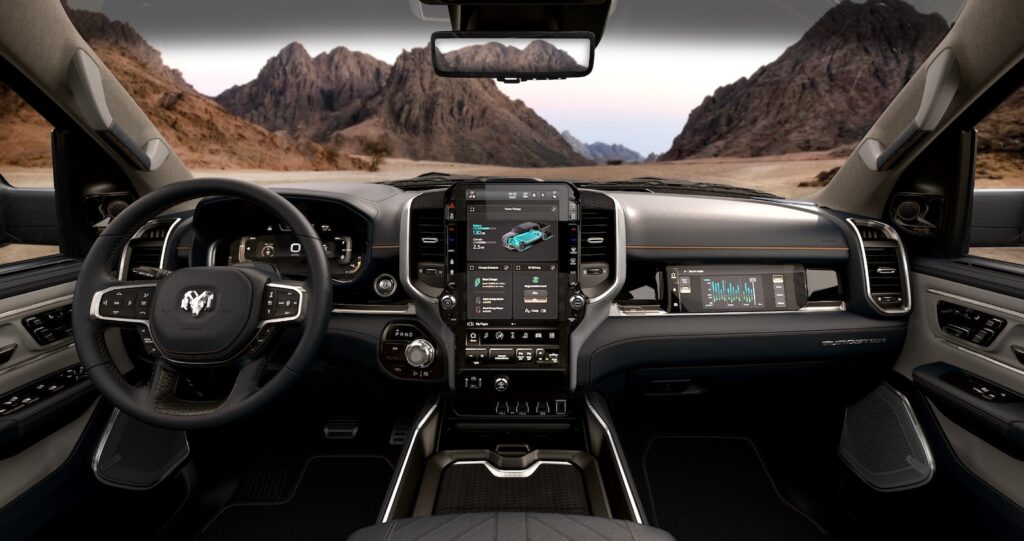 Vehicle-to-vehicle, vehicle-to-home and vehicle-to-grid bi-directional charging gives the Ram 1500 REV the ability to charge another Stellantis battery-electric vehicle or provide power back to the grid. An onboard power panel in the bed can provide up to 7.2 kW while an available onboard power panel in the front trunk provides up to 3.6 kW.
Ram has released other specs, like a 0-60 mph time of 4.4 seconds thanks to its 654 horsepower and 620 pound-feet of torque on tap. It can also tow up to 14,000 pounds and has a maximum payload capacity of 2,700 pounds.
The 2025 Ram 1500 REV is available in five trims, including Tradesman, Big Horn/Lone Star, Laramie, Limited and a new trim, Tungsten. For drivers that need more range, there's the upcoming Ram 1500 REV XR range extender model, but Ram has not announced when it will arrive.