Hyundai has unveiled the specs for the 2024 Kona at the New York Auto Show. The 2024 Kona will be available in electric and gas powered versions.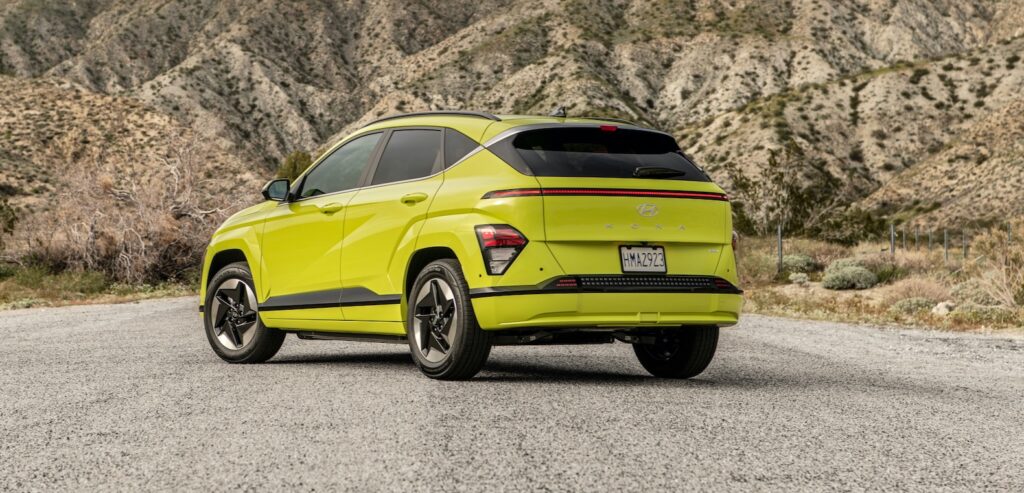 The Kona Electric is based on a new platform, which allows for a slightly larger 64.8-kWh battery pack, while a smaller 48.6-kWh battery pack is available. Unlike the Ioniq models, the Kona Electric is not based on Hyundai's E-GMP platform and instead uses a 400-volt architecture. Hyundai estimates that the Kona Electric will have a 260 mile driving range. It will take about 43 minutes to charge it from 10-80 percent, which is definitely a lot slower than the Ioniq 5 or Ioniq 6. It is also capable of vehicle-to-load, but it can only output 1.7 kW of power.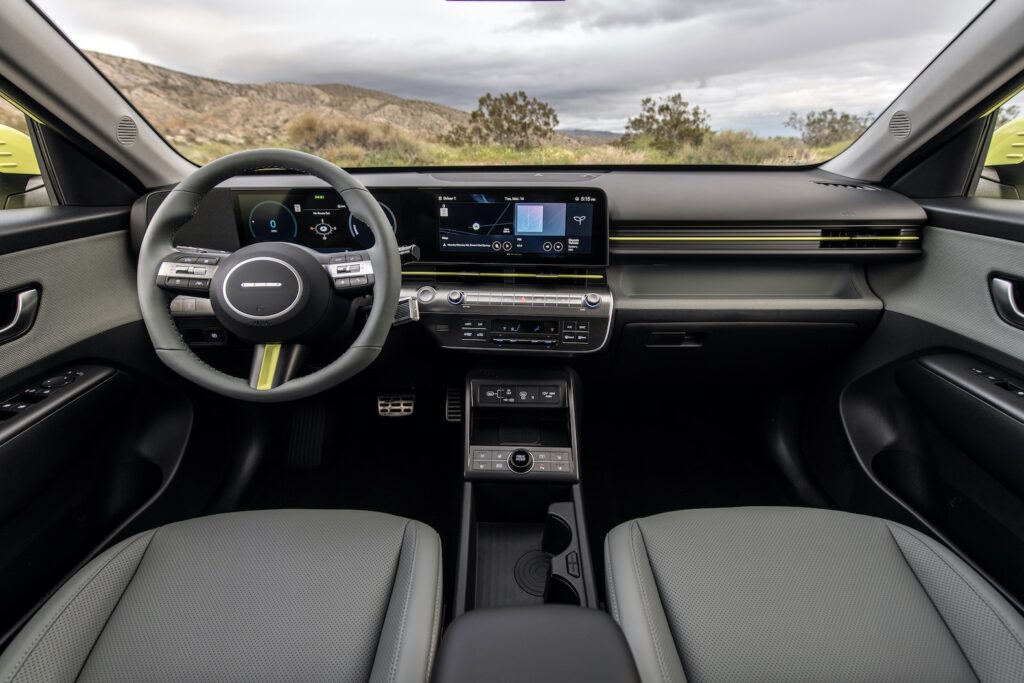 The Kona Electric retains its front-wheel drive layout. The larger battery pack version gets an electric motor with 201 horsepower and 188 pound-feet of torque. The horsepower rating is the same, but the torque rating has dropped 104 pound-feet compared to the 2023 model's 291 lb-ft. The smaller battery version gets a less powerful electric motor with 133 horsepower and 188 pound-feet of torque.
For the gas powered Kona, buyers can choose two different powertrains. The standard engine is a 2.0-liter four-cylinder with 147 horsepower and 132 pound-feet of torque, that's mated to a continuously variable transmission. The N Line and Limited versions get a turbocharged 1.6-liter four-cylinder with 190 horsepower and 195 pound-feet, that's mated to an eight-speed automatic transmission.
Unlike the electric version, the gas powered Kona is available with all-wheel drive.
The 2024 Kona's cabin is now more spacious, since the Kona is now 5.7-inches longer and an inch wider than the last-generation Kona. At the front there are two 12.3-inch screens and the gear lever has moved from the center console to the steering column to provide more storage space.
The gas powered Kona will arrive this summer, while the Kona Electric will arrive in the fall.