Lexus has needed a good three-row SUV for years, to compete with rivals, like the Acura MDX. Lexus did try to solve the need with the RX L, but that stretched RX still didn't have much space for anybody but kids in the third row. Now Lexus has introduced the 2024 TX, which finally gives the brand a soft riding three-row SUV with ample room in the third row.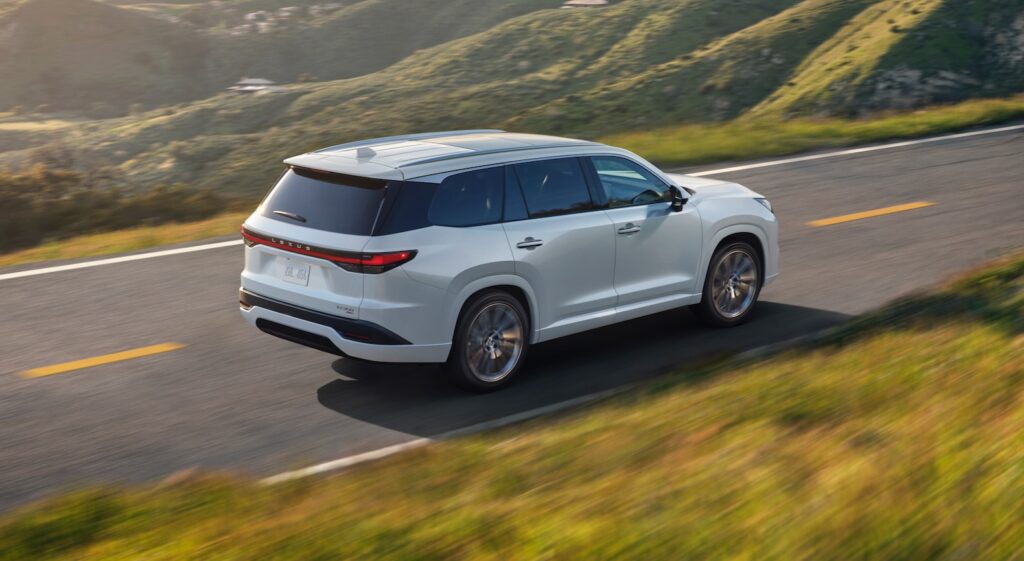 The 2024 TX shares its platform with the Toyota Grand Highlander, which we recently spent some time with. The Grand Highlander easily fits adults in the third row, which will also apply to its Lexus cousin. Compared to the brand's other models, the TX has a more conservative look that will easily appeal to families. At the front there's a new "Unified Spindle" grille, which is a different take on the spindle grille on the brand's other SUVs. Lexus says that the TX also features a more aerodynamic face. At the rear there's an L-shaped light bar, which looks similar to the RX.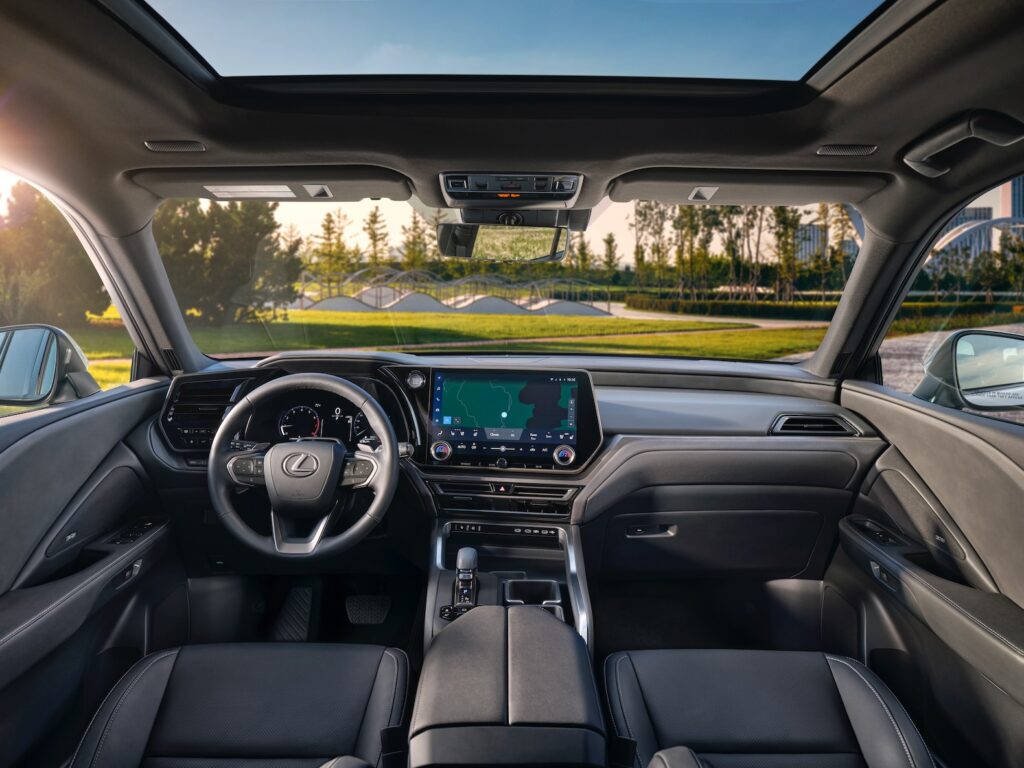 Inside there TX comes standard with a 12.3-inch digital instrument cluster and a 14-inch infotainment touchscreen. At 21-speaker Mark Levinson audio system is available. For the family, there's room for seven carry on suitcases behind the third row. When the third-row seats are folded down, cargo capacity increases to 57.4 cubic feet and when both the second and third row are folded down, cargo capacity increases to 97 cubic feet.
The 2024 TX will be offered with three powertrain options, which include two electrified units, a 3.5L V6 plug-in hybrid and a 2.4L turbocharged hybrid powertrain. The TX 350 is powered by the same 2.4L turbocharged inline-4 engine as the RX and NX and is available with front- or all-wheel drive. It generates 275 horsepower and 317 pound-feet of torque. The TX 500h is powered by a 2.4L turbocharged hybrid system that generates 366 hp and 409 lb-ft., while the TX 550h+ plug-in hybrid has 406 hp and an estimated EV range rating of 33 miles.
The 2024 Lexus TX 350 and 500h will go on sale this fall. The 2024 TX 550h+ is expected to go on sale at a later date.