Over the weekend GMC unveiled the 2024 GMC Hummer EV SUV, which will join the pickup version when it goes on sale in 2023. The SUV version gets the same imposing style as the pickup, but with a smaller footprint.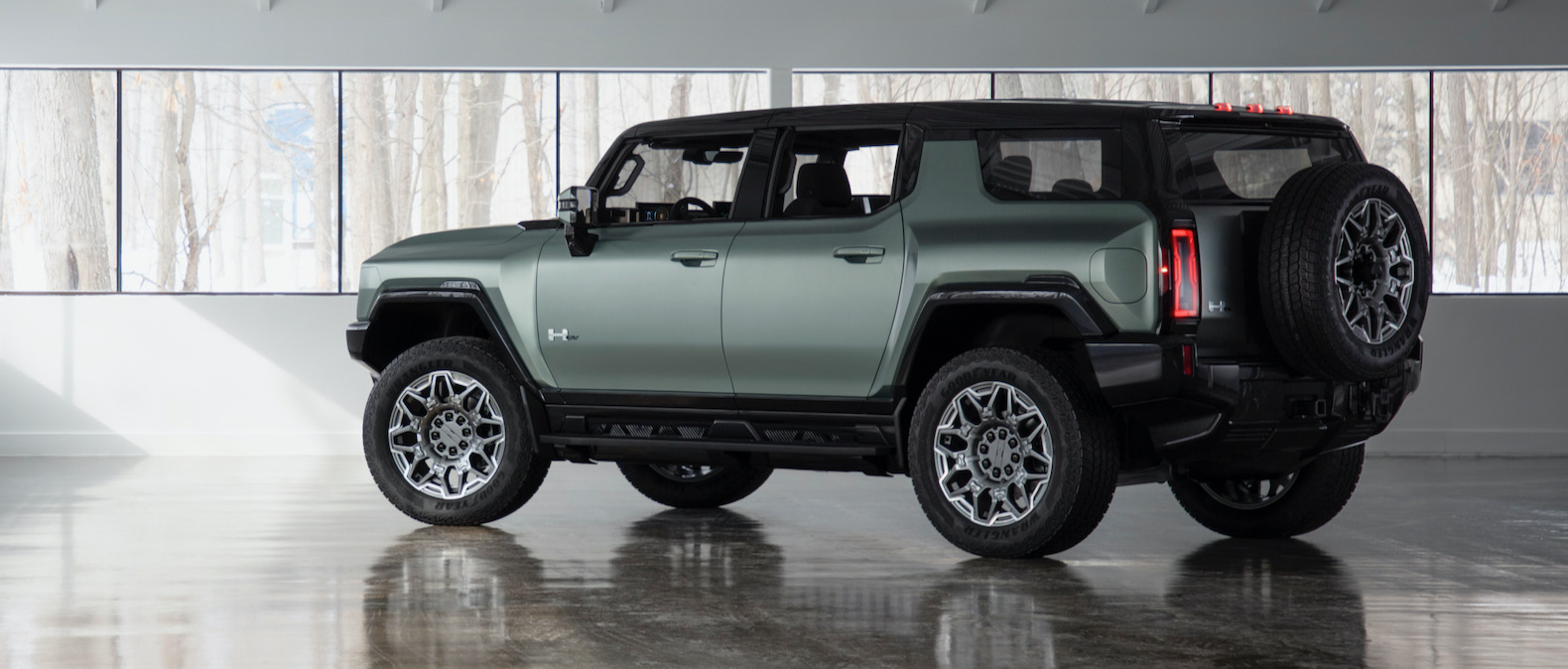 We immediately look at the Hummer EV SUV's rivals, the Ford Bronco and Jeep Wrangler, but the Hummer has some big differences. For starters although its smaller than the pickup, it's five inches taller than the Chevy Tahoe. It's also much bigger than the Bronco and Wrangler.
The Hummer EV SUV will be offered with different powertrain options. The first version to arrive will be the Edition 1, which has three electric motors, one at the front and two at the rear. It has a combined 830 horsepower and it can accelerate from 0 to 60 mph in 3.5 seconds. The SUV will have a smaller battery pack than the pickup, due to the shorter wheelbase, which is also why it has less power than the pickup's 1,000 hp. It also has a shorter 300 mile driving range, 50 less than the pickup.
Lesser powered versions have 625 hp and 250 miles of range.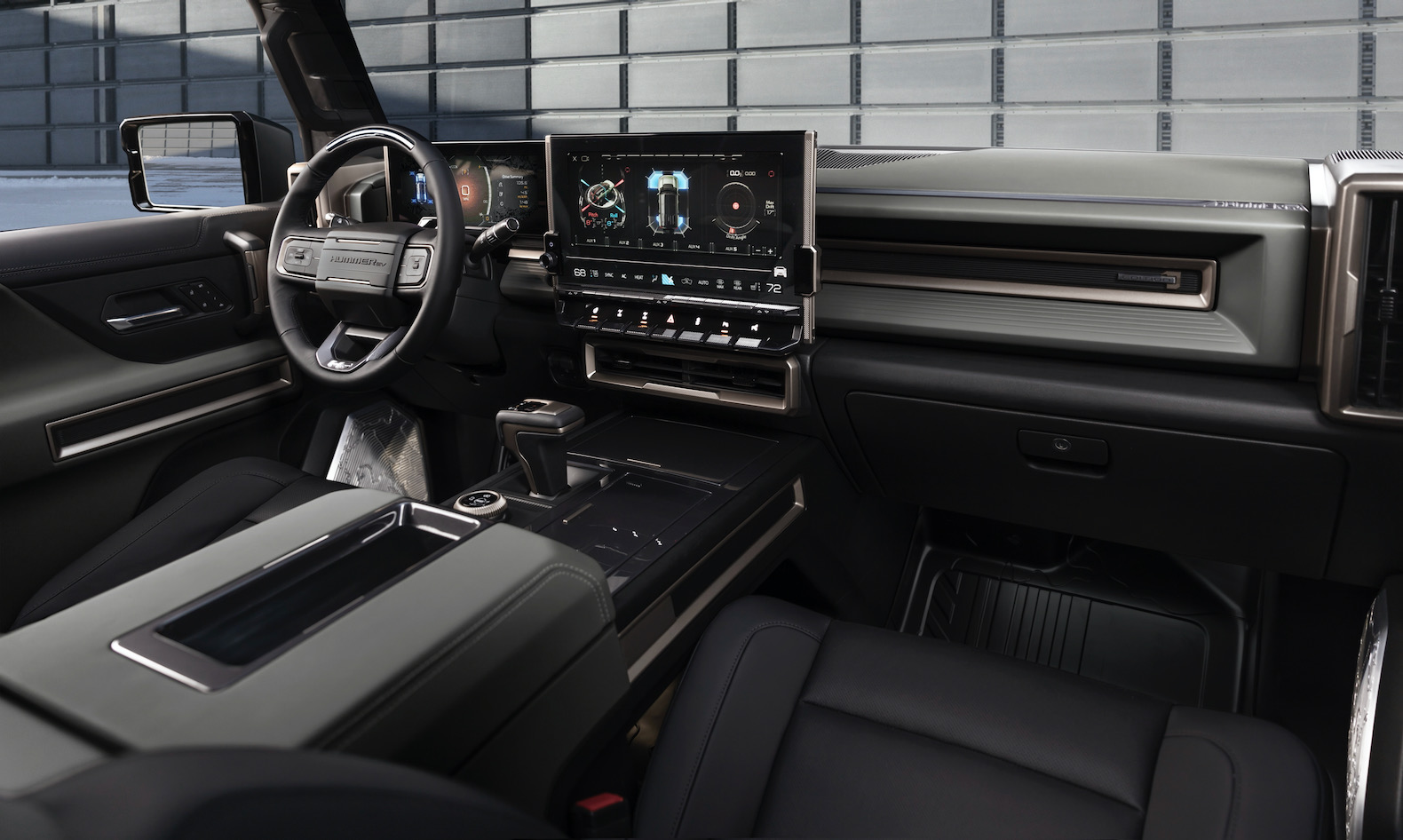 Inside there's room for five passengers and the removable roof panels provide the ideal open air driving experience that we love. The roof panels can also be stored in the front trunk. There's a 12.3-inch digital gauge cluster and a 13.4-inch touchscreen. To help you navigate obstacles in the road, there's an HD Surround Vision system with 14 camera views and the available UltraVision has 17 camera views with underbody cameras. Drivers can also use the Digital Key system which allows owners to use their smartphones as the key fob.
The Hummer EV SUV also comes standard with GM's Super Cruise hands-free driving tech.
An optional Power Station generator enables 19.2-kW AC charging, generator functionality and the ability to charge other EVs.
The 2024 GMC Hummer EV SUV will arrive in early 2023, starting at $105,595. Eventually other trim levels will be added with their pricing starting at $79,995, $89,995, and $99,995.