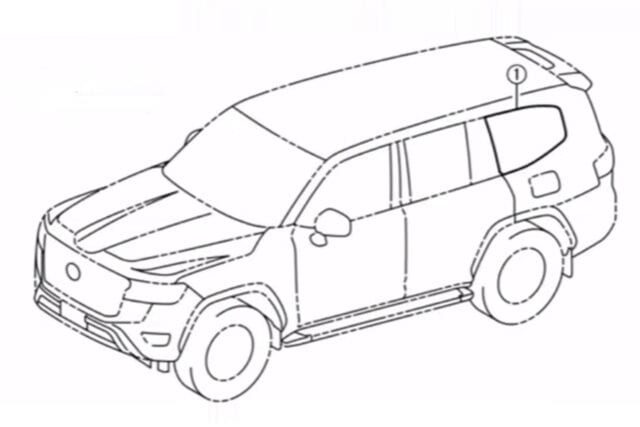 Toyota has been staying pretty quiet about the next-generation Toyota Land Cruiser, but today some technical drawings of the 2022 Land Cruiser have leaked.
What we see here provides a pretty good preview of the new Land Cruiser, which will be about the same size as the current J200 model, but with a longer wheelbase and shorter overhangs. The patent images of the 300 Series Land Cruiser were posted on the Kurdistan Automotive Blog on Instagram.
The overall look isn't a dramatic departure from the current Land Cruiser, but it does look like it might lose the split tailgate. Inside the changes will be bigger, since the Land Cruiser will finally get a more modern interior with a tablet-like infotainment screen.
Under the hood there are rumors about a new 3.3-liter twin-turbo diesel six-cylinder engine or a 3.5-liter twin-turbo hybrid V6. There's also a chance that it could get Toyota's upcoming twin-turbocharged 4.0-liter V8.
Before you get too excited about a new Land Cruiser, it's not expected to be coming to the US, since Toyota confirmed that the 2021 model year will be its last here. For buyers that still want it, they will have to pay a bit more to get the Lexus LX.