Ford is hoping to continue its winning record with a significant overhaul to the 2024 Ford F-Series after 41 years as the nation's best-selling vehicle line and 46 years as the best-selling truck. It's not a complete redesign, but it is a little more than the typical mid-cycle refresh that characterizes most of the vehicles at this year's Detroit Auto Show. Ford revealed the revised F-150 Tuesday night, ahead of the media preview of the North American International Auto Show on Wednesday.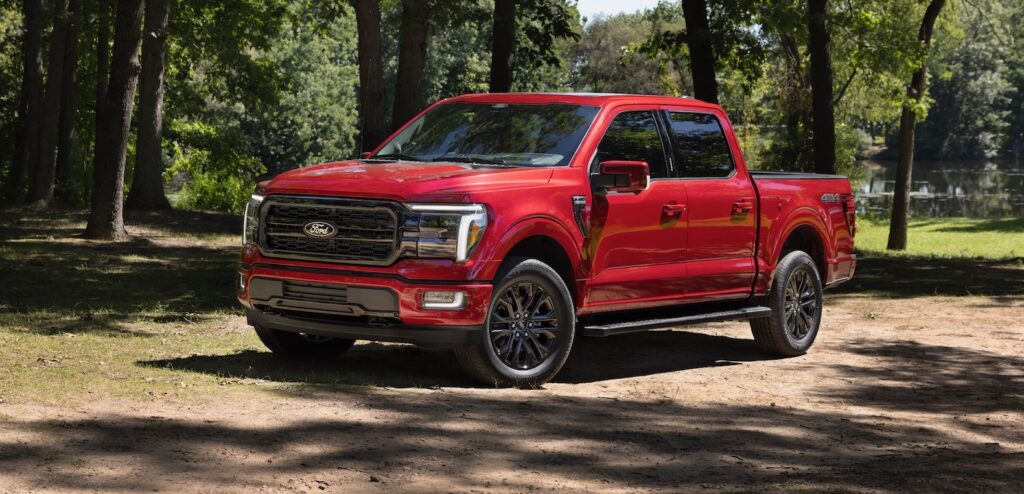 The lineup now includes a Platinum Plus trim which replaces the Limited, while a new off-road-oriented STX FX4 trim offers an off-road trim to augment the pricier off-road Tremor and Raptor models. 
"There's a truck for everybody," stated John Emmert, Ford's general manager of trucks.
Ford has made an effort to reduce the number of possible trim combinations, which not only makes it easier for consumers to order, it makes it less expensive to manufacture.
Consider engines. Last year's 3.3-liter naturally-aspirated V6 has been dropped in place of the 2.7-liter EcoBoost four, which brings with it a 12% increase in horsepower and a remarkable 50% rise in torque. Other powertrain options include the 3.5-liter EcoBoost, 3.5-liter PowerBoost hybrid, 3.5-liter High Output on the F-150 Raptor, 5.0-liter V8, and the 5.2-liter supercharged V8 on the F-150 Raptor R. Notably, for 2024, the price of the 3.5-liter EcoBoost and the 3.5-liter PowerBoost hybrid are identical, so buyers can choose an advanced powertrain without a price penalty. While Ford didn't reveal its price point, officials said that hybrids now account for 10% of F-150 sales.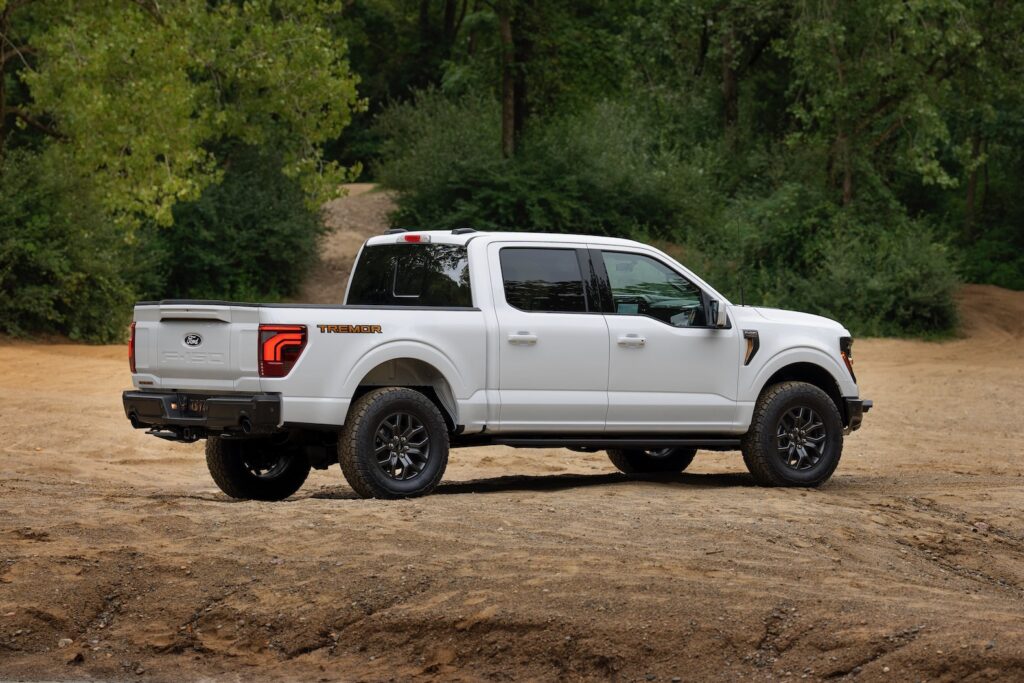 Ordering the hybrid brings with it standard Pro Power Onboard, which powers up camp sites and equipment. A 2.4 kW system is standard, although most buyers upgrade to the available 7.2-kW system that can supply power for 32 hours. A 2.0-kW system is available to non-hybrid buyers. 
Due to its popularity among the F-150 faithful, a 36-gallon fuel tank is now standard. But that reduces the F-150's maximum tow rating to 13,500 pounds, a 400-pound reduction. But Ford feels most of its customers can live with the trade-off. After all, its tow rating is nearly enough to tow two Airstreams in tandem. 
Then there's its appearance, which gets a new "coast-to-coast" grille that wraps around the headlights, a look inspired by F-150s from the 1970s and 80s. There's also a modular front bumper, that allows for attaching a number of accessories, including a Wan winch with a 12,000-pound capacity. But the truck's sheet metal remains mostly unchanged. 
One big change that will be greatly appreciated is the optional Pro Access tailgate, which allows part of the tailgate to swing open up lie a traditional car. This is a boon to accessing the bed when theF-150 is attached to trailer. It opens up to 100 degrees, although it lacks the flexibility of the Ram 1500's similar Multi-Function tailgate.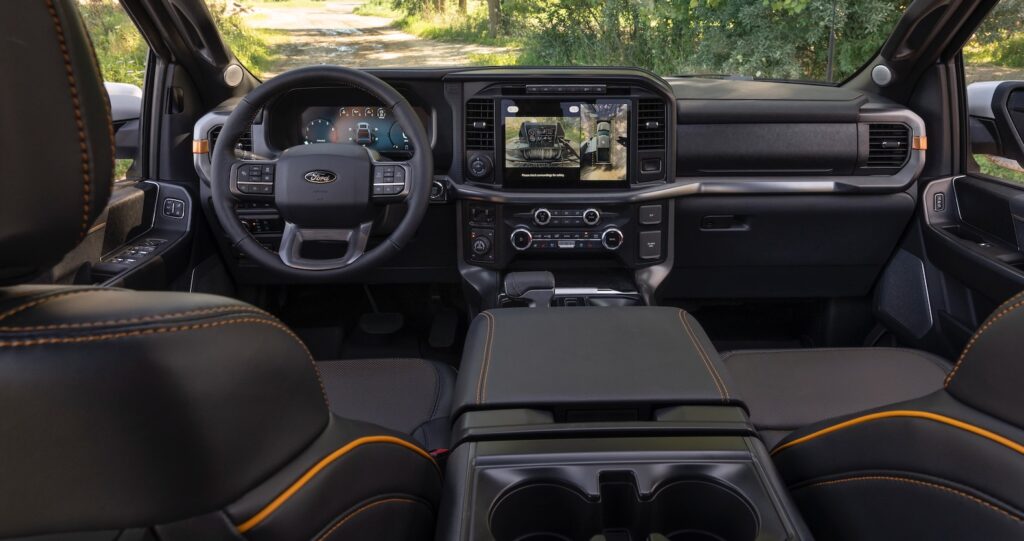 But the bigger change comes inside, where a 12-inch digital gauge cluster and a 12-inch infotainment touchscreen are standard on all F-150s. Among the new options is a head-up display, along with Stolen Vehicle Services, which alerts you when your truck been tampered with. And Blue Cruise, Ford's semi-autonomous driving system, now comes with Auto Lane Change, allowing the truck to change lanes by itself when you activate the turn signal. 
The pricing for the 2024 Ford F-150 starts at $35,570.