Cadillac unveiled the 2025 Cadillac CT5 at the Detroit Auto Show Wednesday with a fresh face, updated technology and more standard equipment. In other words, the usual mid-cycle update.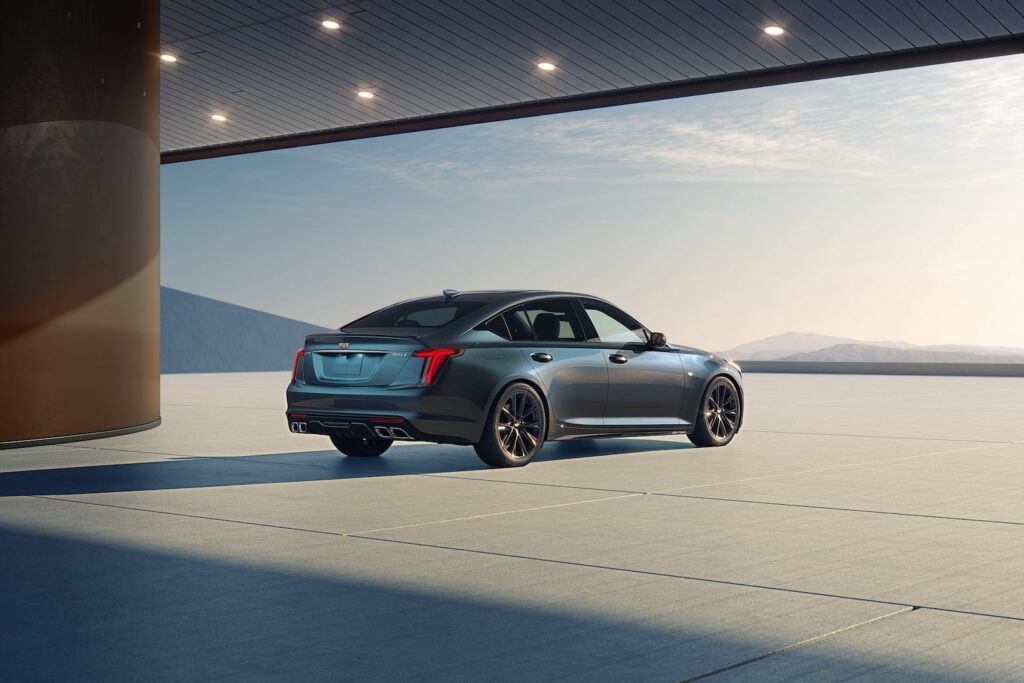 "CT5's importance in Cadillac's portfolio cannot be overstated," said John Roth, vice president, Global Cadillac, in a statement. "Globally, CT5 is having its best sales year, ever."
The automaker says that calendar year-to-date, the CT5's sales are up 35.6% in the U.S. and 27.7% globally. Overall, the marque is having its best sales year since 2019, with retail sales climbing 11.9% in the U.S., and 6.4% in Canada. It's sales momentum that GM is clearly trying to maintin with the updated 2025 Cadillac CT5.
While the CT5's fastback profile remains intact, it wears a redesigned lower and wider front black mesh grille with fresh LED front lighting.
The heart of the 2025 Cadillac CT5 remains unchanged, as its drivelines carry over. A 2.0-liter turbocharged four-cylinder with dual exhaust tips remains standard, producing 237 horsepower and 258 pound-feet of torque. A 3.0-liter twin-turbocharged six-cylinder engine with 335 horsepower and 405 pound-feet of torque is optional, as is all-wheel drive.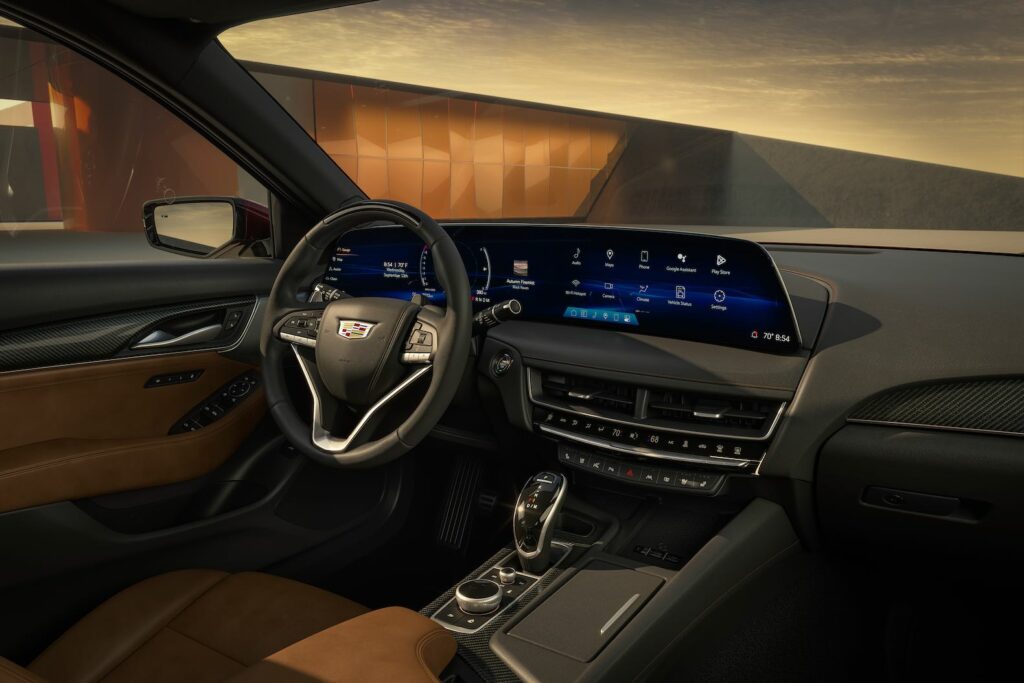 The more dramatic design story can be seen inside, where a new 33-inch-diagonal LED color touchscreen sports 9K resolution and a customizable user interface. It also houses integrated Google, Google Assistant, Google Maps and Google Play. OnStar and a 5G Wi-Fi hotspot are optional.
When it comes to driver-assistance systems, the 2025 Cadillac CT5 now comes with standard with Blind Zone Steering Assist and Intersection Automatic Emergency Braking. Cadillac's semi-autonomous driving system, Super Cruise, is optional and comes with Driver Attention Assist.
"CT5 continues to redefine American luxury and the enhancements for 2025 take it even further," said Alex MacDonald, CT5 chief engineer.
But Cadillac made no mention of an updated 2025 Cadillac CT5-V and CT5-V Blackwing, which the company said will be revealed at a later date.
Production begins in spring 2024 at GM's Lansing Grand River plant. Look for prices and additional trim details closer to the 2025 Cadillac CT5's launch date.