A few days ago Toyota pulled the covers off the 2023 GR Corolla hot hatch, which promises to be the most exciting Corolla that we've seen in decades. Toyota has confirmed that it will go on sale later this year, but now we know how many will be built in its first year.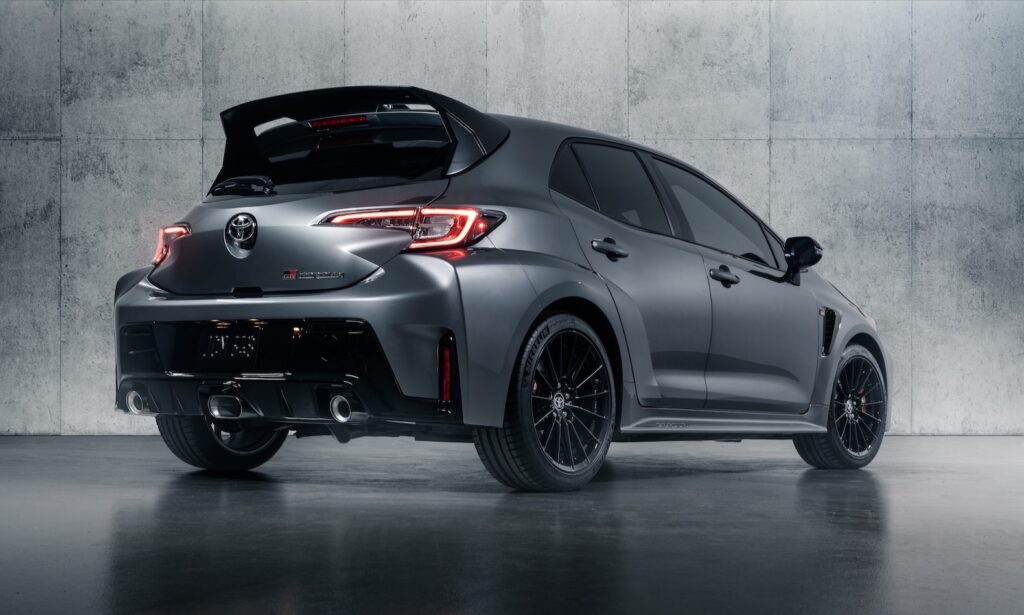 Motor1.com has confirmed with Toyota that total production for the first year will be at least 6,500 units. Out of that number, only 1,500 will be the top spec Circuit Edition model, while the Core trim will account for the rest of the production.
The GR Corolla Circuit Edition is limited to only the 2023 model year. It adds several goodies, like a carbon-fiber roof, limited-slip differentials for the front and rear axles, heated seats, upgraded seats and a better audio system. At the rear there's also a big rear wing to help it stand out and at the front the hood has a bulge with two vents.
Both versions are powered by the same turbocharged 1.6-liter three-cylinder engine that generates 300 horsepower and 273 pound-feet of torque. The engine is mated to a six-speed manual and the GR-Four all-wheel drive system.
Now we just have to wait for the pricing for the 2023 Toyota GR Corolla.