The Toyota Avalon is gone and in its place, Toyota is introducing the high-riding 2023 Crown. The Crown is expected to arrive in early 2023, but Toyota has already announced the full pricing details.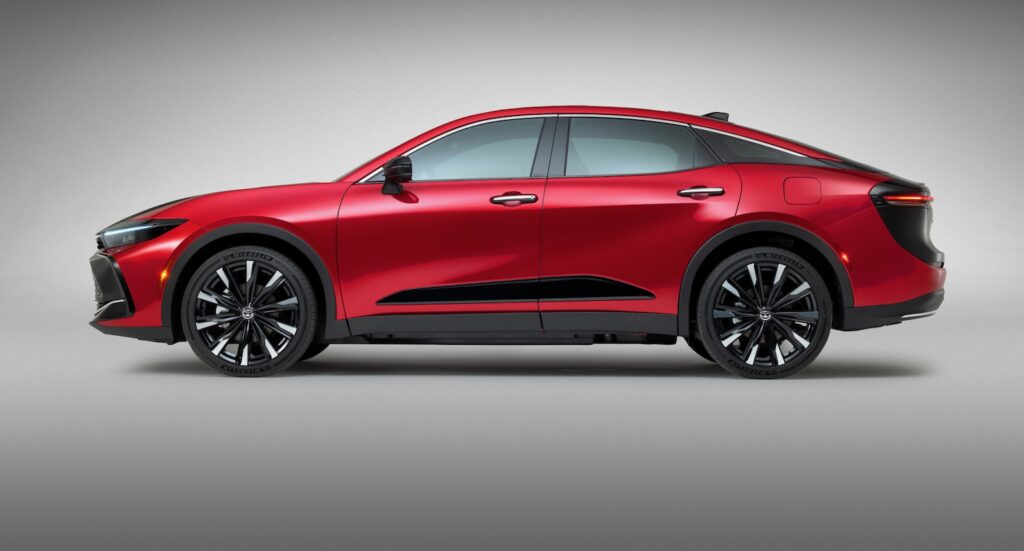 The pricing for the Crown starts at $41,045. It's available in three trim levels: XLE, Limited and Platinum and all versions come standard with a hybrid powertrain and all-wheel drive.
The Crown XLE is powered by a 2.5-liter hybrid powertrain that generates 236 horsepower. With a starting price at $41,045, the Crown is $3,125 more expensive than the 2022 Avalon XLE. The Limited trim level starts at $46,645. It adds leather seats, a panoramic sunroof, a better audio system and rain-sensing windshield wipers.
The Crown Platinum is powered by a turbocharged 2.4-liter four-cylinder and a more powerful hybrid powertrain, called Hybrid Max. The hybrid powertrain generates 340 horsepower. The Platinum trim level starts at $53,445 and it adds an adaptive suspension, 21-inch wheels and a better park-assist system.