Mitsubishi has released more details about the 2023 Mitsubishi Outlander PHEV, which is going to arrive in the US in the second half of 2022. The latest news reveals that the plug-in hybrid will have more power and range than its predecessor.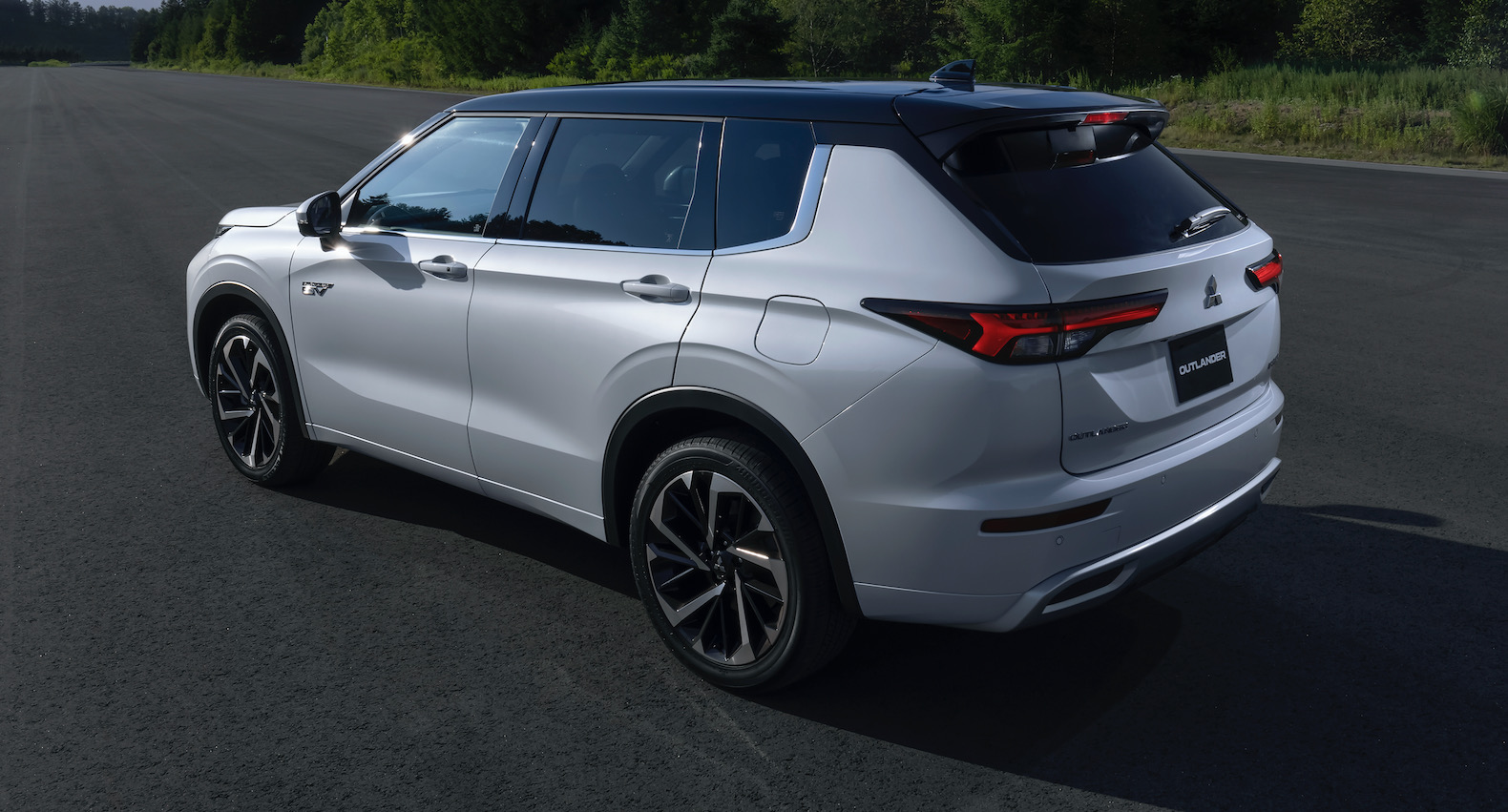 The last-generation Outlander PHEV had a 13.8 kWh battery pack, which gave it an electric driving range up to 24 miles. Mitsubishi has announced that the new Outlander PHEV will get a larger 20 kWh battery, which gives it a 54 mile EV range on the WLTP cycle. Here in the US the EPA numbers will be lower, which means that it will probably land somewhere around 35 miles here.
The size of the gas tank has also increased, which will give the Outlander PHEV a longer overall driving range.
We don't know the specifics about the powertrain, but Mitsubishi says that its front and rear electric motors will have an increased output around 40 percent. So we'll have to see how much extra power it gets over the outgoing model that had 221 horsepower.