We had the chance to drive the 2022 Toyota GR86 a few months ago and now we have the pricing. Toyota has announced that the 2022 GR86 will start at $28,725, including destination. That means that the price has gone up $670.

The GR86 will be available in two trim levels when it arrives in December, GR86 and GR86 Premium. The base trim level comes with 17-inch wheels with Michelin Primacy HP tires, an 8-inch touchscreen infotainment system with six speakers, and cloth seats. The Premium trim level starts at $31,325 and adds 18-inch black wheels with Michelin Pilot Sport 4 tires, a duckbill spoiler, heated seats, suede seats with leather side bolsters and an eight-speaker audio system.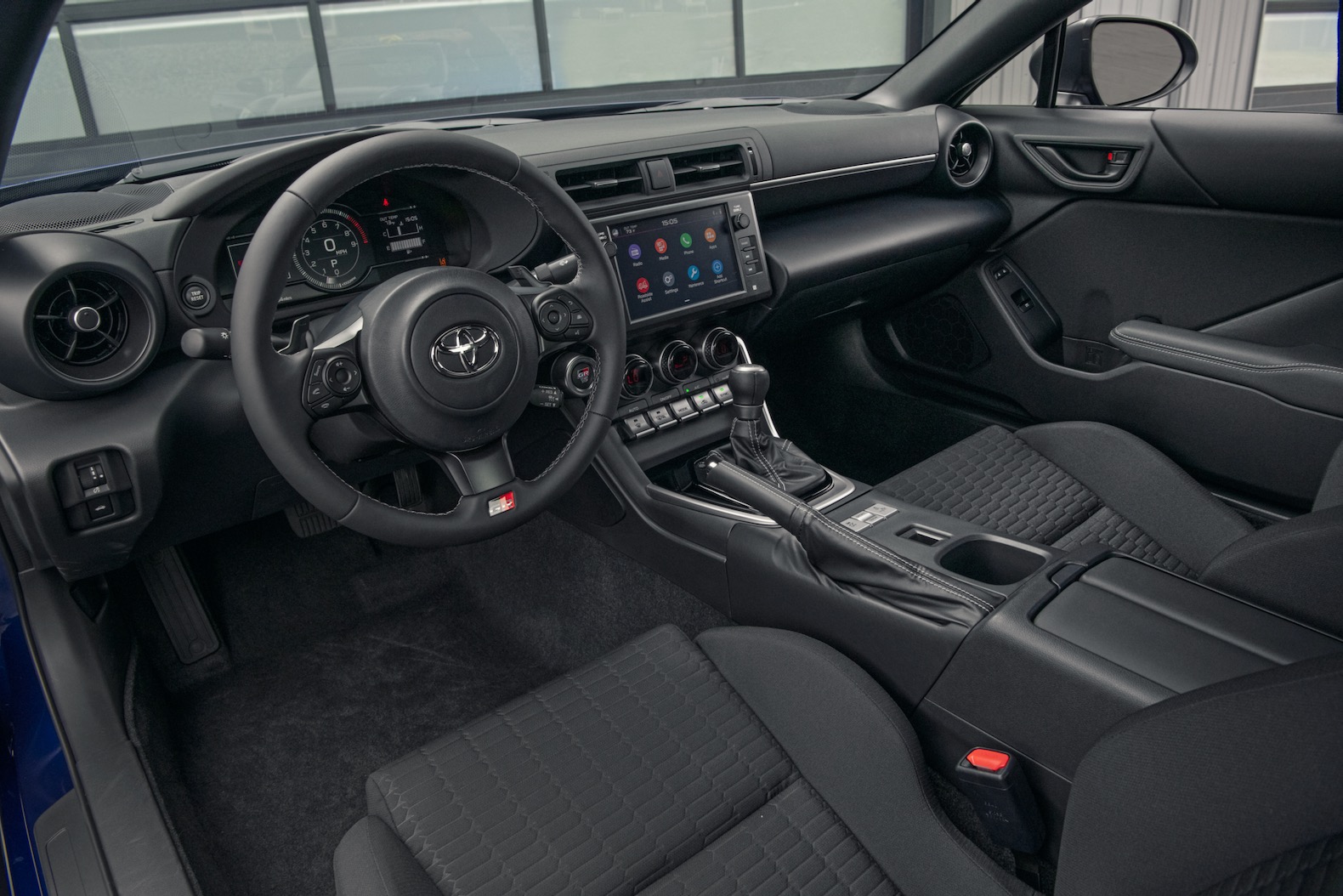 The GR86 is powered by a new naturally aspirated 2.4-liter boxer engine that generates 228 horsepower and 184 pound-feet of torque. That's an improvement from 205 hp and 156 lb-ft. with the last engine. The engine can be mated to either a six-speed manual or six-speed automatic transmission.
Toyota says that the manual transmission version can accelerate from 0-60 mph in 6.1 seconds, compared to 7.0 seconds with the last generation. The automatic takes 6.6 seconds to reach 60 mph. The GR86 is rated at 20 city/ 27 hwy/ 22 combined mpg with the manual and 21 city/31 hwy/ 25 combined mpg.