We've kinda forgot about the Mercedes-Benz SL over the past few years, but now Mercedes is ready to bring it back to center stage with the debut of the 2022 Mercedes-AMG SL. You'll notice the name change, which means that the new SL has now been developed by the AMG division.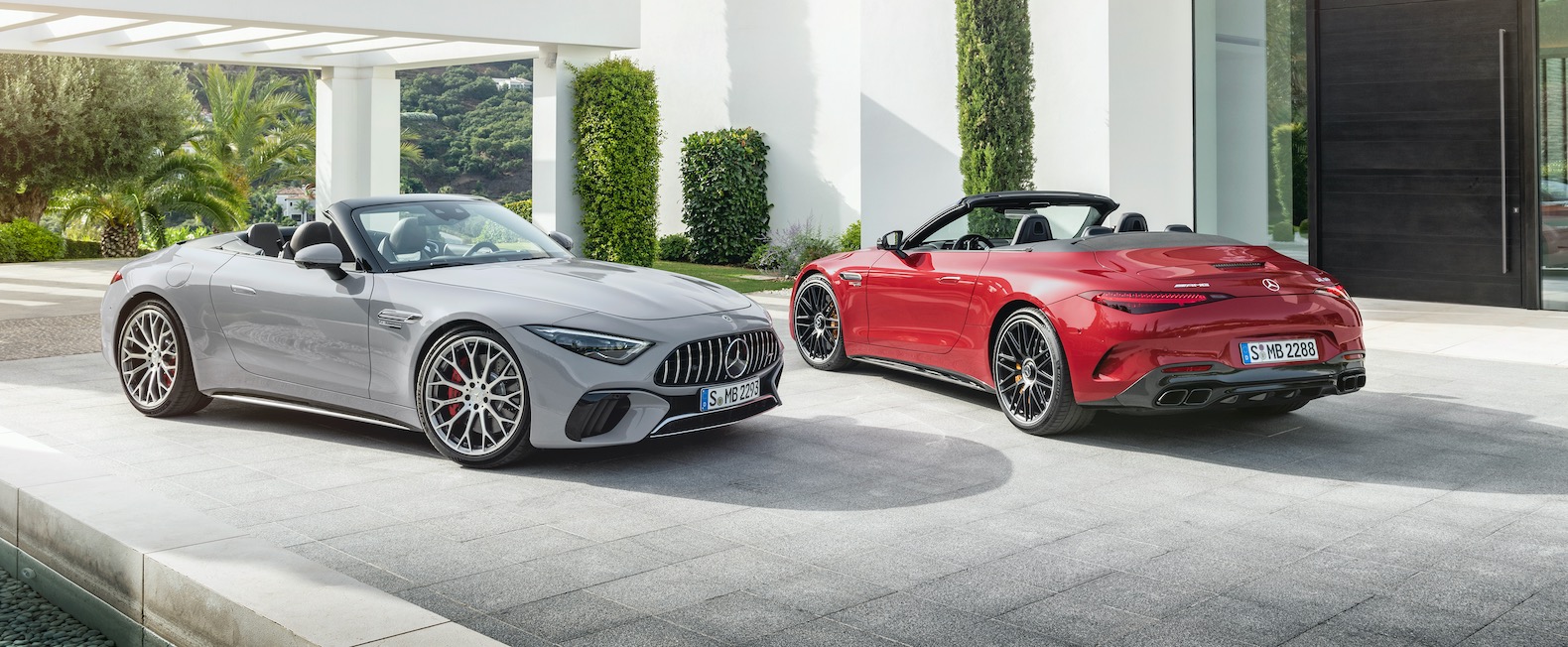 The 2022 Mercedes-AMG will arrive first in SL55 and SL63 versions, which are both powered by a 4.0-liter twin-turbocharged V8. In the SL55 it generates 469 horsepower and 516 pound-feet of torque, while the SL63 gets 577 hp and 590 lb-ft. Both versions get the same nine-speed AMG Speedshift MCT automatic transmission and for the first time all that power is sent to all four wheels. Mercedes says that the SL55 will accelerate from 0-60 mph in 3.8 seconds, while the SL63 can do it in 3.5 seconds.
If you were hoping for a greener option, a plug-in hybrid version is coming.
The new SL also gets four-wheel steering for the first that cuts the turning circle by about two and a half feet, to 40.4 feet. The SL rides on adaptive dampers and there's an available front-axle lift system that can raise the car by 1.2 inches. An electronically controlled limited-slip rear differential is standard on the SL63 and optional on the SL55. Lastly ceramic-composite brake rotors are optional.
On the outside, the new SL is bigger than its predecessor, since its almost three inches longer with a wheelbase that has been stretched almost five inches. It's also wider by an inch and a half. The overall look is cleaner and more rounded with styling cues from the AMG GT roadster. The other big styling change is the retractable hard top on the last two SL generations has been deleted and in its place there's a soft top. The new top is 46 pounds lighter and also its doesn't require as much space, so Mercedes was able to increase the size of the cabin. You'll notice the other big addition are a pair of seats behind the driver and front passenger, which is something the SL hasn't offered since the 1980s.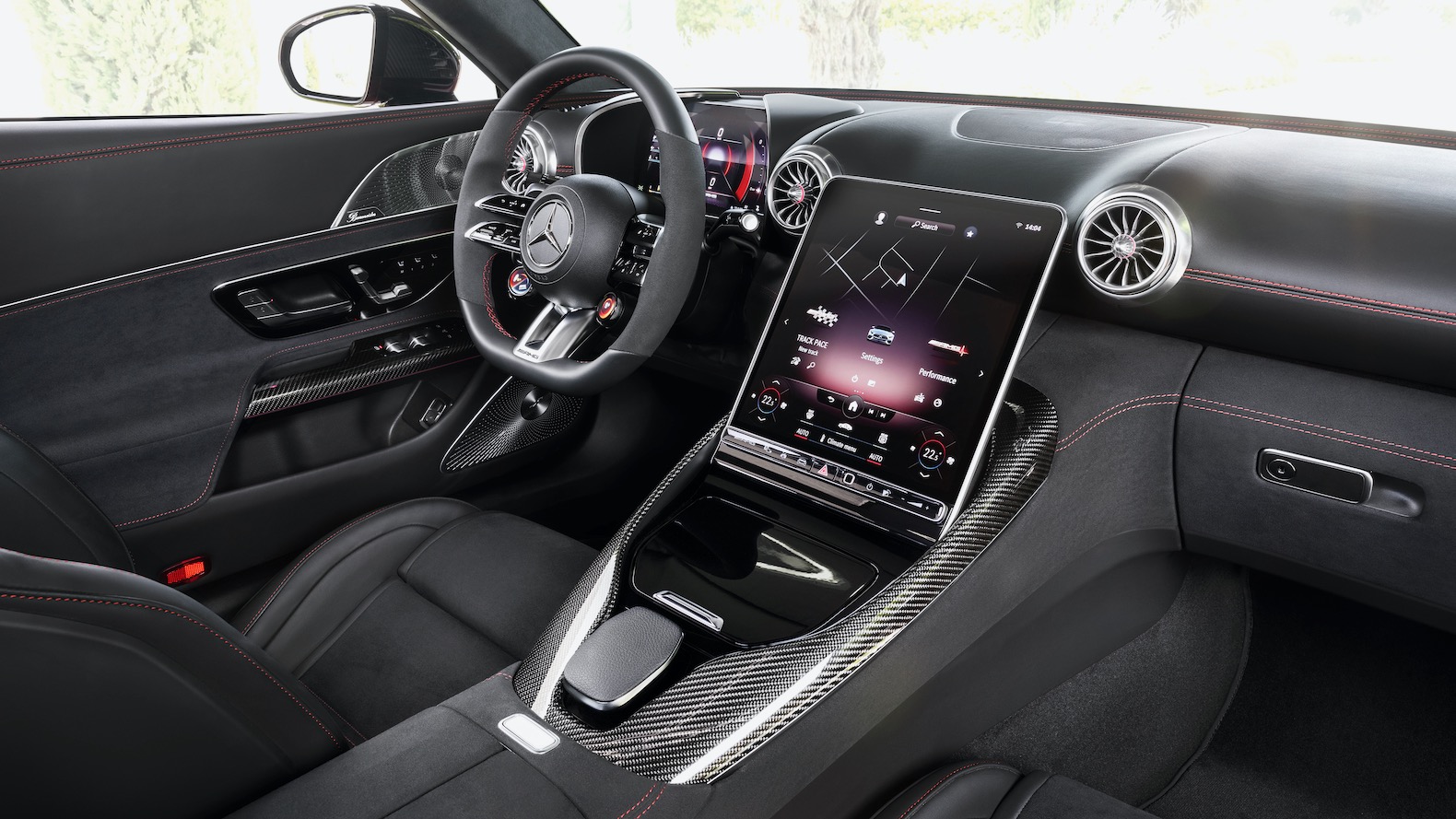 Inside there's a digital instrument cluster and 11.9-inch portrait-oriented touchscreen. The infotainment system runs the latest MBUX system. Massaging seats and the Airscarf neck heating system are standard.
The 2022 Mercedes-AMG SL will arrive in the first half of 2022.