Mini says that it received a lot of positive feedback from the Cooper SE Convertible prototype that it revealed last year and due to that feedback, Mini has announced a limited production run of the electric Cooper SE Convertible.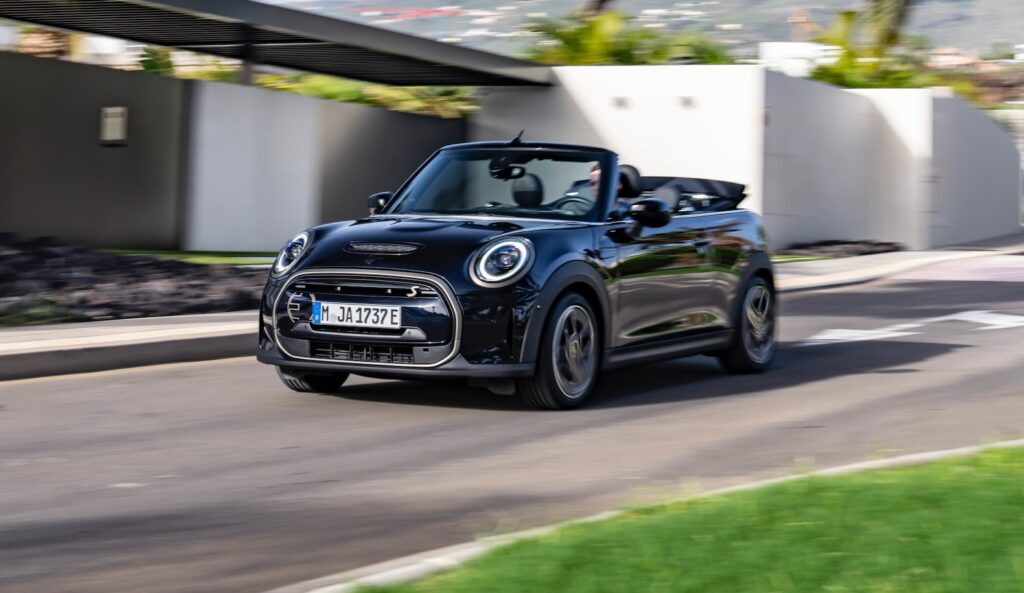 The Cooper SE Convertible is dubbed as the "world's first locally emission-free premium convertible." It's based on the Mini Cooper SE Hardtop with the same 181 electric motor that powers the front wheels. It can accelerate from 0-62 mph in 8.2 seconds and has a 125 mile range on Europe's WLTP cycle.
Now the sad news, Mini only plans to build 999 units of the SE Convertible and they will only be sold in Europe. Buyers will only be able to choose between two colors  Enigmatic Black or White Silver, with Resolute Bronze trim.