Mercedes-Benz has unveiled the 2021 Mercedes-AMG EQE, the high performance version of the EQE electric sedan. The big news is all the power on tap and the AMG-only styling changes, like the Panamericana grille.
The AMG EQE is powered by a pair of electric motors that generate a combined 617 horsepower and 701 pound-feet of torque. If you want even more power, the optional AMG Dynamic Plus Package increases those figures to 677 hp and 738 lb-ft at speeds up to 87 mph. With the package the AMG EQE can accelerate from 0-60 mph in only 3.2 seconds, while the version without it takes 3.4 seconds.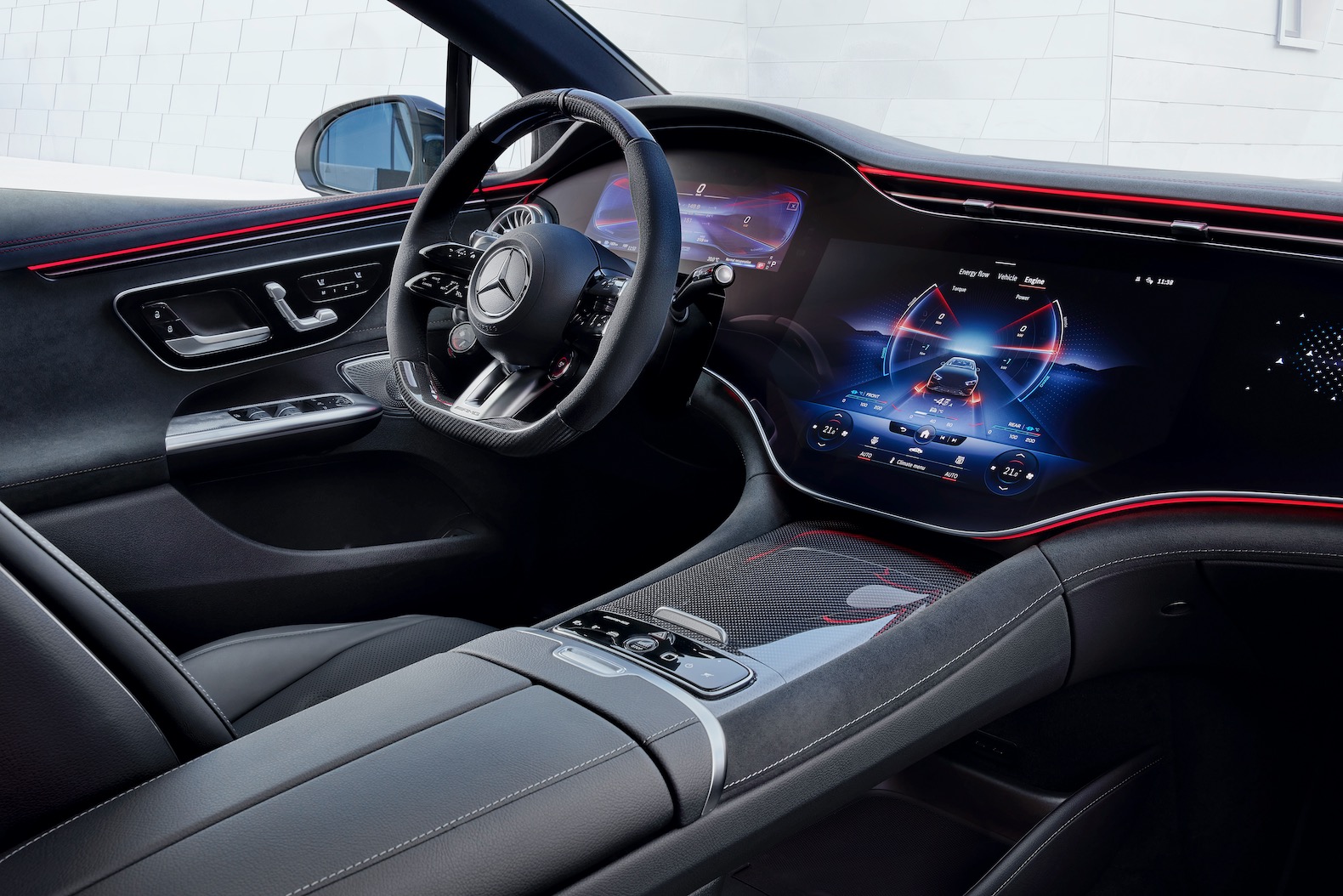 A 90.6 kilowatt-hour lithium-ion battery powers the electric motors and it can accept charges up to 170 kW. That means that you can add about 112 miles of range in 15 minutes on the European WLTP cycle. It comes standard with an 11-kW onboard charger, while a better 22-kW version is optional. Mercedes-Benz estimates that it will have a driving range between 275 and 322 miles.
The AMG EQE has five different drive modes, which alter the amount of power delivered. Slippery mode limits the power to 50%, Comfort offers 80% and Sport has 90% of the available power. To tap all the power you need to select either the Sport Plus or Race Start modes. The different modes also adjust the air suspension and timing of the cooling system. It also has standard rear-axle steering and ceramic brakes are optional.
The Mercedes-AMG EQE will go on sale in early 2023.