Mazda has announced the updates to the 2023 CX-30 SUV, with the biggest update being improvements to the naturally-aspirated 2.5-liter four-cylinder, to give it more power and improve its efficiency. The engine now has five more horsepower at 191 hp and its EPA figures have all increased by two miles per gallon.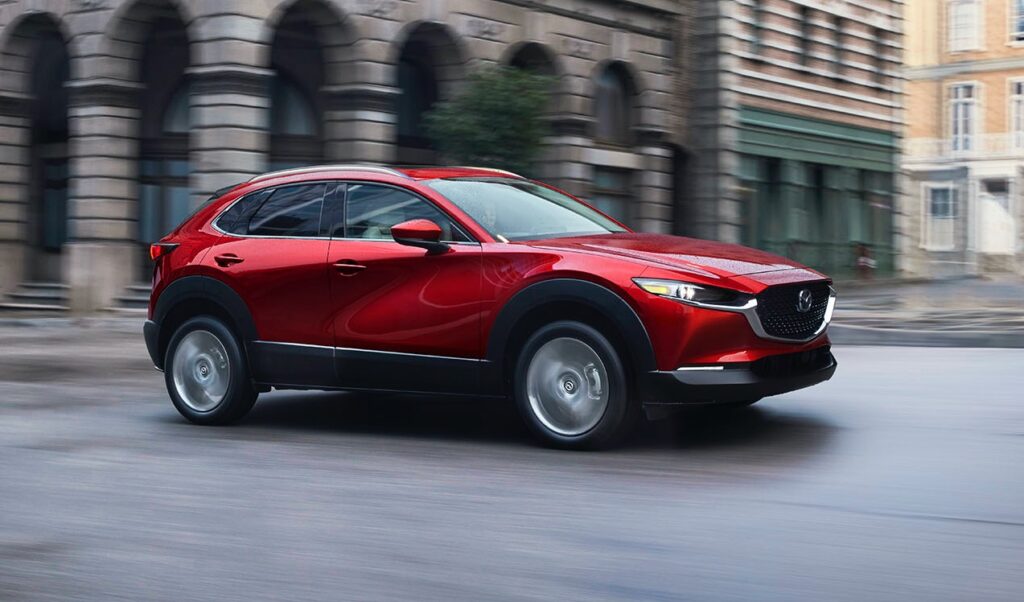 The CX-30 is now rated at 26 mpg city, 33 mpg highway and 29 mpg combined. All-wheel drive is standard. For buyers that want more power, there's the turbocharged 2.5-liter engine that generates 250 horsepower and 320 pound-feet of torque on premium 93 octane fuel, while on regular 87 octane fuel the engine generates 227 hp and 310 lb-ft.
Mazda has also updated the safety equipment on the CX-30 to meet IIHS' newest safety protocols, which includes the addition of rear side airbags, rear seat belt pre-tensioners, B and C-pillar improvements, and a shin pad to front and rear door trims.
The pricing for the 2023 Mazda CX-30 starts at $24,225, including destination.