Maserati has unveiled the new convertible version of the MC20 supercar, called the MC20 Cielo. The droptop version the same twin-turbocharged V6 engine as the coupe version, but gets a power-retractable glass roof panel.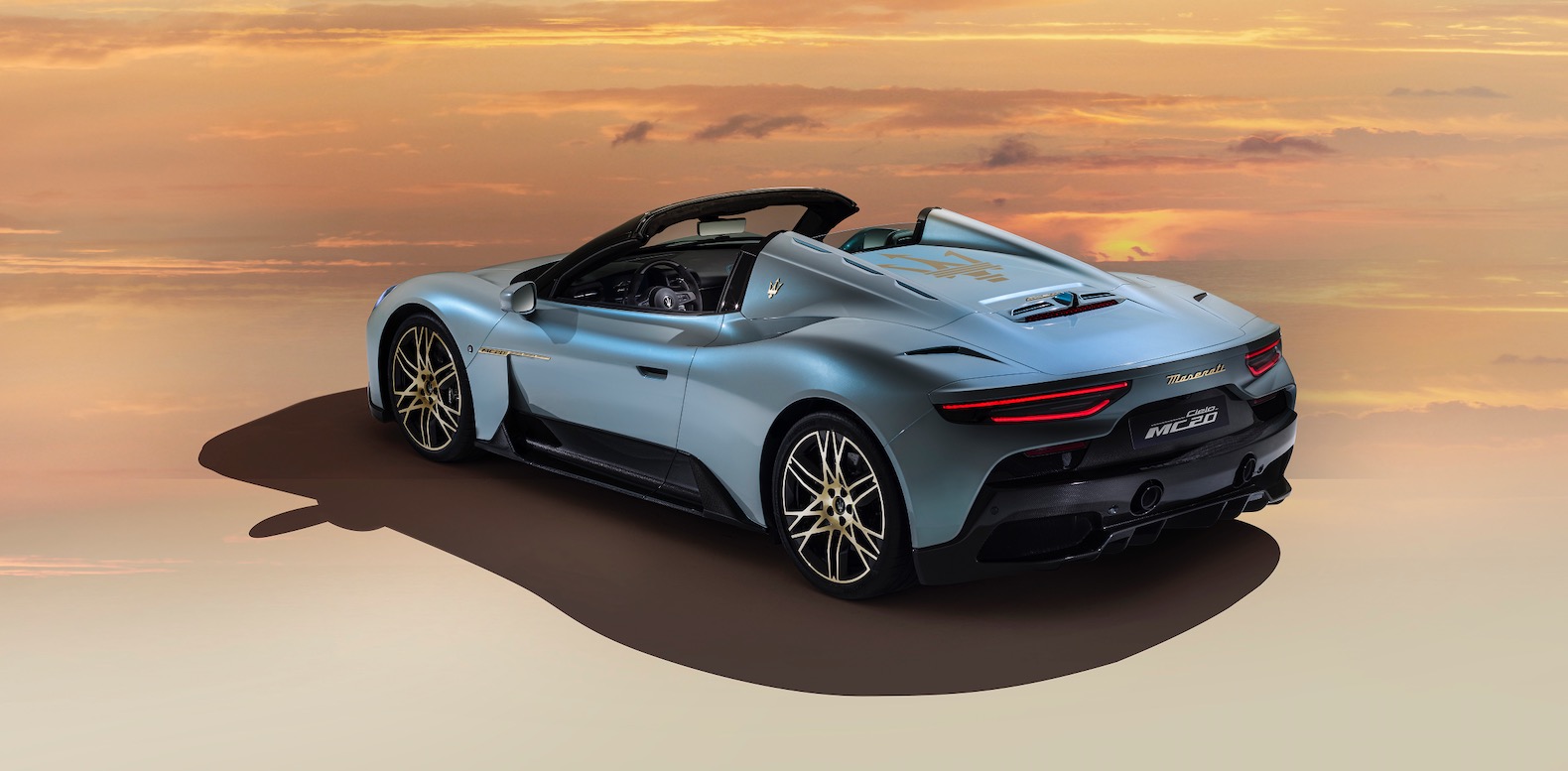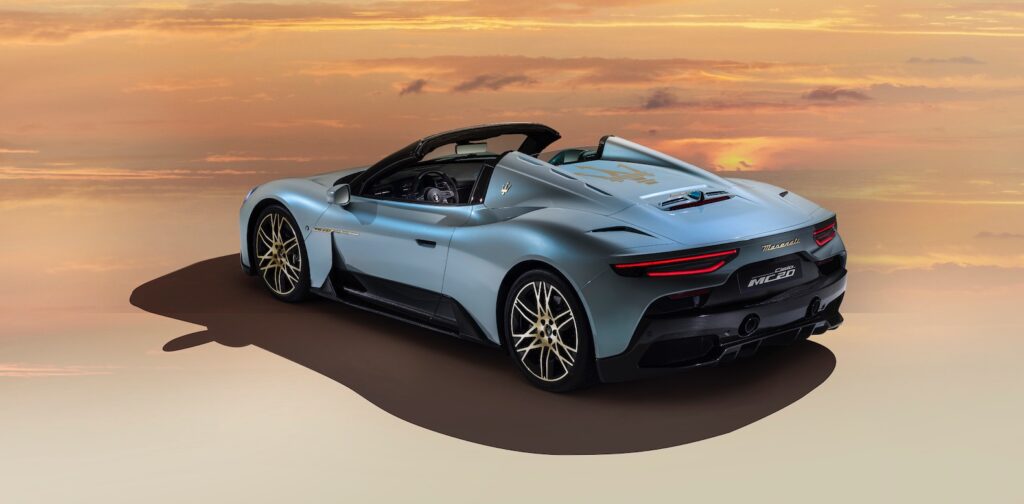 The "Cielo" name means "sky" in Italian. It looks pretty much the same as the coupe with the biggest change being a glass roof panel that opens or closes in 12 seconds. To make room for the panel, the rear decklid has been redesigned, plus you can no longer see the engine under a glass cover, like the coupe. The good news is that it only weighs 143 pounds more than the coupe. There's also a launch version called the PrimaSerie Launch Edition, which features an exclusive new three-layer metallic color called Acquamarina. Only 60 units of the launch edition will be built.
When the roof is up, it can quickly go from clear to opaque with its Polymer-Dispersed Liquid Crystal (PDLC) technology.
The MC20 Cielo is powered by a twin-turbocharged 3.0-liter V6 engine with 621 horsepower and 538 pound-feet of torque, that's mated to an eight-speed automatic transmission. Maserati says that the MC20 will accelerate from 0-62 mph in about 3 seconds.