Land Rover is making the Defender even more family friendly with the introduction of the eight-passenger 2023 Defender 130.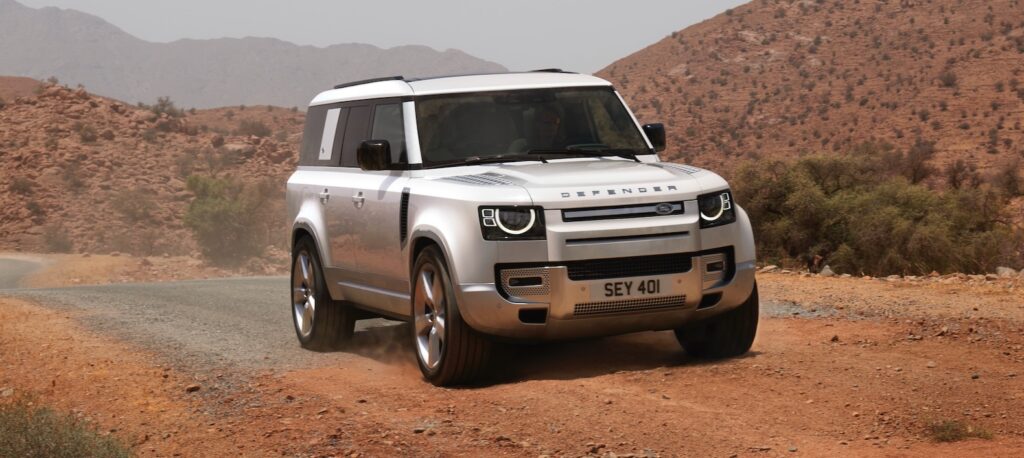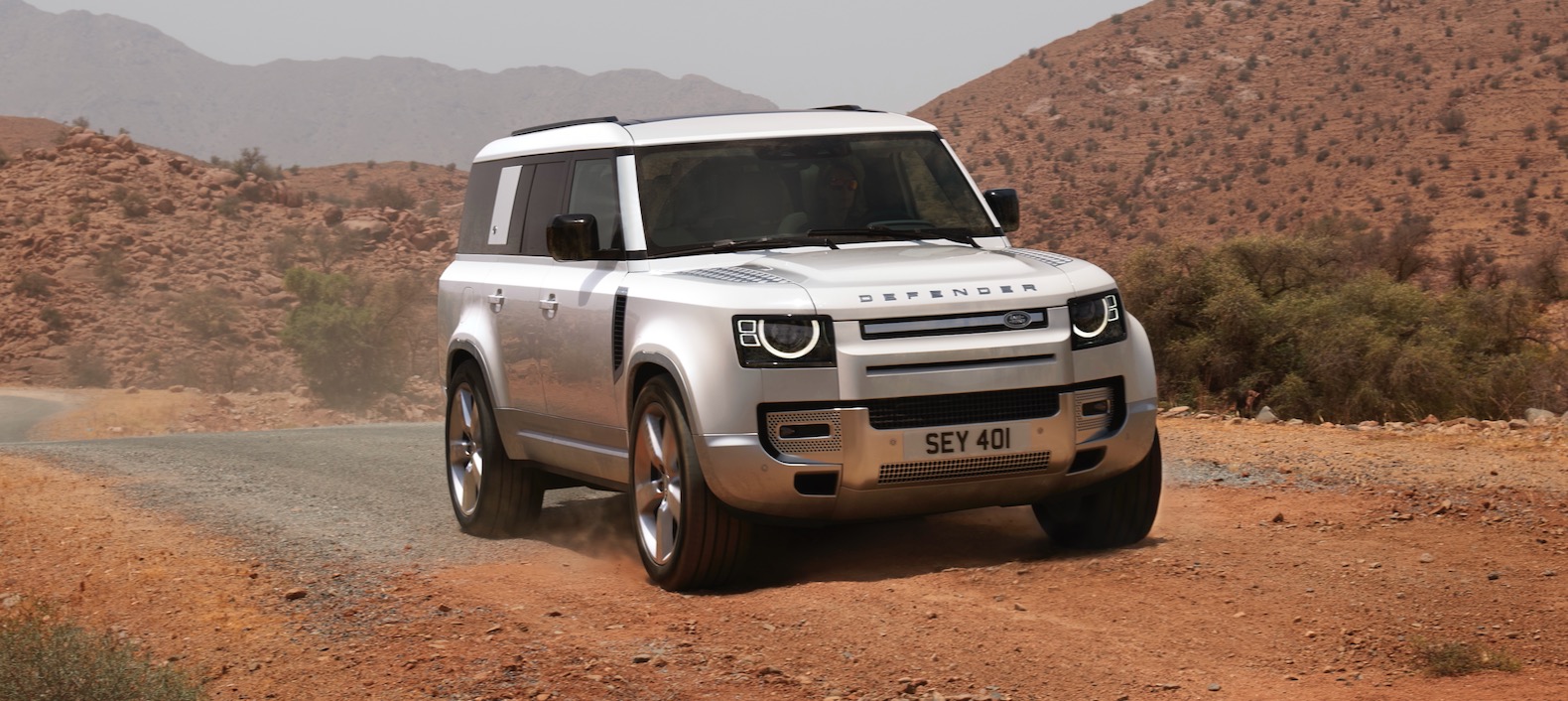 The Defender 130 has been extended by 13.38 inches at the rear, which means that it rides on the same wheelbase as the Defender 110. All that extra length has been added to the rear overhang to add room for a third row of seats. Even with the extra length, the Defender 130 has a departure angle of 28.5 degrees.
Inside the second and third rows have room for up to three across, which gives the Defender 130 a total of eight seats. With the rear seats up, there's 13.7 cubic feet of cargo space, but that can expand to 43.5 cubic feet with the third row folded and a nice 80.9 cubic feet with both the second and third rows folded down.
Under the hood there are two powertrain options. The Defender 130 P300 is powered by a mild-hybrid 3.0-liter inline-six turbocharged engine with 296 horsepower and 347 pound-feet of torque. The Defender 130 P400 is powered by the same set up, but has 395 hp and 406 lb-ft. The Defender 130 features an eight-speed automatic transmission and standard all-wheel drive.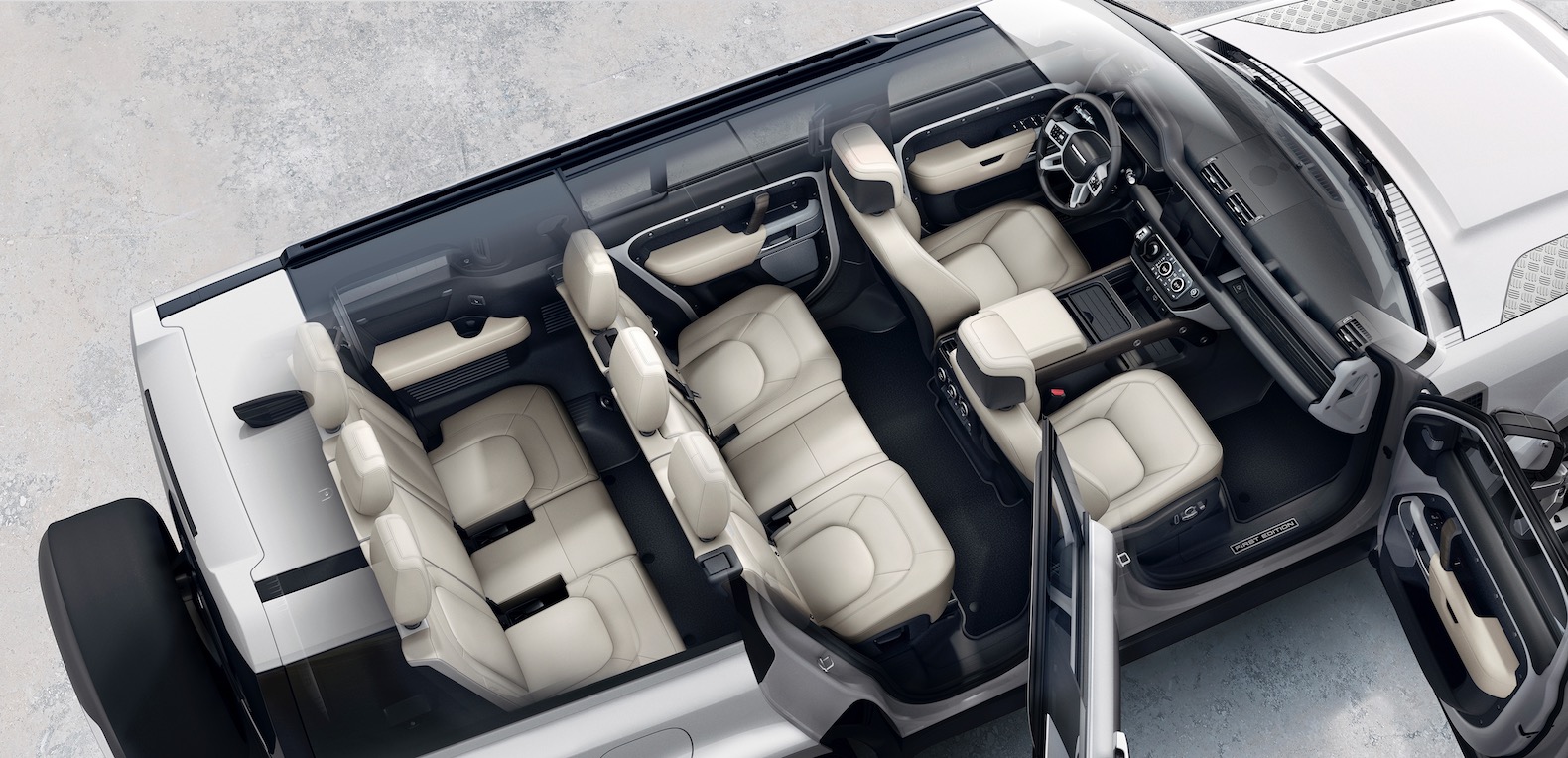 The P300 accelerates from 0-60 mph in 7.5 seconds, while the P400 reaches 60 mph in 6.3 seconds. The 2023 Land Rover Defender 130 is available to order now and starts at $68,000.