This year Honda is revamping almost its entire SUV lineup. It started with the 2023 HR-V and recently the new CR-V as well. Now Honda is getting ready to unveil the all new 2023 Pilot.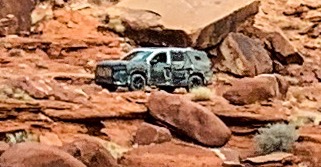 Honda has released the first teaser of the new Pilot, although we can't really see much, since all we can see is a tiny camouflaged version in this photo. It says that it will be the most rugged and capable Honda SUV ever.
The 2023 Pilot will also get a more rugged TrailSport version like the Passport. Honda has not announced when the new Pilot will debut.