The 2023 Chevy Corvette Z06 has been officially unveiled and as we expected, it's powered by a new flat-plane-crank V8.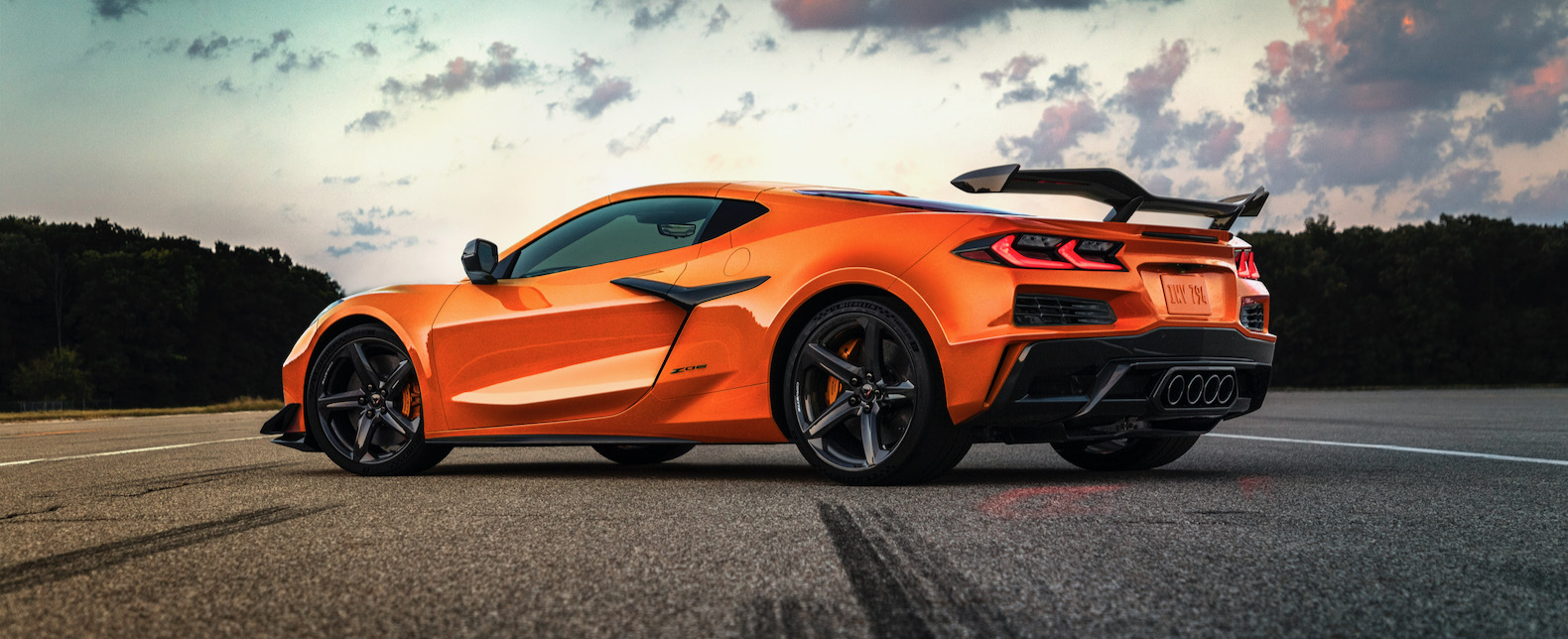 The 2023 Corvette Z06 is powered by a new LT6 5.5-liter V8 that generates 670 horsepower, making it the most powerful naturally aspirated V8 ever in a production car. The new engine is mostly new with the exception of the 4.4-inch bore center. It also generates 460 pound-feet of torque, while the horsepower tops out at 8,400 rpm, just before its 8,600 redline.
Chevy says that the LT6 engine owes its performance capability to a lightweight, low-inertia rotating assembly rooted in an all-new flat-plane crankshaft. It also has a comparatively short stroke which, allows the engine to rev to its maximum range. The V8 is mated to an eight-speed dual-clutch transmission.
"The new Corvette Z06 defines the American supercar," said General Motors President Mark Reuss. "It builds on the distinctive design and groundbreaking dynamics introduced with the mid-engine Corvette and elevates them to deliver refined but uncompromising track capability with world-class performance."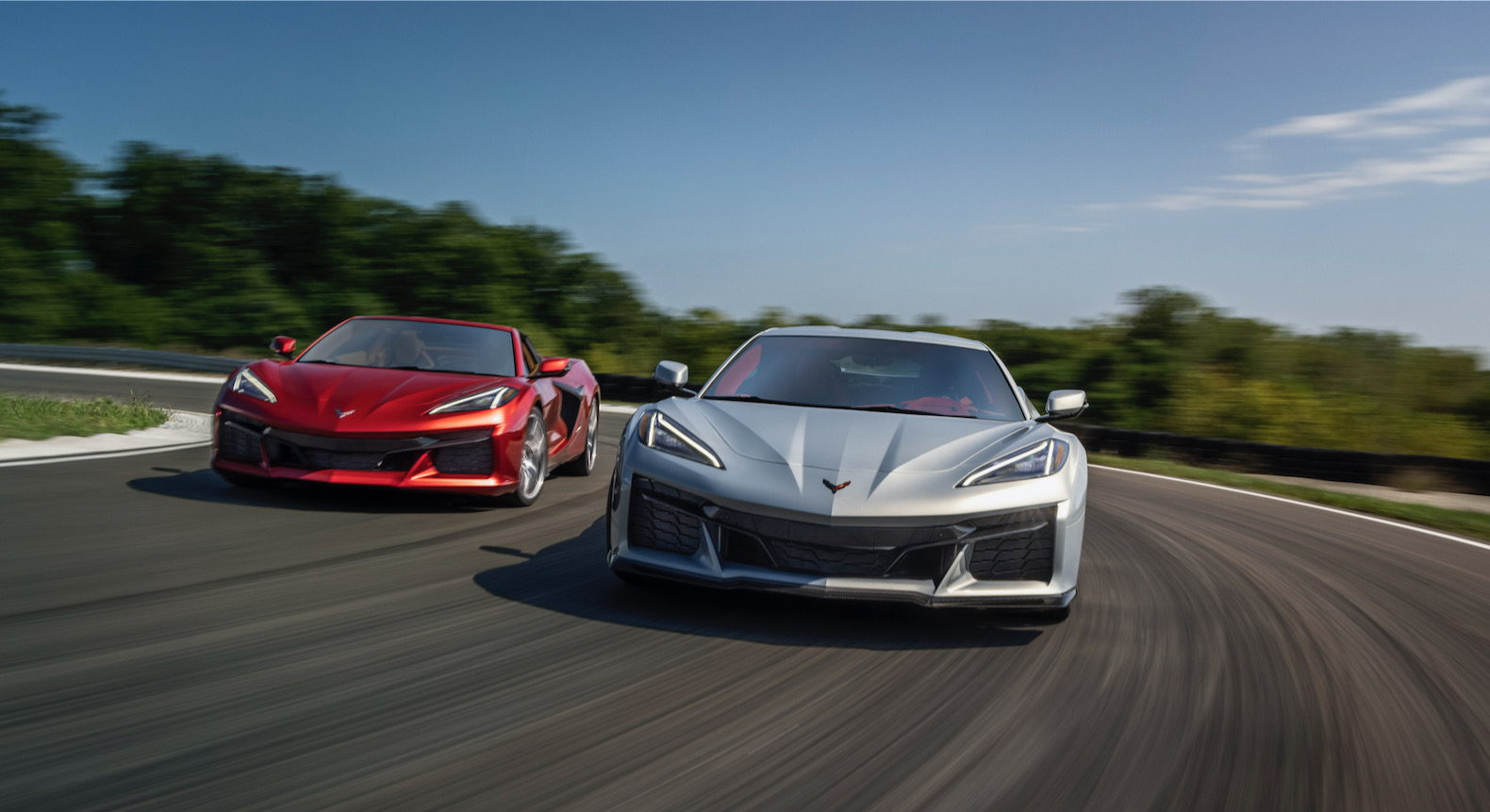 The new Z06 stands out from the Stingray with its 3.6-inch wider stance, more aggressive front and rear fascias and an adjustable rear spoiler. It also rides on 20-inch wheels at the front and 21-inch wheels at the rear. There's also a Z07 performance package that provides 734 pounds of downforce at 186 mph. It faetures a carbon fiber rear wing, ground effects, some suspension changes, Brembo carbon ceramic brakes, carbon fiber wheels and Michelin Cup 2 R ZP tires.
"Virtually every component that distinguishes the Z06 was developed to support or enhance its capability," stated Tadge Juechter, executive chief engineer, Corvette. "By leveraging the mid-engine architecture's inherent advantages, we are able to achieve six percent more downforce than a seventh-gen ZR1 at eight percent lower drag."
Production of the 2023 Corvette Z06 will start next summer.