V12 engines are soon going to be a thing of the past. With the automotive world going electric in a few years, it means that big combustion engines will soon disappear. One of the last automakers to continue building a V12 is Aston Martin with its twin-turbocharged 5.2-liter engine that powers the DB11 and now the V12 Vantage.
Aston Martin has unveiled the V12 Vantage as a bid farewell to the V12 after 15 years. Production of the 2023 V12 Vantage is limited to 333 units and the bad news is that they are all already spoken for.
The V12 Vantage is the most powerful Vantage yet with its 690 horsepower and 555 pound-feet of torque. The V12 is mated to a recalibrated version of the eight-speed ZF automatic transmission. The V12 Vantage can accelerate from 0-60 mph in 3.4 seconds and hit a top speed of 200 mph.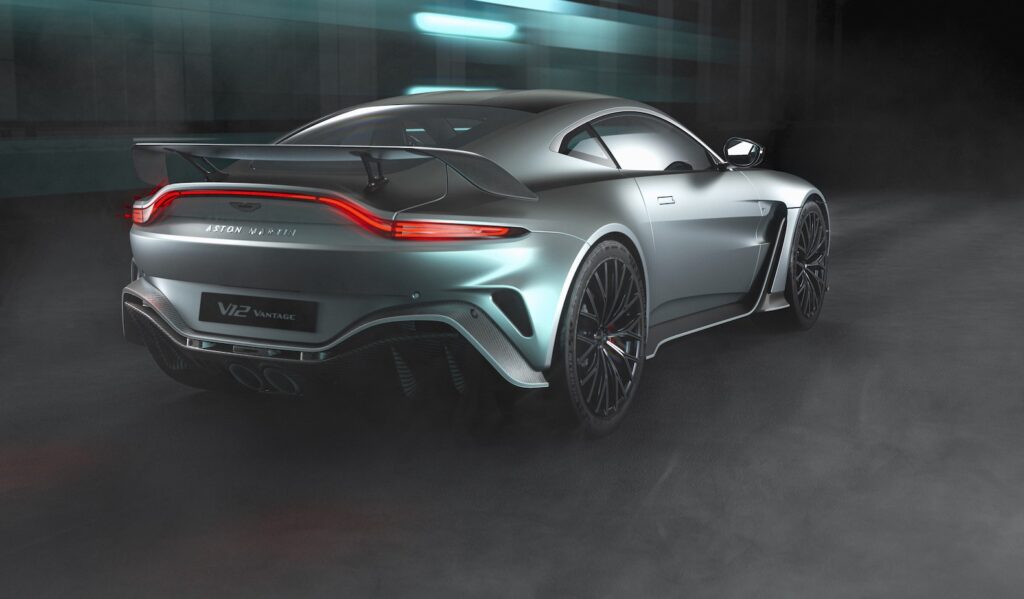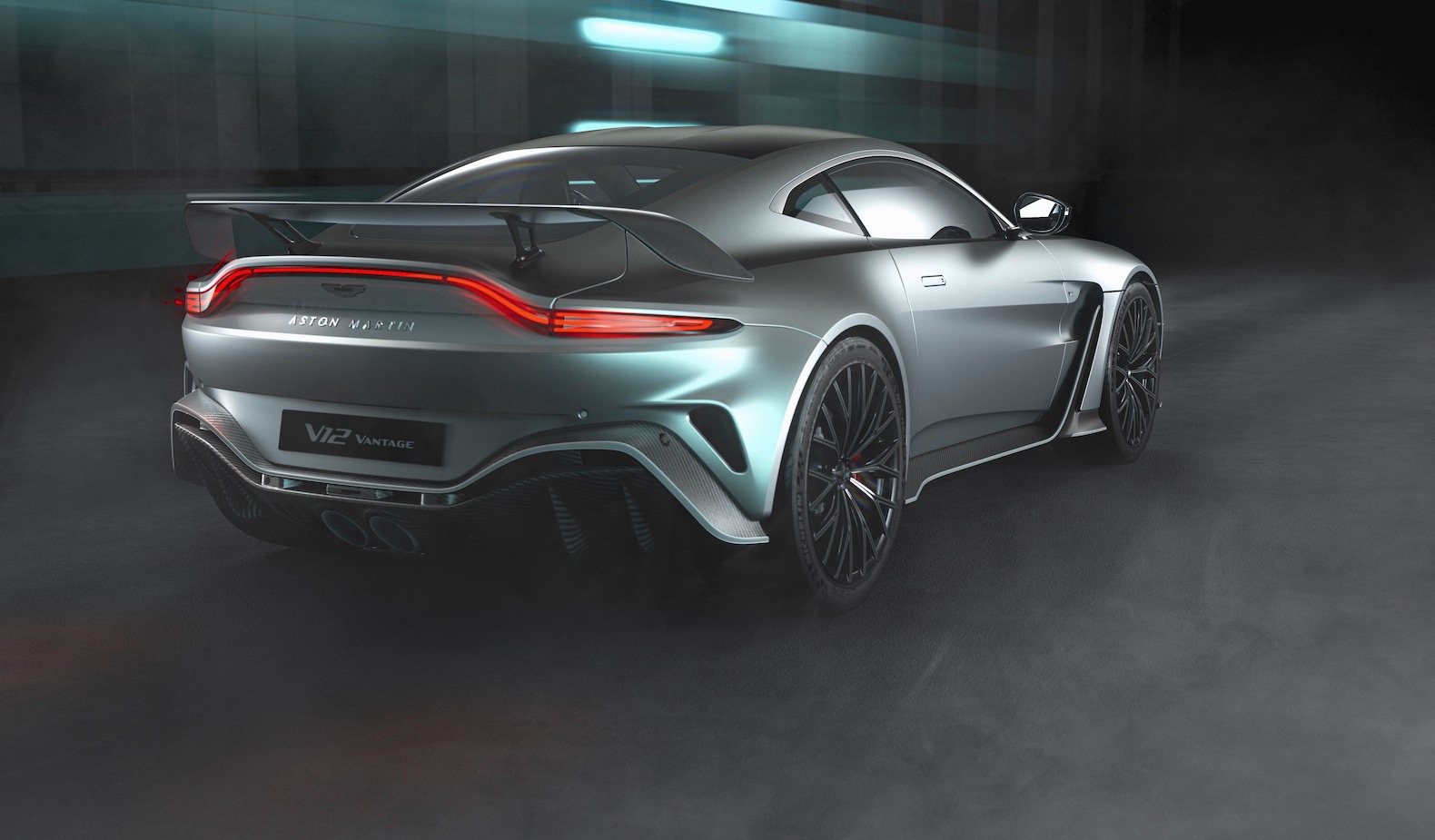 Aston Martin also made som small changes to the exterior with its wider body, vented hood and large wing at the back. The aerodynamic upgrades produce 450 pounds of downforce at 200 mph. The exhaust is also made out of 1mm thick stainless steel tubing to cut off 16 pounds compared to the V8 Vantage. The V12 is also stiffer thanks to the addition of added bracing for the strut towers and fuel tank. The springs are also stiffer and to keep everything in check, it gets carbon-ceramic brakes.
The 2023 Aston Martin V12 Vantage will arrive in the second quarter of this year.