We knew a more powerful version of the Aston Martin DBX has been in the works since the SUV first debuted. Now it's here with the arrival of the 2023 DBX 707, which is ready to grab the title of the quickest performance SUV you can buy. Aston Martin hopes to set a record on the Nürburgring with the DBX 707.
The 2023 DBX 707 is powered by a new version of the 4.0-liter AMG V8. Aston Martin says that many of the tweaks were done in house. The engine gets a revised calibration and new ball-bearing turbochargers to give it 697 horsepower or 707 metric hp, which is where its name comes from. The DBX 707 has 155 hp more than the standard DBX. It also beats the Bentley Bentayga W12 Speed with its 626 hp and the Porsche Cayenne Turbo S E-Hybrid with 670 hp. The 4.0-liter V8 also has more torque at 663 pound-feet and it's mated to an AMG nine-speed "wet-clutch" transmission, which has faster gear changes than the nine-speed in the regular DBX.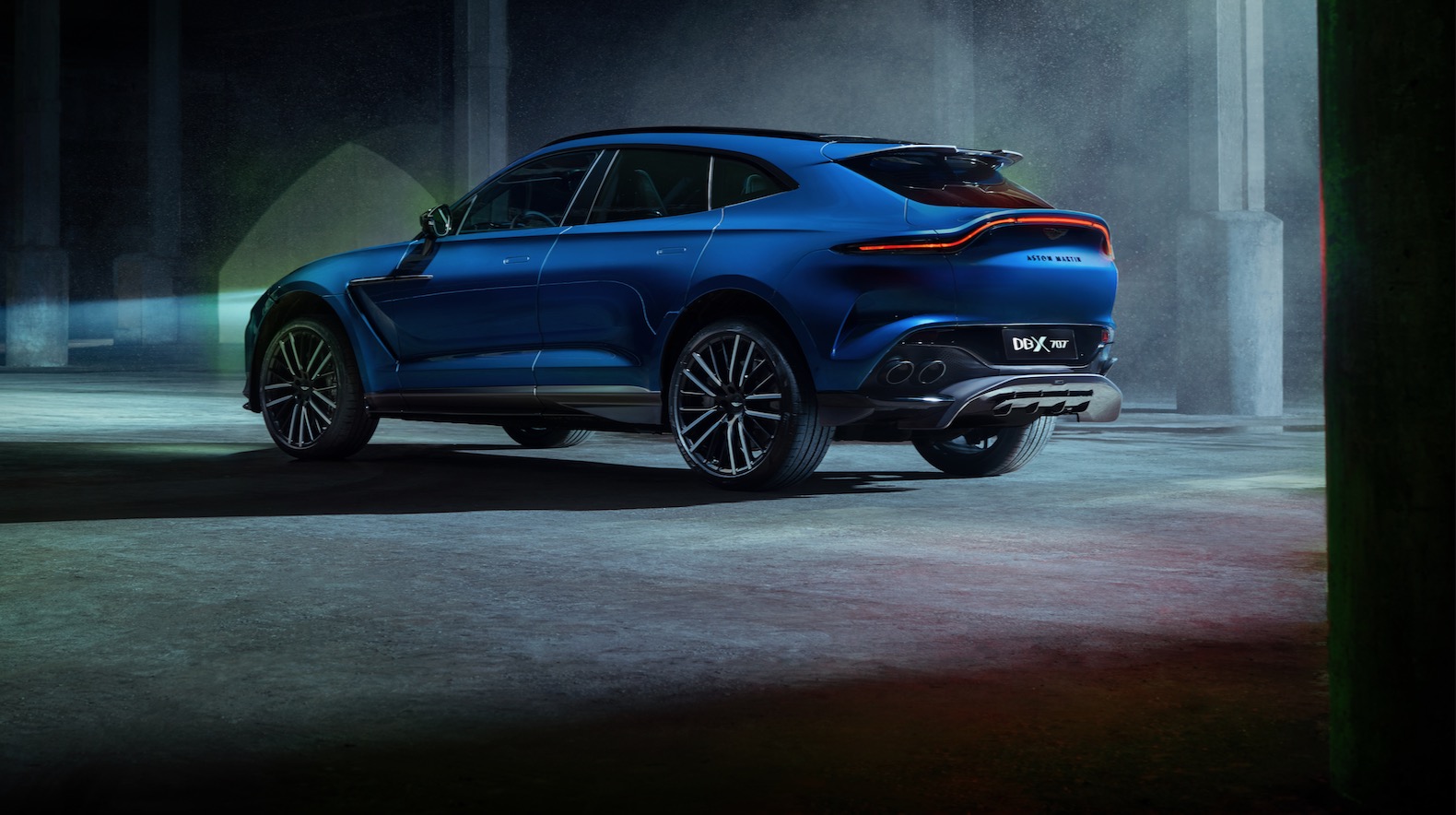 Aston Martin says that the DBX 707 can accelerate from 0-62 mph in 3.3 seconds. To keep all that power under control, the DBX 707 gets standard carbon-ceramic brakes. Buyers can choose either 22- or 23-inch wheels wrapped in Pirelli tires.
The DBX 707 stands out with a larger grille, a new front bumper, quad exhaust tips, a big diffuser and dark window surrounds. Inside there are new sport seats and a revised center console with a rotary gear selector.
The 2023 Aston Martin DBX 707 will enter production this quarter and will arrive with a price tag starting at $235,086.