It's almost time to say goodbye to the current-generation Aston Martin DBS, but before it goes away, Aston Martin is celebrating the end of the DBS with the Aston Martin DBS 770 Ultimate. The only bad thing, is that Aston Martin only plans to build 499 units and all of them are already reserved.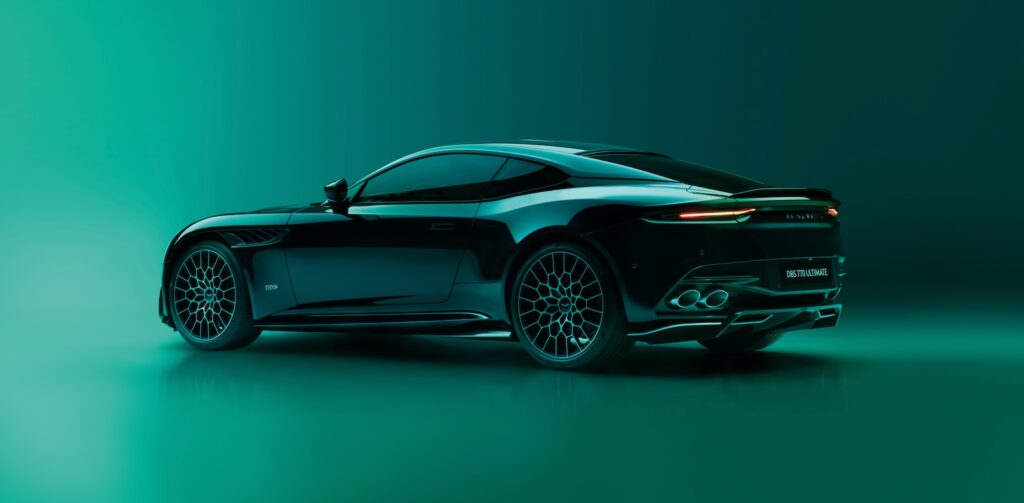 The DBS 770 Ultimate is the most powerful production car yet from the brand thanks to its 5.2-liter V12 engine that generates 759 horsepower and 664 pound-feet of torque. The V12 is mated to an eight-speed automatic transmission and a mechanical limited-slip differential and all that power is sent to the rear wheels. Aston Martin says that the DBS 770 Ultimate has a top speed of 211 mph, but it did not provide any acceleration times.
In addition to the extra power, the DBS 770 Ultimate also gets some chassis upgrades with a new front cross member and thicker rear undertray that increases global torsional stiffness by 3%. Front end lateral stiffness has been improved by 25%. The Adaptive Damping System receives unique damper calibration and a new solid-mounted steering column provides more feedback to the driver.
On the outside the DBS 770 Ultimate stands out with its unique, more aggressive bumpers and 21-inch wheels. Inside the seats are wrapped in semi-aniline leather and quilted Alcantara. There are also special badges.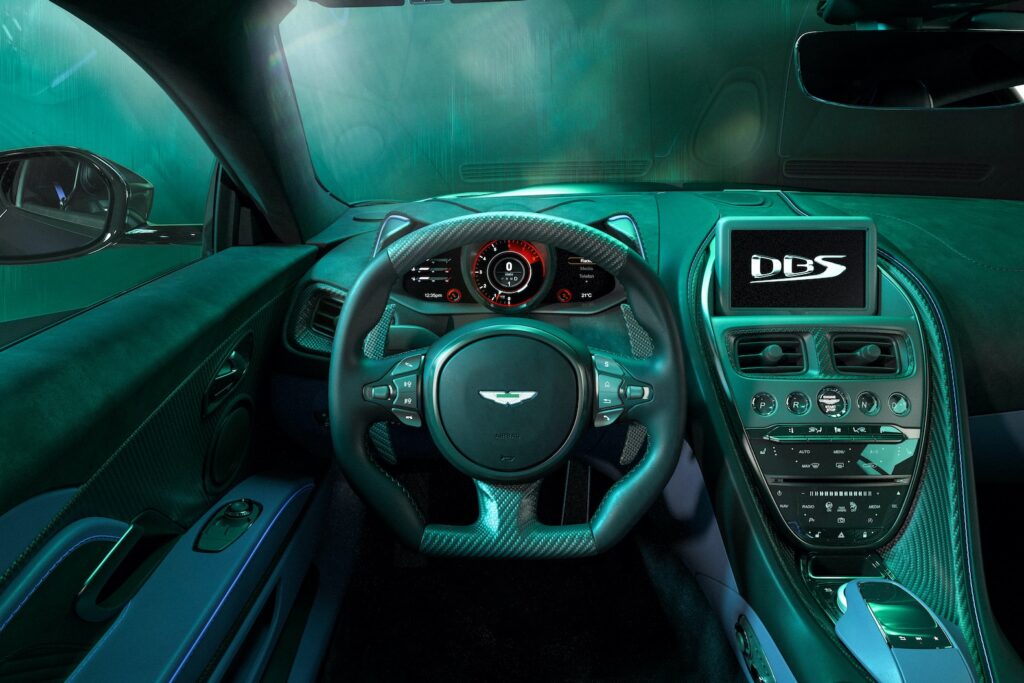 Production of the 2023 Aston Martin DBS 770 Ultimate will kick off in the first quarter of this year. Aston Martin plans to build 300 coupes and 199 convertibles with deliveries starting later this year.