Volvo has unveiled its first electric only model, the 2022 C40 Recharge. The C40 Recharge is essentially a crossover coupe version of the XC40 Recharge, thanks to its more sleek roofline.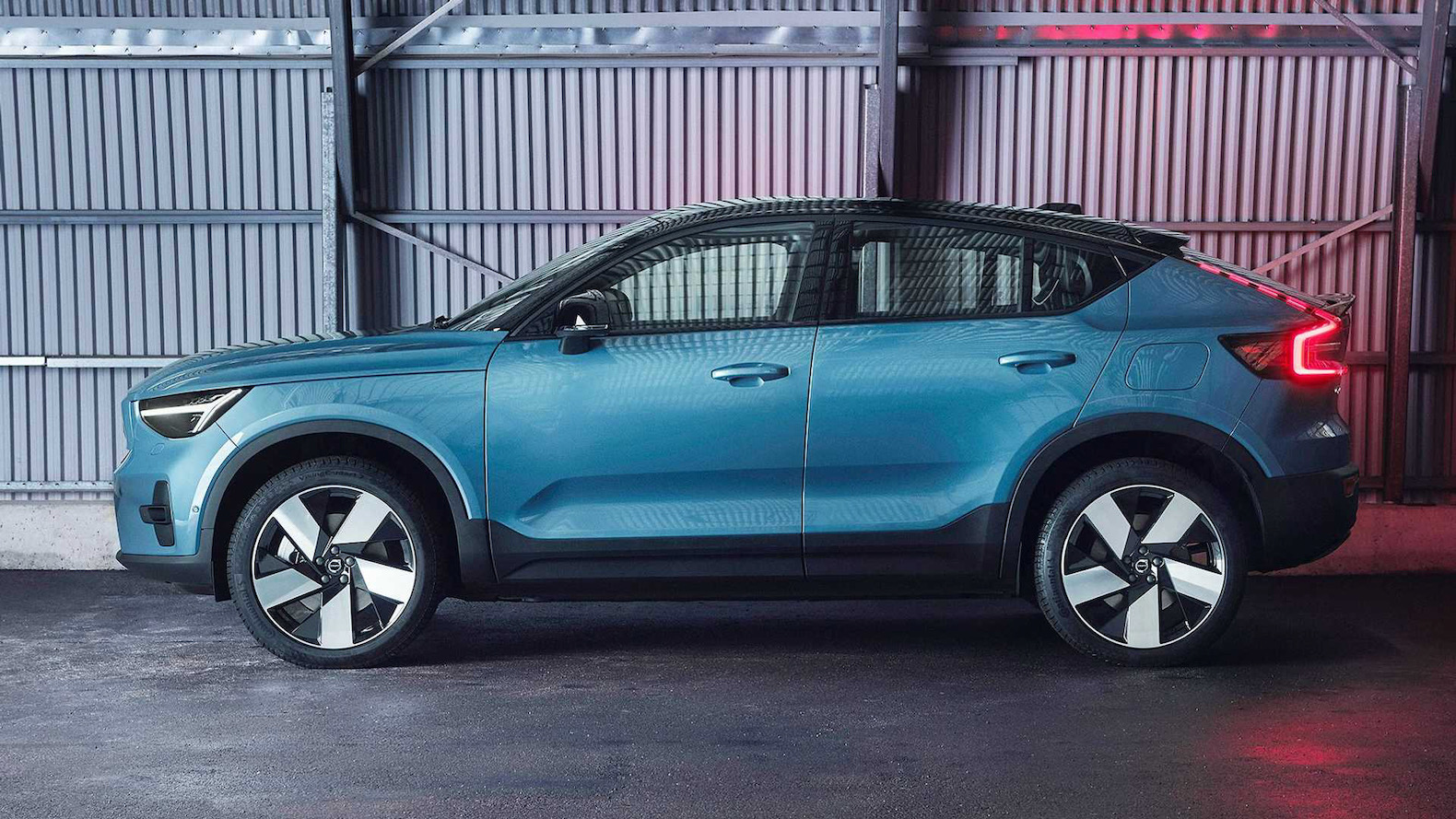 The C40 Recharge is the first Volvo that's been designed from the start to be an electric vehicle. Thanks to its more stylish roofline, the the C40 looks a bit sportier than the XC40. The C4o is also three inches shorter in height than the XC40, which translates to about two inches less headroom in the rear, but the front passengers actually have a bit more headroom.
In addition to the sleeker profile, the C40 also gets unique design details at the front and rear to differentiate it from the XC40. The C40's face gets unique headlights, a more stylish bumper and a slightly different closed off grille. At the rear the LED taillights extend vertically and horizontally.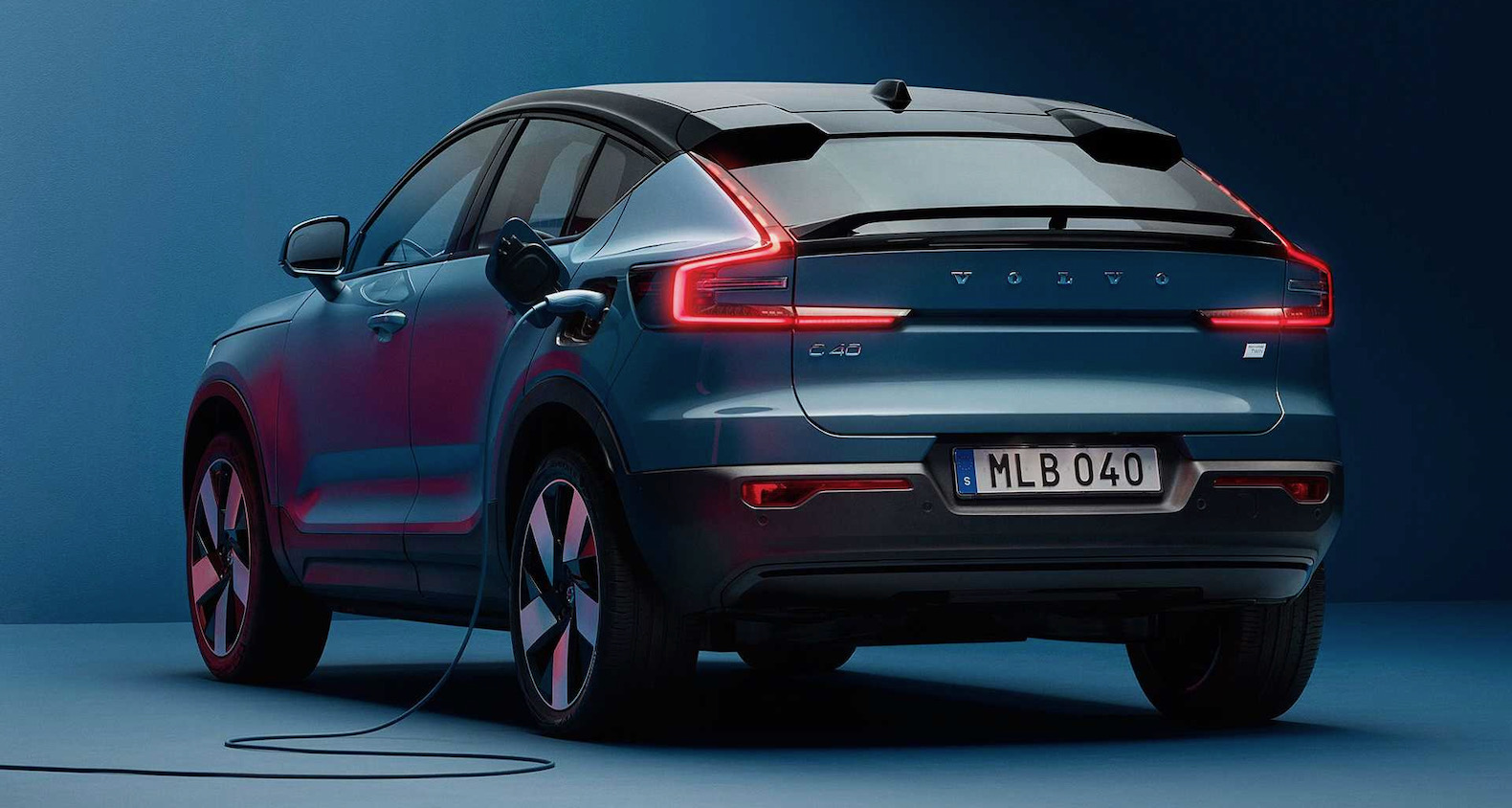 Volvo has not released any photos of the C40's interior, but Volvo does say that it will have a completely leather-free interior. It will also get Volvo's new Android Automotive based infotainment system.
The C40 Recharge has the same powertrain as the XC40 Recharge, which means that it has 402 horsepower and 486 pound-feet of torque on tap. It also has a 78-kWh battery pack and Volvo estimates a driving range up to 210 miles. It can also accelerate from 0-60 mph in 4.7 seconds, the same as the XC40.
The 2022 Volvo C40 Recharge will be only sold online and although Volvo hasn't announced the pricing, it's expected to cost more than the XC40 Recharge. Expect a starting price close to $60,000 before any tax incentives. The C40 will go into production this fall.