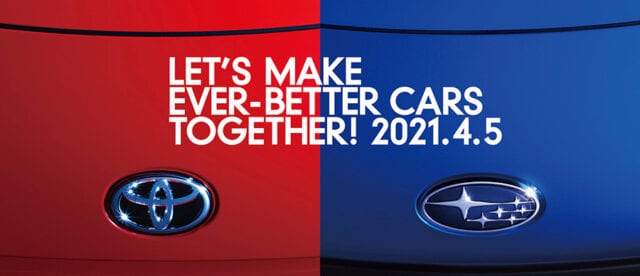 Yesterday reports starting circulating that Toyota has delayed the unveiling of the 2022 GR 86, since the automaker wants to further differentiate it from the Subaru BRZ. But now we may finally get to see it next month, since Toyota Gazoo Racing and Subaru have announced that the two automakers will unveils a new jointly developed vehicle on April 5.
"The two companies, which share the same feelings for cars, will further strengthen their cooperation and introduce a new vehicle as a symbolic achievement, pursuing "making better cars" that exceeds the past, along with the development story."
Toyota hasn't given any specific details about the new debut, but there's a strong chance that it's the new 86. "Please look forward to the new vehicle that symbolizes the "joy of driving" that TGR and Subaru are aiming for."
If for some reason it's not the new GR 86, then it could be a new electric SUV that the two automakers are also working on together, but it's doubtful since this new vehicle is being revealed by Gazoo.