The Macan is one of the oldest vehicles in Porsche's lineup and just two years ago Porsche gave the crossover a facelift. Now Porsche has decided to update the Macan again for the 2022 model year. This time there are more styling changes, some interior updates and even some upgrades under the hood.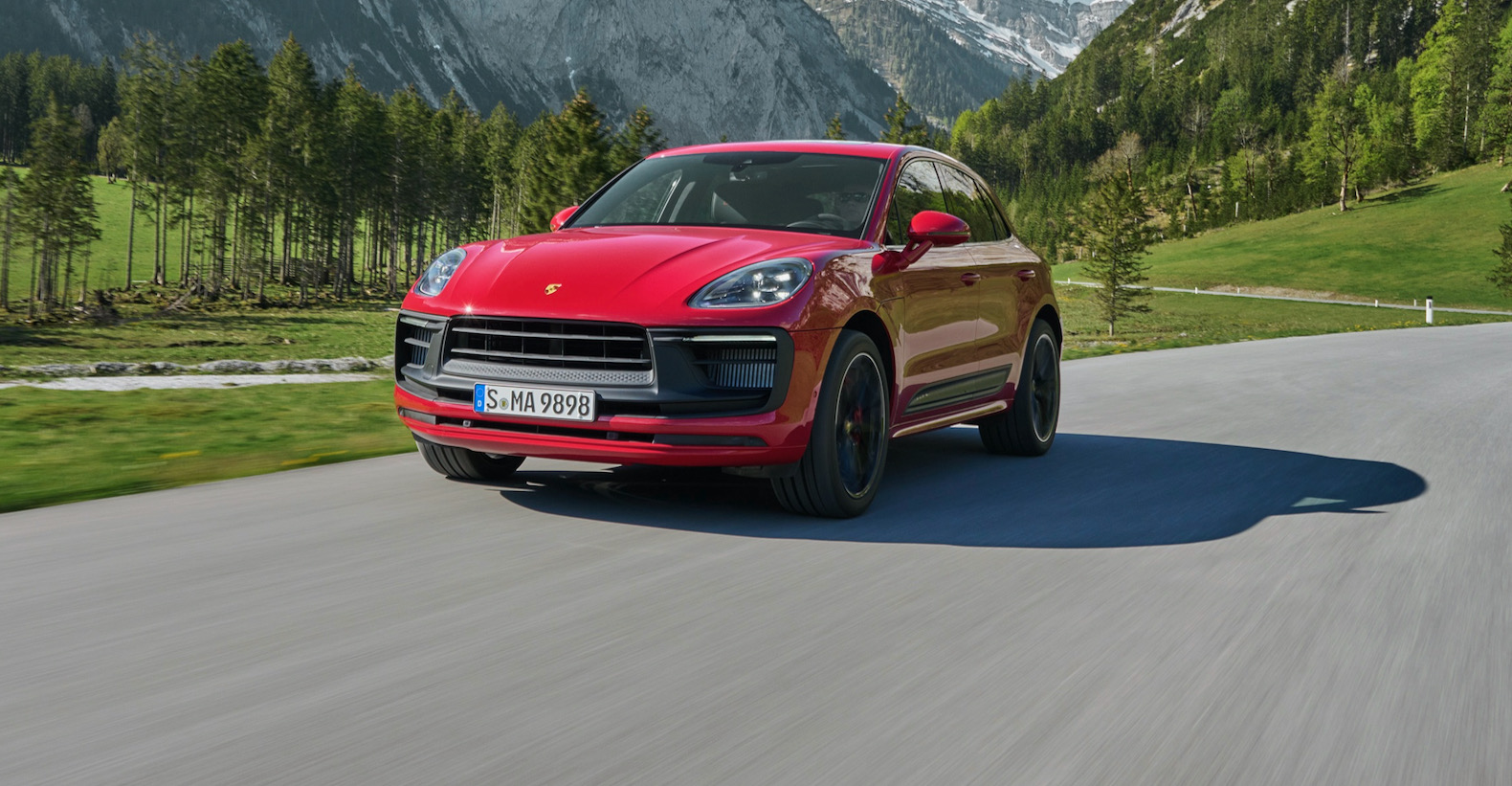 On the outside the biggest change is the Macan's face. At the front of the new Macan GTS there's a big black treatment that houses the front grille and side intakes. If that grille is a bit too much for you, the Macan S has a toned down version with more body color parts.
At the rear there's a new large diffuser and the sides of the Macan now is available with new 3D textured side blades. Lastly the LED headlights with the Porsche Dynamic Light System (PDLS) and Sport Design exterior mirrors are now standard on all models. Buyers can also choose from seven new wheel designs that range from 19-inches to 21-inches.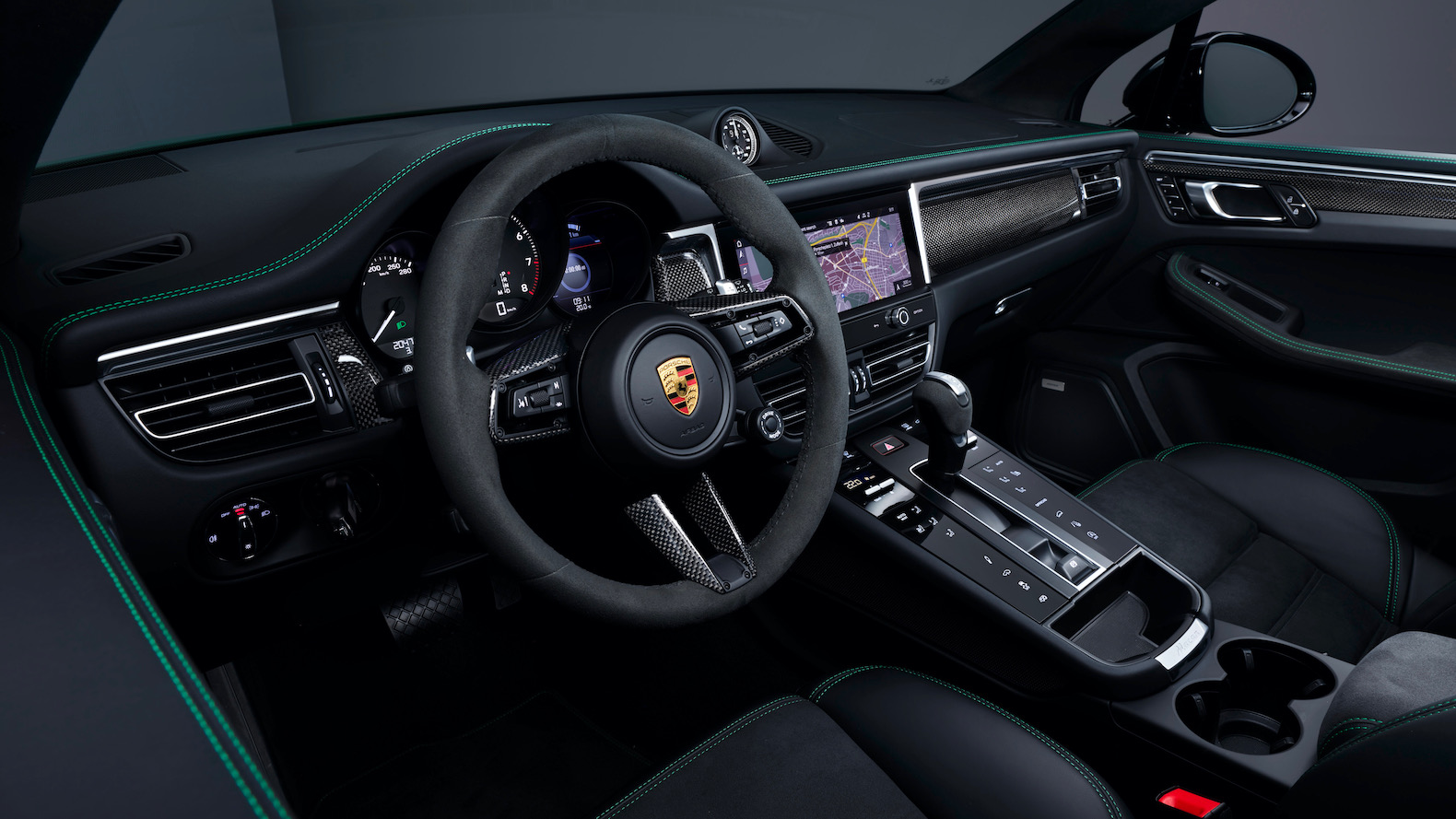 Inside the interior now looks more modern, since the physical buttons on the center stack have been deleted and in its place there's a haptic touch center control area. There's also a larger center storage compartment and a new shorter gear lever. A new GT Sport steering wheel is available and there are three interior stitching options: Chalk, Gentian Blue and Papaya.
Under the hood each engine has received upgrades to squeeze out more power. The base Macan is powered by a 2.0-liter turbocharged four-cylinder that now has 261 horsepower and 295 pound-feet of torque, which is up 13 hp and 22 lb-ft. It can now accelerate from 0-60 mph in 5.8 seconds, 0.3 second quicker than before with the Sport Chrono package.
The Macan S is powered by a 2.9-liter twin-turbo V6, which now has 375 hp and 383 lb-ft. of torque. It can accelerate from 0-60 mph in 4.4 seconds (0.5 second quicker) and has a top speed of 160 mph.
The Macan GTS is also powered by a 2.9-liter twin-turbo V6, but it generates 434 hp and 406 lb-ft. of torque. It can accelerate from 0-60 mph in 4.1 seconds and has a 169 mph top speed. Porsche has also introduced the GTS Sport Package, which includes 21-inch GT Design wheels, high-performance tires, the Sport Chrono Package, Torque Vectoring Plus, and 18-way sport seats.
What's missing from this list is the Macan Turbo, but you won't be able to get one for the 2022 model year.
The base Macan starts at $56,250, the Macan S starts at $66,750 and the Macan GTS sits at the top with its $81,250 starting price. The 2022 Porsche Macan will arrive in the spring of 2022.