Porsche unveiled the 2022 911 GT3 last month and if you're just as excited as we are, we have more details to share today. Porsche has released more specs and the official pricing, which starts at $162,450.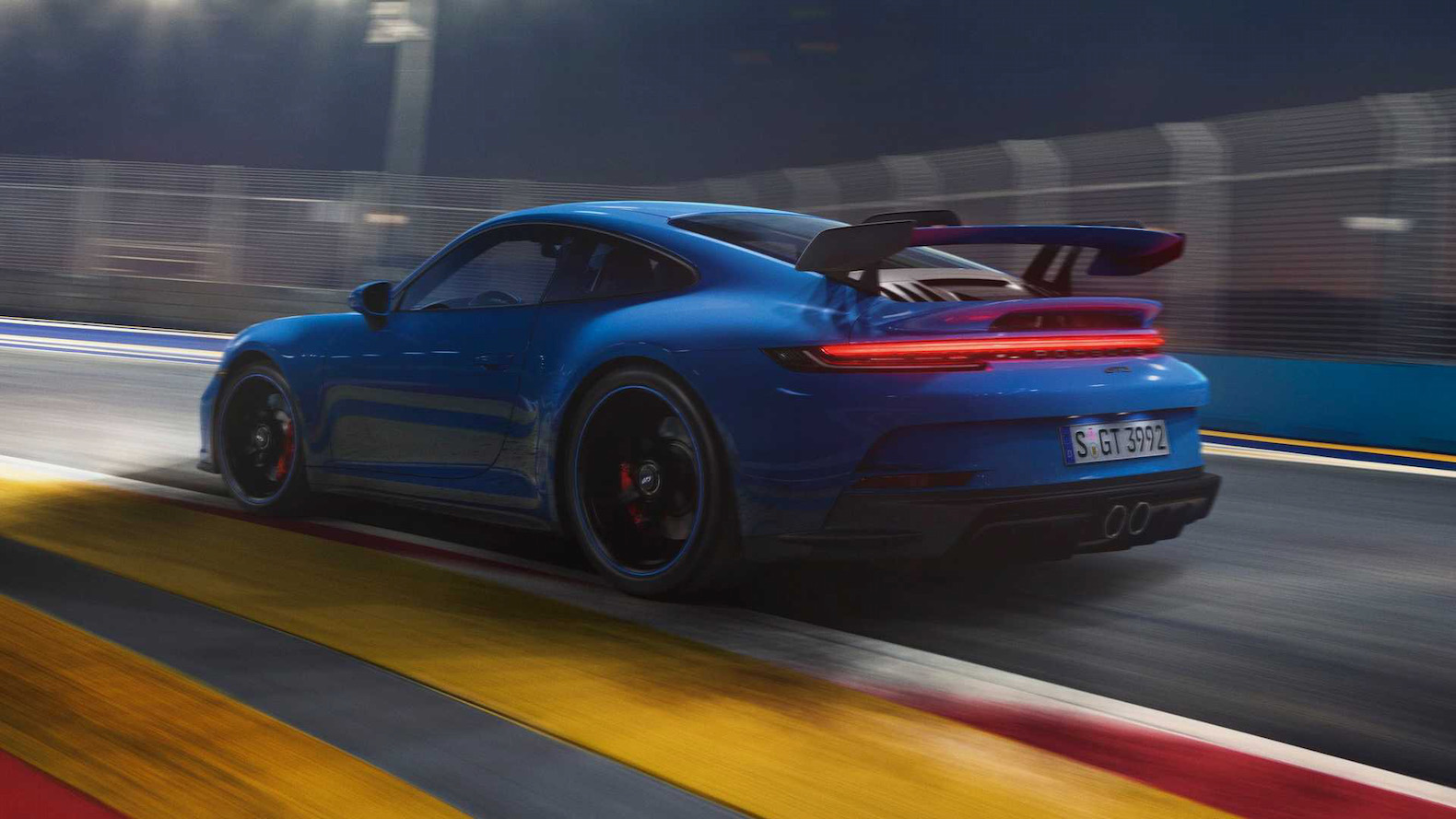 The 992 911 GT3 is powered by a 4.0-liter naturally-aspirated flat-6 that generates 502 horsepower and 346 pound-feet of torque. The engine easily revs to 9,000 rpm and offers sharp throttle response due to its six independent throttle bodies. The engine also features dry-sump lubrication without electronically controlled mounts. Lastly buyers can choose either a six-speed manual or seven-speed dual-clutch transmission.
The seven-speed is the quicker version with a 0-60 mph time of 3.2 seconds. The 911 GT3 can reach a top speed of 197 mph. Porsche also says that it completed a Nurburgring lap time of 6:59.927, beat the 911 GT3 by 17 seconds.
Although the 2022 911 GT3 is a bit bigger than its predecessor, it comes in at 3,152 pounds, which is about the same as before. To help keep the weight in check, carbon-fiber-reinforced plastic has been used for the hood, rear wing and rear decklid. At the front there's an adjustable lip spoiler and diffuser, while the rear wing is also adjustable. Downforce has been increased by up to 150 percent.
Next up we can expect a new GT3 Touring and a new GT3 RS.