Mercedes-Benz has taken the wraps off its next electric vehicle, the 2022 EQB. The seven-seater crossover is an electric version of the GLB.

It's clear that the EQB is based on the GLB, since its sheetmetal is nearly identical, but there are some styling differences. The EQB's face stands out with its EQ fascia that ties it to the other EQ models. The rear also gets a horizontal light strip and the EQB rides on unique wheels.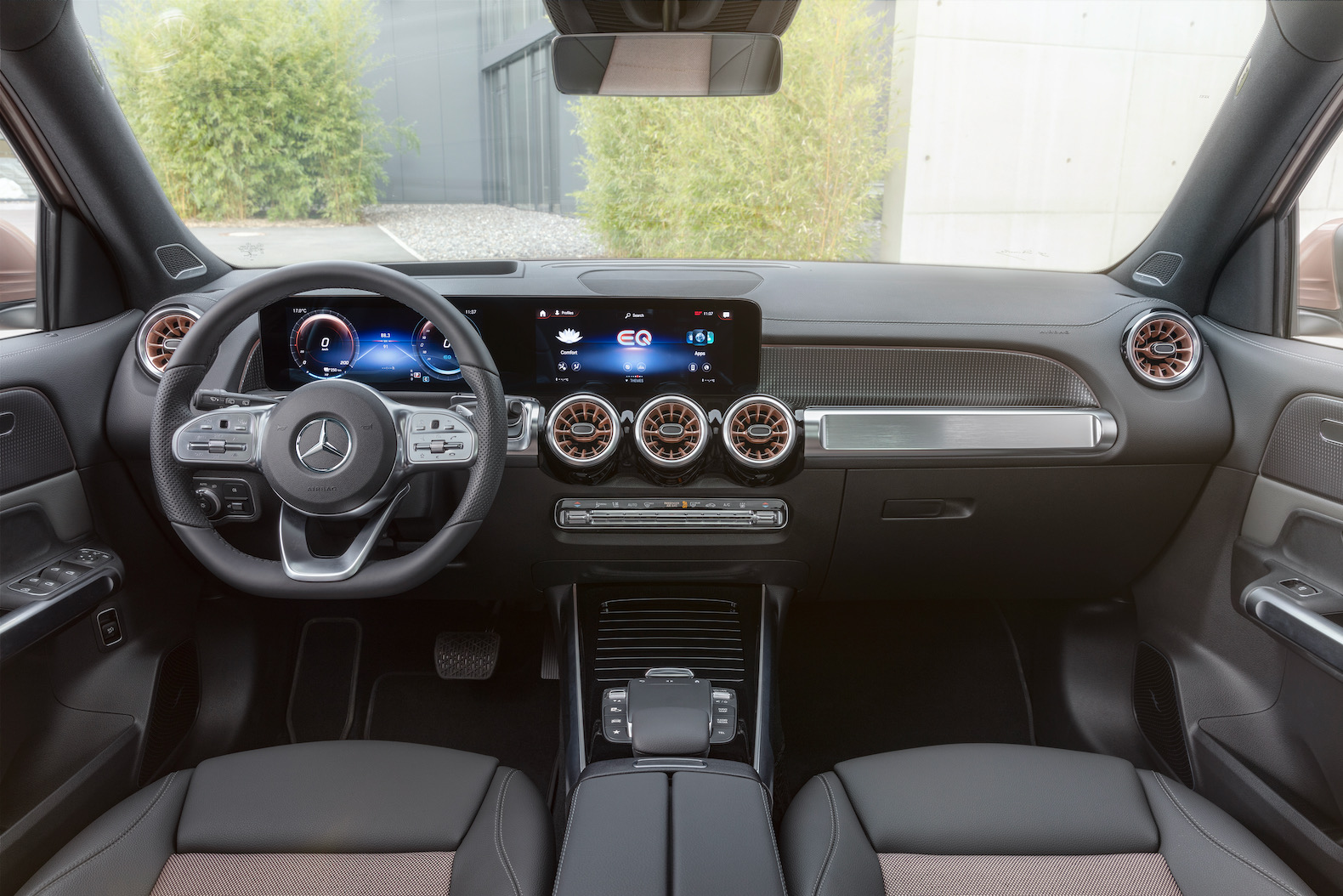 Inside the interior doesn't change that much either, but there are some EQ-specific trim and color options. Due to the large battery pack, the interior space does take a hit compared to the GLB. With the third row only working for people that are shorter than 5'5″. The cargo space has also been reduced to make room for the EV parts.
In China the EQB is powered by two electric motors that generate a combined 288 horsepower. In Europe there will be two versions available, the EQB 350 4Matic with 268 hp and the front-wheel drive EQB 250 with 221 hp. Mercedes-Benz has not announced the specs for the US version.
The 2022 Mercedes-Benz EQB is going to go on sale in China first, while it's expected to arrive in the US by mid-2022 as a 2023 model.