If you want to make your Ford Mustang Shelby GT500 even more special, Ford has unveiled a new line of carbon-fiber exterior accessory parts for the 760 horsepower beast.
The four new accessories come from Ford Performance and include a hood vent and rain tray kit ($1,185), a front splitter with a belly pan ($1,820), a front bumper insert ($1,150) and a rear decklid trim panel ($575).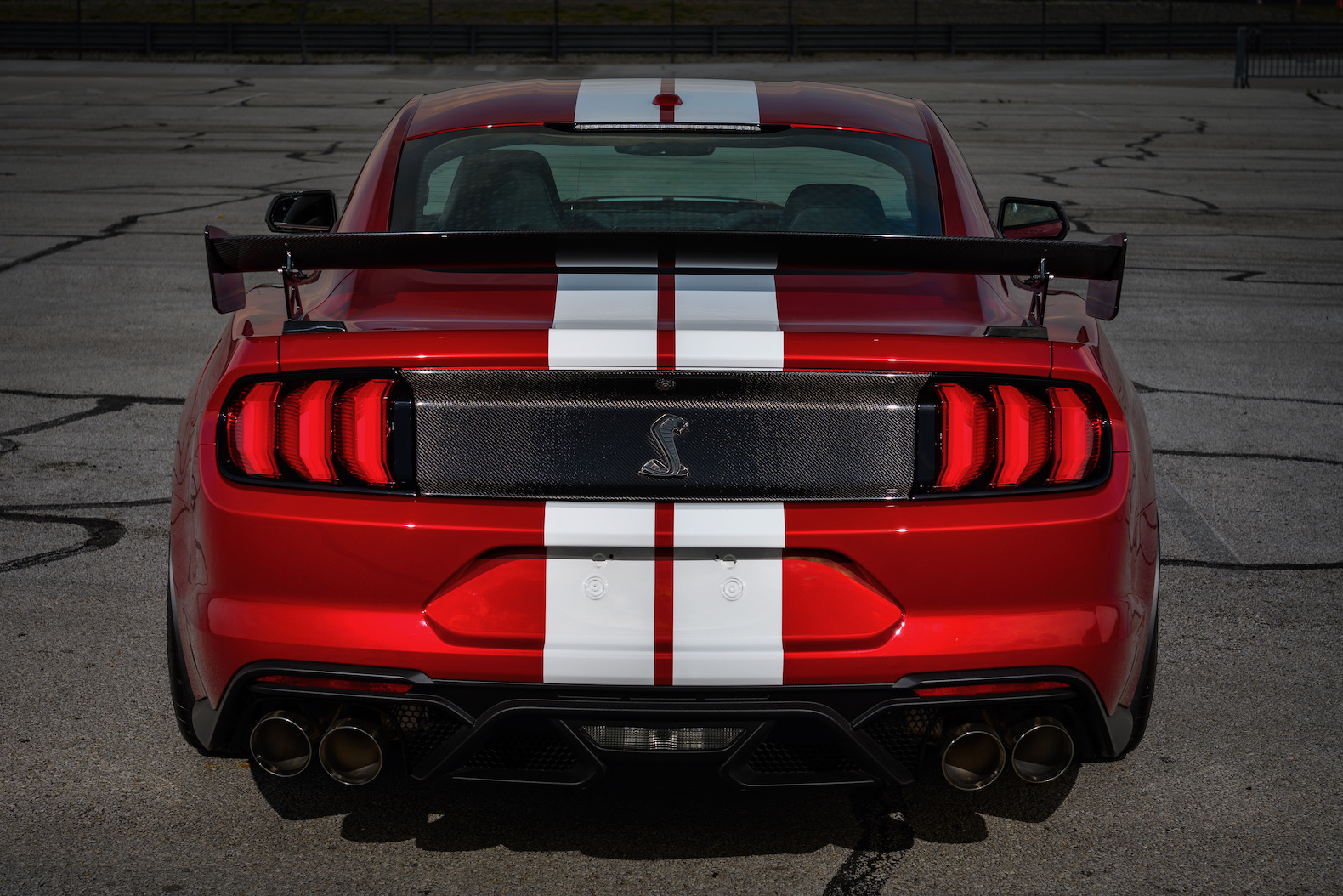 The carbon fiber accessories help drop the weight of the Shelby GT500. The weight of the carbon fiber hood vent and rain tray kit weighs four pounds, half the weight of the corresponding stock part. The front splitter with belly pan drops from seven pounds to four, the front bumper insert weighs just one pound, and the decklid trim panel weighs two pounds.
Ford says that combined, the pieces weigh nine pounds less than the stock components.
All of the parts are on sale now.