Mercedes-Benz has unveiled the 2022 Mercedes-Benz C-Class, which is scheduled to arrive in the US early next year. The new C-Class stands out in the compact segment with its design theme that's borrowed from larger S-Class and it's also packed with the latest technologies.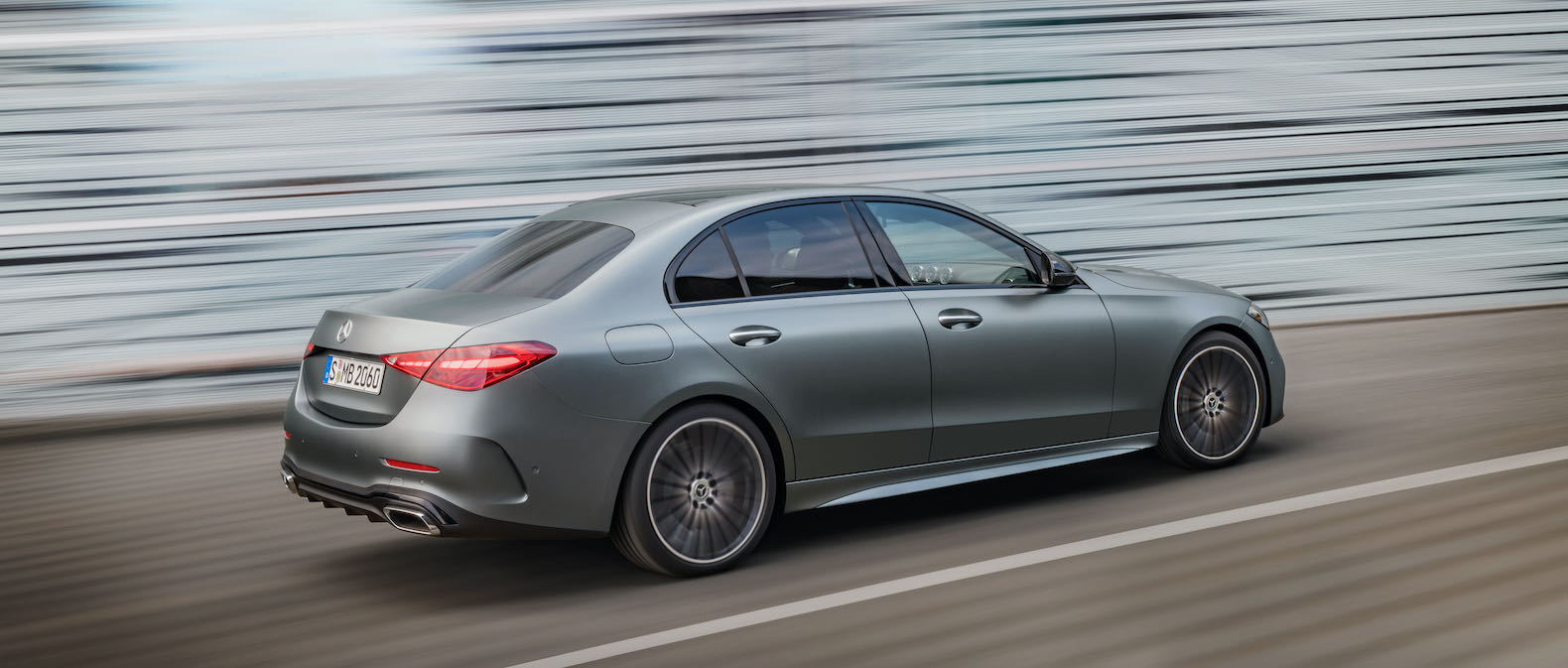 The 2022 C-Class is based on a new platform with standard 48-volt mild-hybrid technology. A six-cylinder engine won't be offered, since the C-Class is now only available with a 2.0-liter four-cylinder engine. The turbocharged four-cylinder has 255 horsepower and 295 pound-feet of torque, but the mild-hybrid assist system with its integrated starter-generator, adds an additional 20 hp and 148 lb-ft. of torque when needed. The powertrain is mated to a nine-speed automatic transmission.
Mercedes-Benz says that the rear-wheel drive C300 can accelerate from 0-60 mph in 5.9 seconds. The all-wheel drive C 300 4Matic takes the exact same time to reach 60 mph and both models have an electronically limited top speed of 130 mph.
The new C-Class is a bit larger than its predecessor with a 112.8-inch long wheelbase and a body that is 2.5 inches longer at 187 inches. That translates to more space inside. Mercedes-Benz says that rear knee room has increased by almost 1.5 inches and headroom in the second row has increased by 0.5 inches.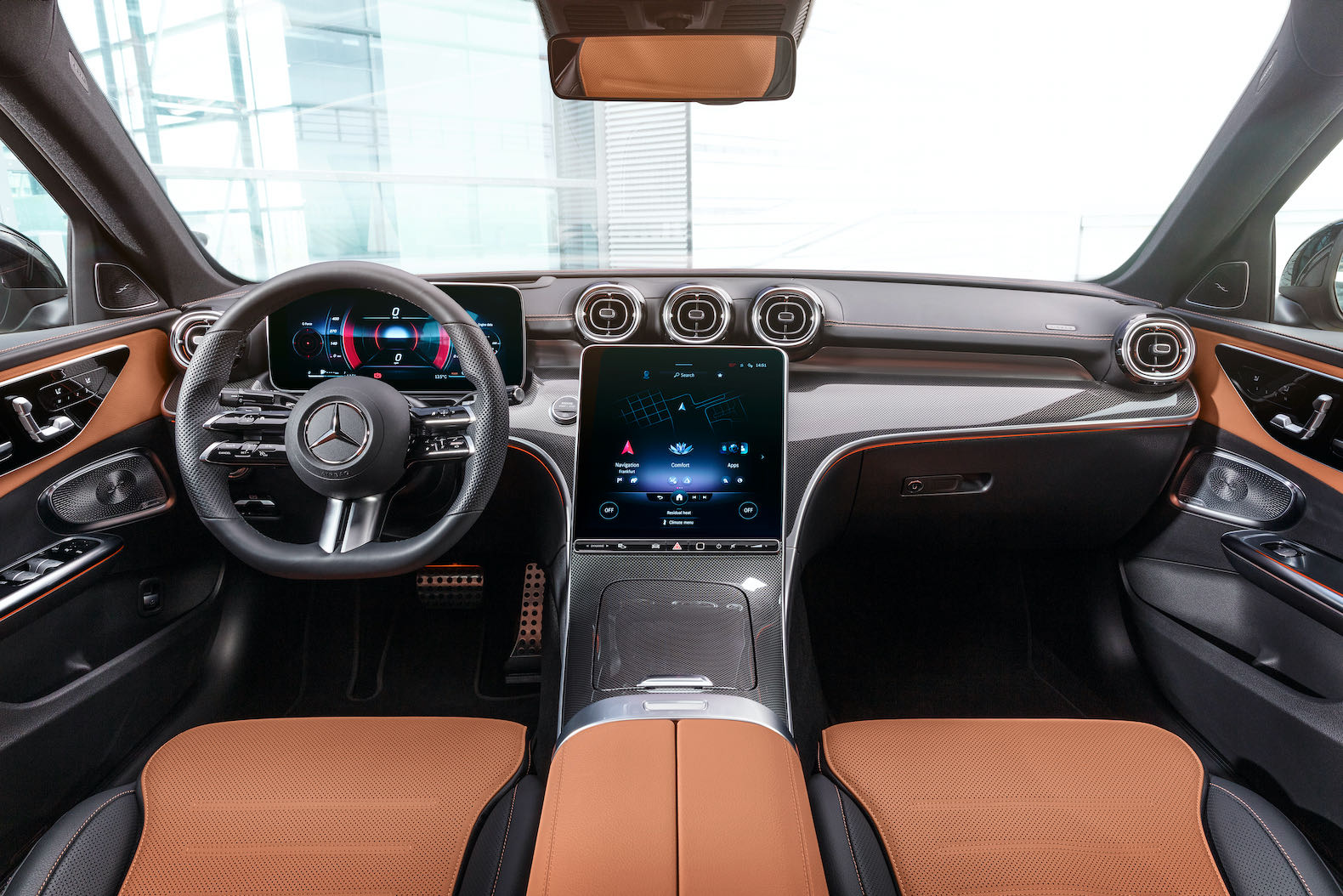 Speaking of the interior, it now looks more upscale than before with lots of features that are borrowed from the new S-Class. The dashboard features a 12.3-inch digital gauge cluster, but in the center there's a portrait-oriented 11.9-inch screen that features the MBUX infotainment system.
The C-Class also gets fingerprint recognition and an optional augmented-reality navigation system.
Although Mercedes-Benz also revealed the new C-Class wagon on Tuesday, it has no plans to bring it here. We also don't know the fate of the C-Class coupe or convertible, but it has been reported that Mercedes-Benz plans to reduce the number of coupes and convertibles in offers. For now we'll just have to wait and see if the other C-Class models have been dropped.