Lexus has announced the updates to the 2022 Lexus LC 500 and LC 500h models. The entire lineup gets some suspension changes, which Lexus says enhances enhances ground contact feel, linear steering response and steering effectiveness in the high cornering G range. Lexus also says that the suspension updates give the LC a nimbler feel.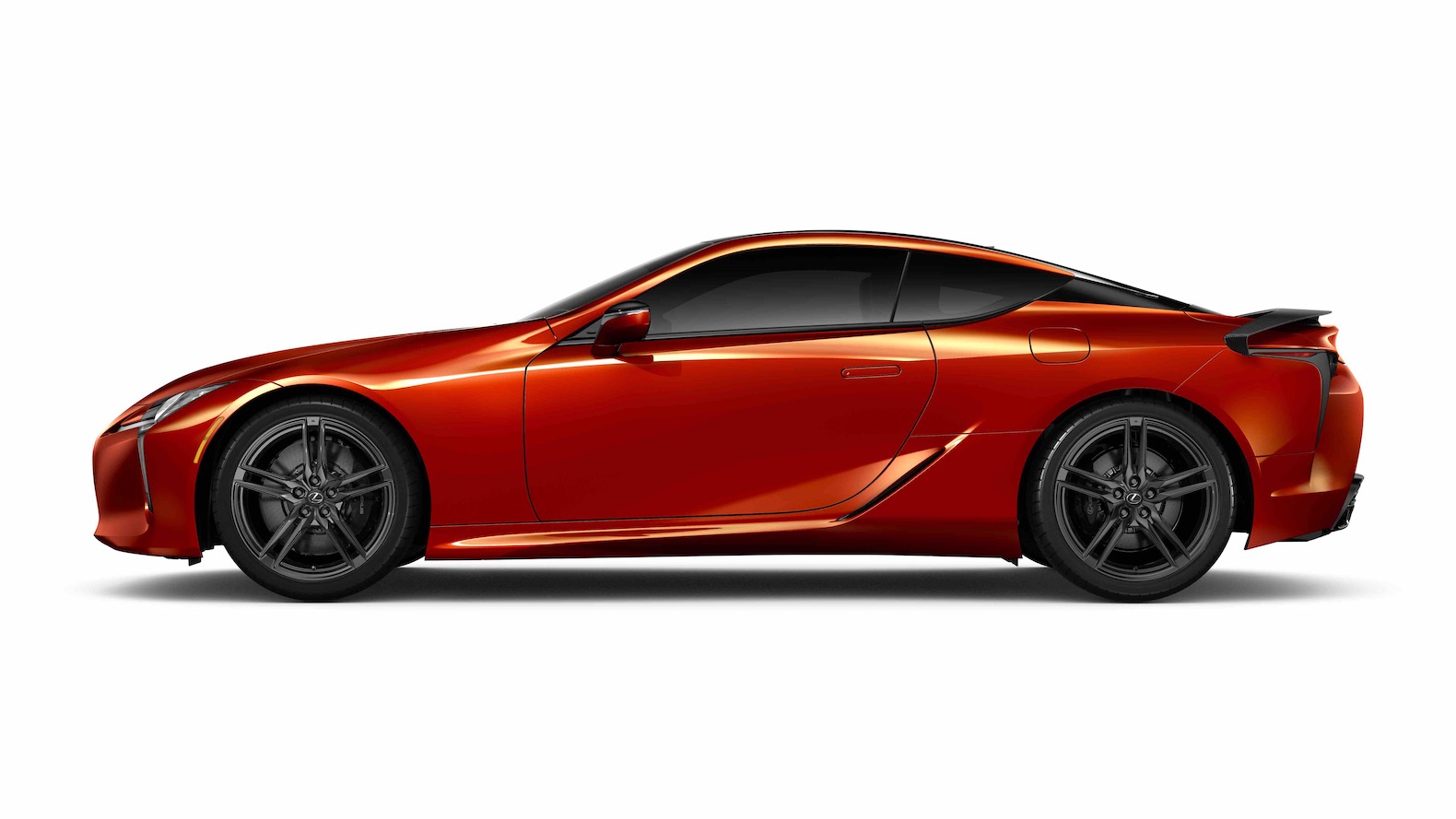 There's also an available sport package for the LC 500, which adds a Torsen limited-slip rear differential with Yamaha performance damper, performance brake pads and Alcantara-trimmed seats. The sport package with glass roof adds 21-inch forged alloy wheels with polish finish and Gloss Black accents.
The other big news is that the LC 500 and LC 500h are available with new Bespoke Build that lets buyers customize the coupe. The LC Bespoke Build is based on the sport package and buyers can customize the wheels, spoiler, roof, trim and colors. Some of the available options include a carbon fiber roof, a new Manhattanhenge interior color, a carbon fiber air wing spoiler and black 21-inch wheels. The Bespoke Build also gets a unique interior badge. Lexus has only announced the Bespoke Build for the LC coupe and not the convertible.
The 2022 Lexus LC 500 starts at $93,050, while the LC 500h starts at $99,050 and the LC 500 convertible starts at $101,100.