There was a period where every major automaker offered a small hatchback, but thanks to everyone's love of the crossover, the small hatchback is pretty much dead in the US. There are only two, the Chevy Spark and the Kia Rio. Yup that means the Honda Fit, Nissan Versa and Toyota Yaris hatchbacks are gone.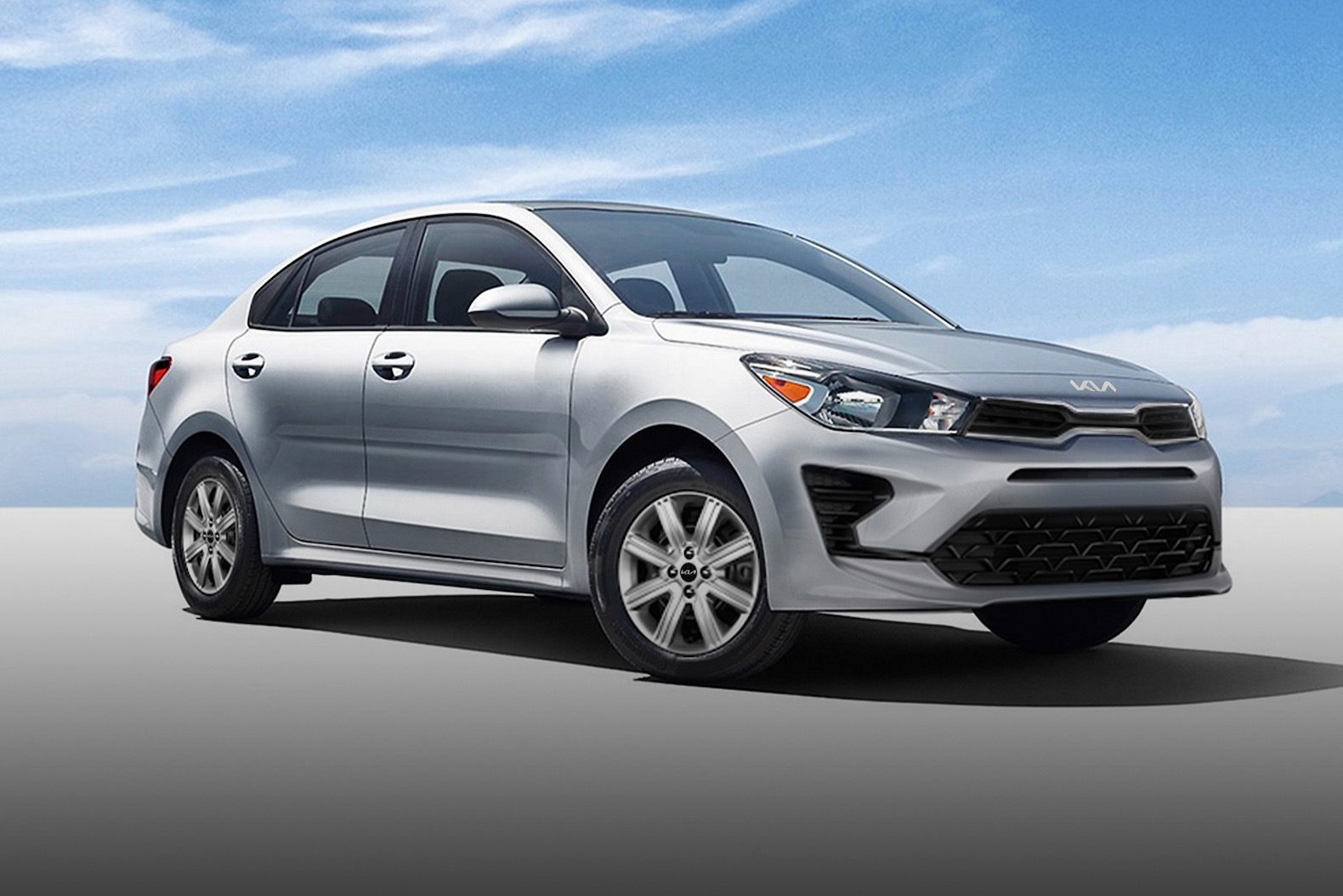 For the 2022 model year the Kia Rio continues on largely unchanged, with the biggest update being Kia's new badge. Kia also says that an immobilizer is now standard.
Just like before the Rio is offered as either a sedan or five-door hatchback. Both versions are powered by a 1.6-liter four-cylinder with 120 horsepower and 112 pound-feet of torque that's mated to a CVT. The Rio is rated at 33 mpg city, 41 mpg highway and 36 mpg combined.
The sedan is the cheaper of the two with a starting price at $17,145, including destination. The Rio 5-door starts at $18,085.