Kia is getting ready to take on the Ford Mustang Mach-E, Tesla Model Y, and countless other new electric crossovers with the arrival of the 2022 EV6. Kia originally unveiled the EV6 in March, but now it's released the specs for the US version, which will arrive in early 2022.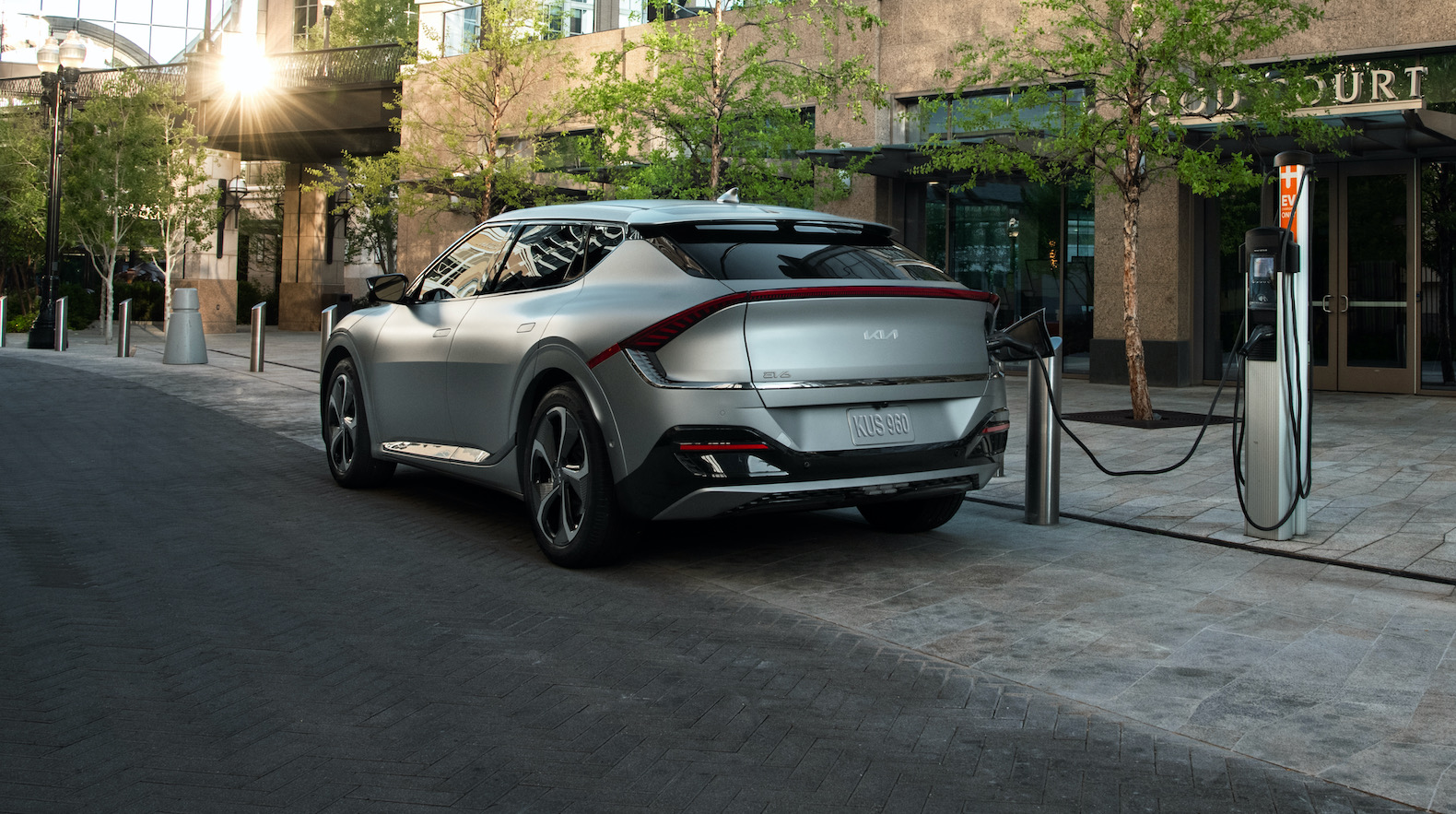 The 2022 Kia EV6 will be offered with either a a 77.4 kilowatt-hour battery or 58 kWh battery. There will be two rear-wheel drive versions, with the 58 kWh battery it has 167 horsepower and the version with the 77.4 kWh battery has 218 hp.
The all-wheel drive EV6 features two electric motors that generate a combined 313 hp and the 77.4 kWh battery pack. The sportiest version is the EV6 GT, which has 576 hp and can accelerate from 0-60 mph in 3.5 seconds.
We don't know the specific range for each version, but Kia says that it is aiming for a 300 mile range. We expect the rear-wheel drive (single motor) versions to get that range, while the EV6 GT will have a shorter driving range. Charging the EV6 will be easy since it's charging system supports 400 volt and 800 volt DC fast charging with speeds ranging from 50kW to 350kW.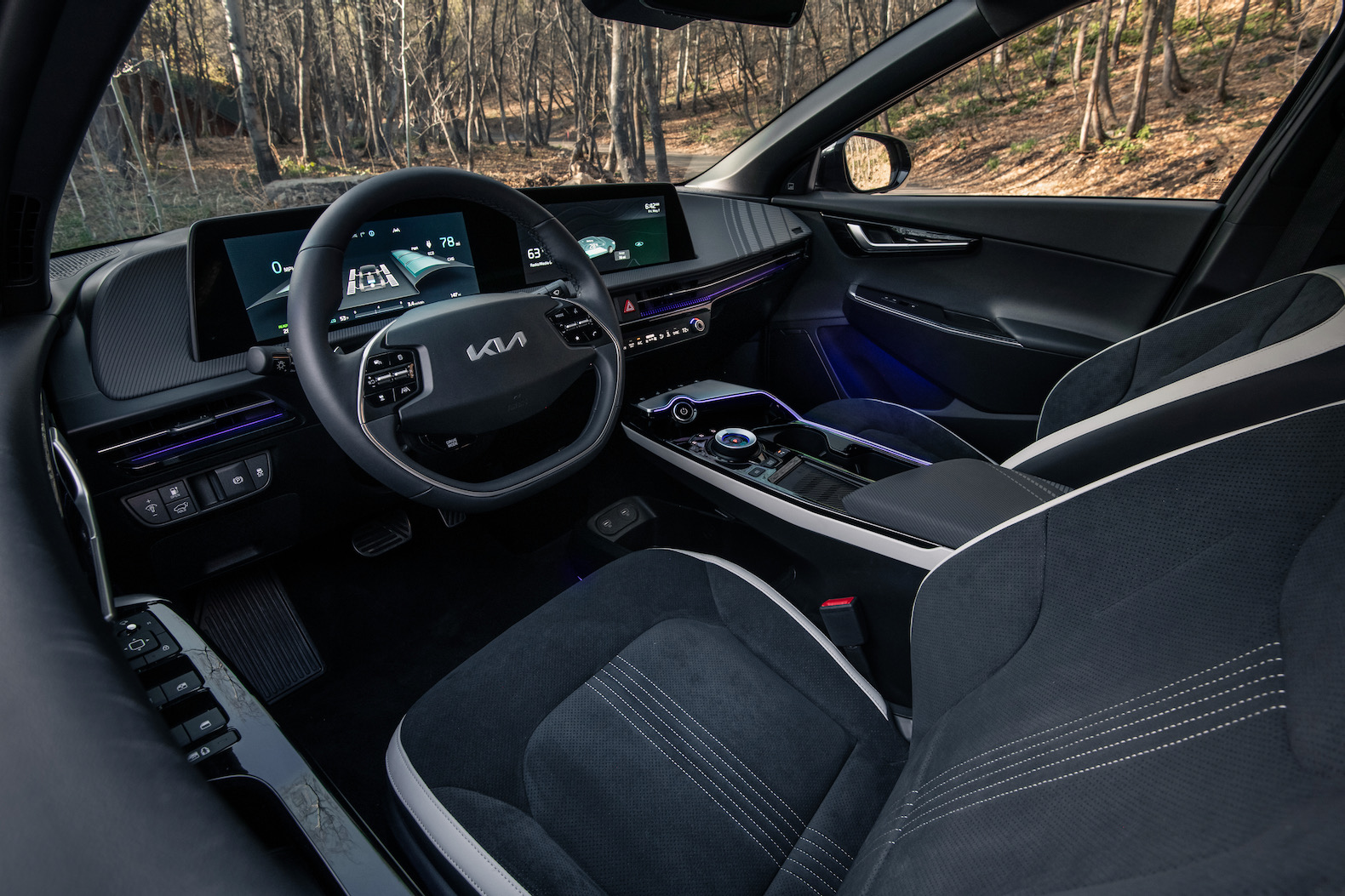 Using a 359 kilowatt fast charger, you can add 70 miles of range in only five minutes , while it only takes 18 minutes to charge the battery up to 80 percent. Using a 240 volt level two charger, you can charge the EV6 in seven hours and ten minutes.
Inside the seats can be wrapped in 100 percent vegan leather and there are two 12-inch digital screens for the instrument cluster and infotainment system. An augmented reality head-up display is also available.
The 2022 Kia EV6 will arrive early next year with the first version being the First Edition. It's limited to just 1,500 units and it will be available in three unique color combinations: Glacier with dark green seats, Urban Yellow with black seats, and Steel Gray Matte with black seats. You can reserve the EV6 First Edition starting on June 3.