Hyundai's first pickup truck for the US market is finally almost here. Hyundai has released the first teaser sketches of the 2022 Santa Cruz pickup ahead of its debut on April 15.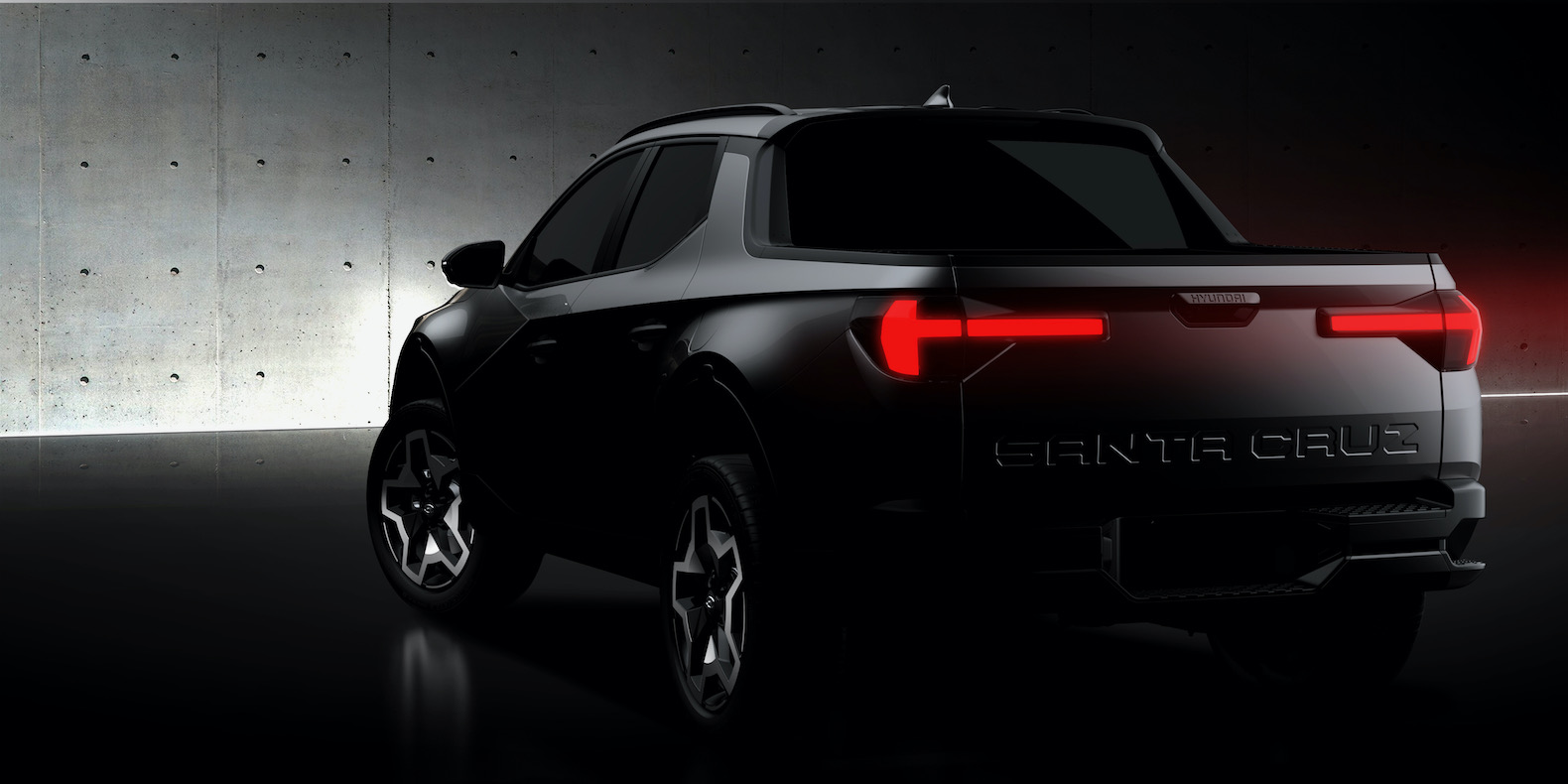 The 2022 Santa Cruz is expected to share its unibody platform with the new Tucson, which means that it's more like the Honda Ridgeline or upcoming Ford Maverick, rather than a traditional body-on-frame truck.
Hyundai says that the Santa Cruz will "break new ground within the SUV, Truck and Crossover segments by offering a new category of vehicle unlike anything else in the U.S. market." Basically the Santa Cruz is aimed at crossover buyers that want the extra versatility of a bed.
We can expect the Santa Cruz to be powered by the same four-cylinder engines as the 2022 Tucson. We'll have to wait and see if hybrid or plug-in hybrid versions are coming too.