Hyundai is getting ready to unveil its next high-performance N model, the Kona N, which joins the lineup that includes the Veloster N and Elantra N. Hyundai has now released the first official photos and some specs for the 2022 Kona N.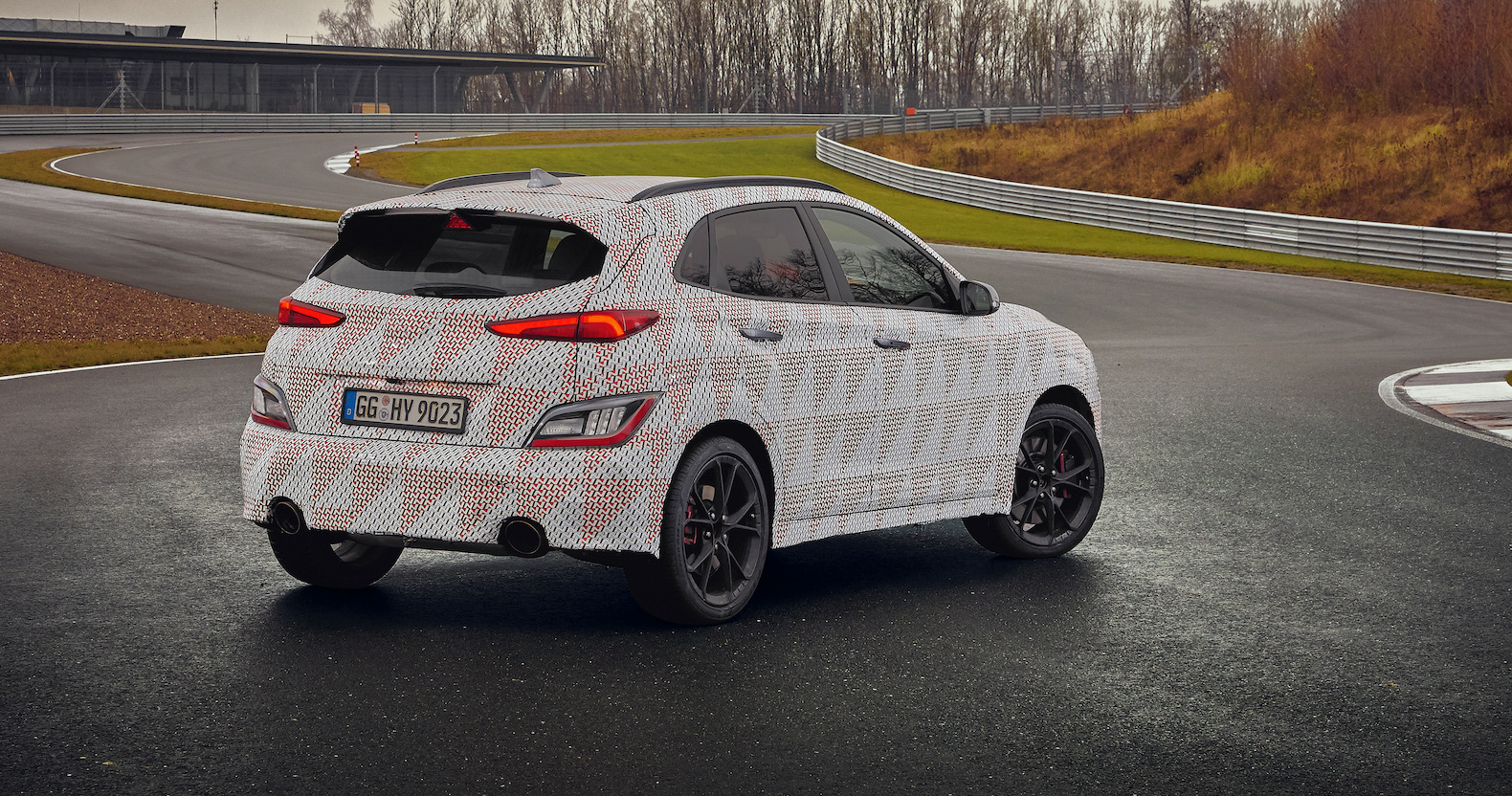 The big news is that the Hyundai Kona N will be powered the same turbocharged 2.0-liter four-cylinder as the Veloster N. In the Veloster N the engine generates 275 horsepower and 260 pound-feet of torque. Sadly the Kona N will only be offered with an eight-speed dual-clutch automatic transmission, unlike the Veloster N, which also has a six-speed manual.
Hyundai hasn't announced if the Kona N will have front- or all-wheel drive. The Kona N will also have launch control.
We can also see that it will have a more aggressive body kit, dual exhaust tips, larger wheels and tires and a rear spoiler.
The 2022 Hyundai Kona N will debut in Europe soon. As of right now Hyundai hasn't confirmed if the Kona N will be offered in the U.S.